Are you looking for a quick and easy side to go along with your dish? Try making this hashbrown casserole from Simply Mamá Cooks on Youtube! This recipe may sound simple, but this version is the best out there. It's creamy, cheesy, and super easy to make. I'm sure you'll have clean plates after dinner. Make this today by watching the video below.
Ingredients:
30 oz bag of frozen shredded hashbrowns
10.5 oz can of condensed cream of chicken
8 oz of sour cream
12 fl oz can of evaporated milk
1 large egg
6 tbsp unsalted butter
8 oz Colby Jack cheese
1 tsp granulated onion powder
1 tsp granulated garlic powder
1/2 tsp smoked paprika
1/2 tsp salt
1/4 tsp black pepper
fresh chives and parsley, for garnish
Directions:
Step 1
Add the evaporated milk to a mixing jug, then cracked a large egg. Mix well. In a large bowl, add the shredded hashbrowns, can of condensed cream of chicken, sour cream, egg mixture, and melted butter. Season it with salt, onion powder, garlic powder, smoked paprika, dried parsley, and cracked black pepper. Mix everything well. Add half of the shredded cheese and set aside the other half for the top.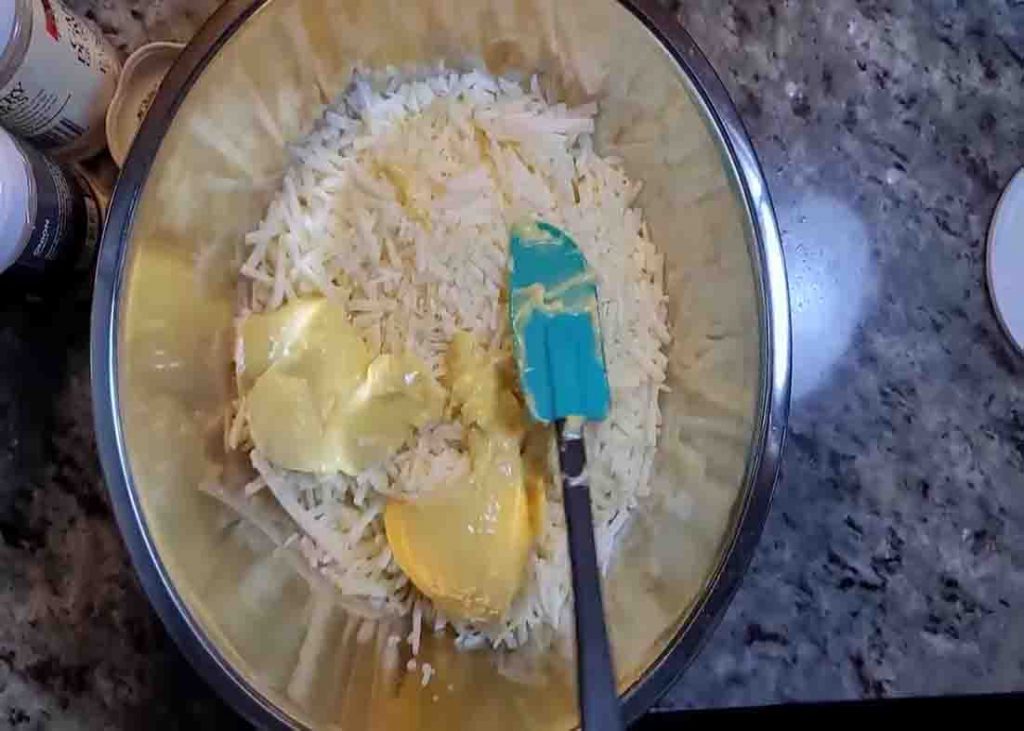 Step 2
Place the hash browns mixture into a greased 9 x 13 casserole dish and distribute evenly. Put the other half of the shredded cheese on top and place it in a preheated oven at 350 degrees F and bake for 55 to 60 minutes. (Bake it covered for 35 minutes and then uncover it for the rest of the cooking time.) After baking, garnish it with some chopped chives and parsley.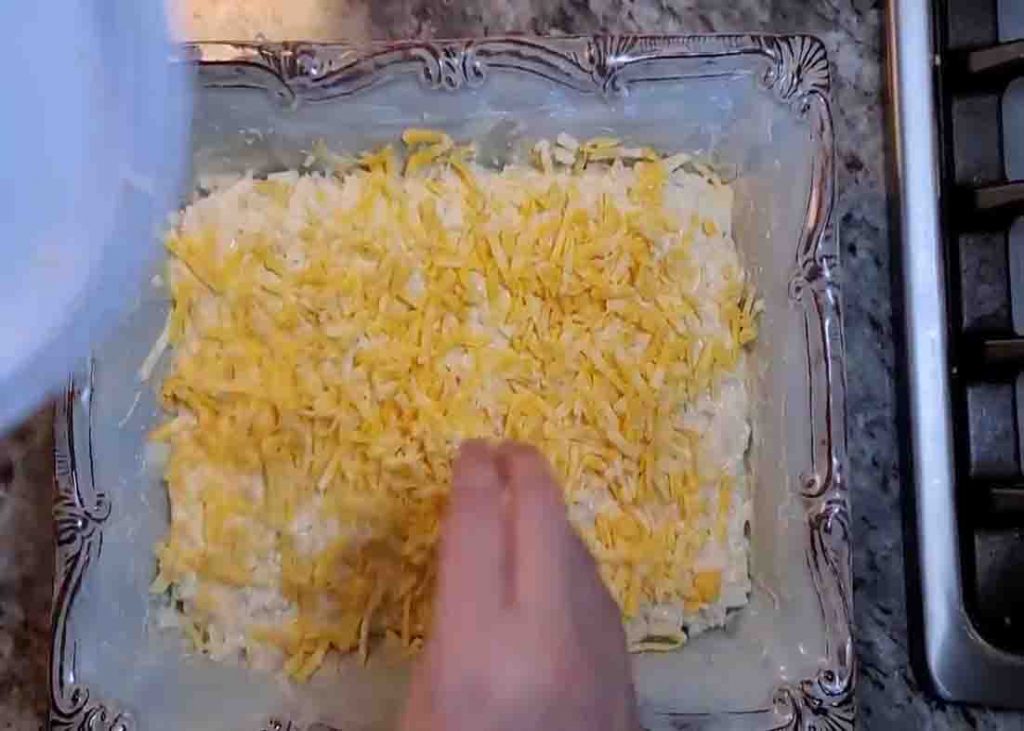 Hashbrown Casserole Recipe