Need some cute Halloween cookie ideas to impress all at that party you will be taking them to? Halloween cookies are some of our favorites to make, from spooky and scary to colorful and adorable. Make these creative bats, pumpkins, ghosts, spiders, witches, monsters and mummies and put together the most awesome tray of cookies ever. Complete with step by step tutorials, some of these easy cookie recipes can be made at the last minute, for those of you who run out of time.
Don't spend all your time making Halloween food, though. You still want to have time for making spooky decor for your house or big costume bash. Get your home ready for Halloween with our easy DIY Halloween decorations.
Be sure to save some time to create the perfect outfit from our list of DIY Halloween costume ideas and of course, you want the best Halloween makeup tutorials, too. Need some fun costume ideas for couples then try these: DIY Halloween Costumes for Couples. If you've waited until the last minute, never fear. We have some of the funniest, cutest and easiest ideas with our Last Minute DIY Halloween Costumes
Happy Halloween!
Cute Halloween Cookie Recipes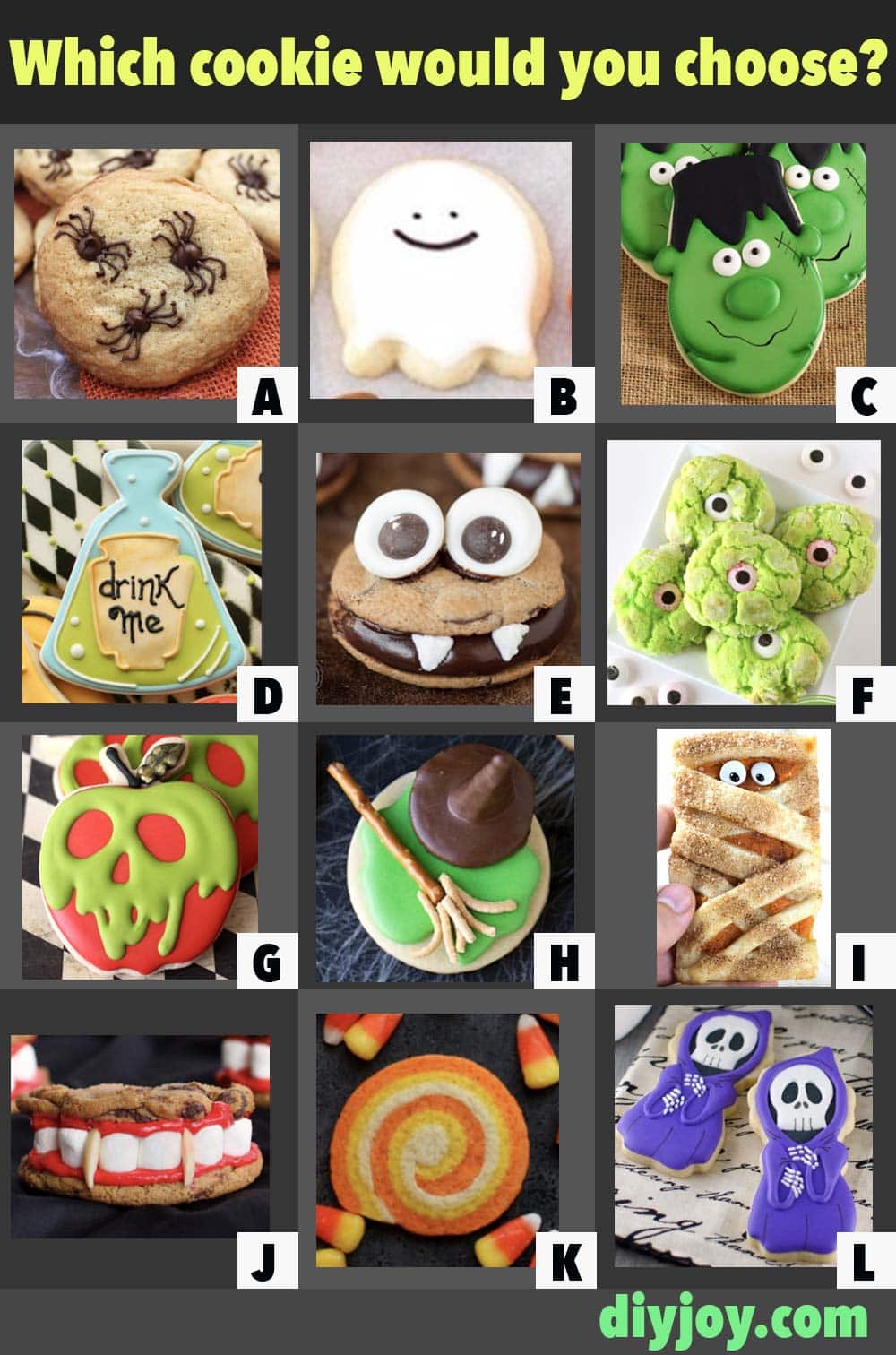 Try all of them with these easy but super creative cookie ideas for Halloween, complete with recipes and step by step tutorials for decorating.
1. Spooky Bat Sugar Cookies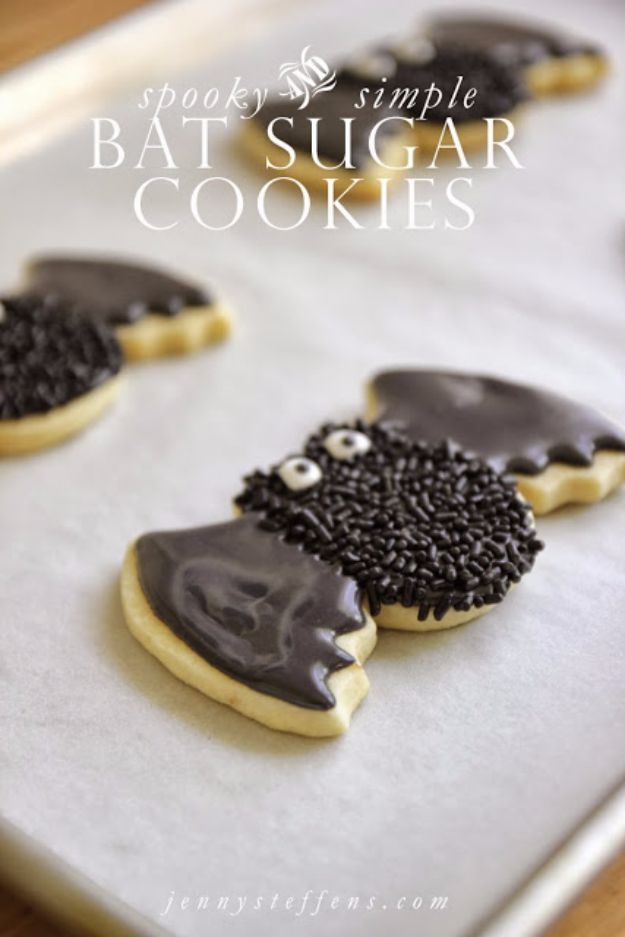 For a fun Halloween cookie idea that kids and adults love, make these adorable bat sugar cookies. A big fan of sugar cookies myself, I have to say that this Halloween cookie recipe is fantastic. I actually decorated mine with chocolate frosting instead of black food coloring, so if you want to decorate cookies without using food color, you can still make these cute bat cookies. Perfect for Halloween cookies to take to the kids school or bake sale, these simple cookies are fun for all to help make.
2. Chocolate Chip Spider Cookies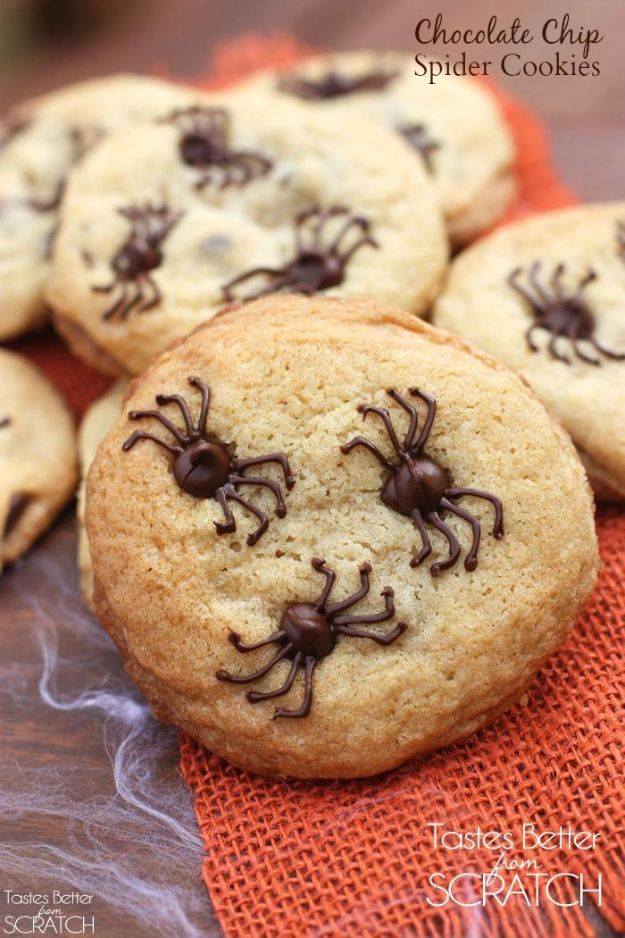 Another Halloween cookie idea that requires no food color or even icing, these chocolate chip spider cookies are so easy to make but worlds above the basic chocolate chip cookie, at least when it comes to the cute spook factor. This one is so cool, I wish I'd thought of it myself – you just draw spider legs on the chocolate chips. If you want creepy but cute cookies to take to the Halloween party, make these above average chocolate chip cookies.
3. Chocolate Pumpkin Cut Out Cookies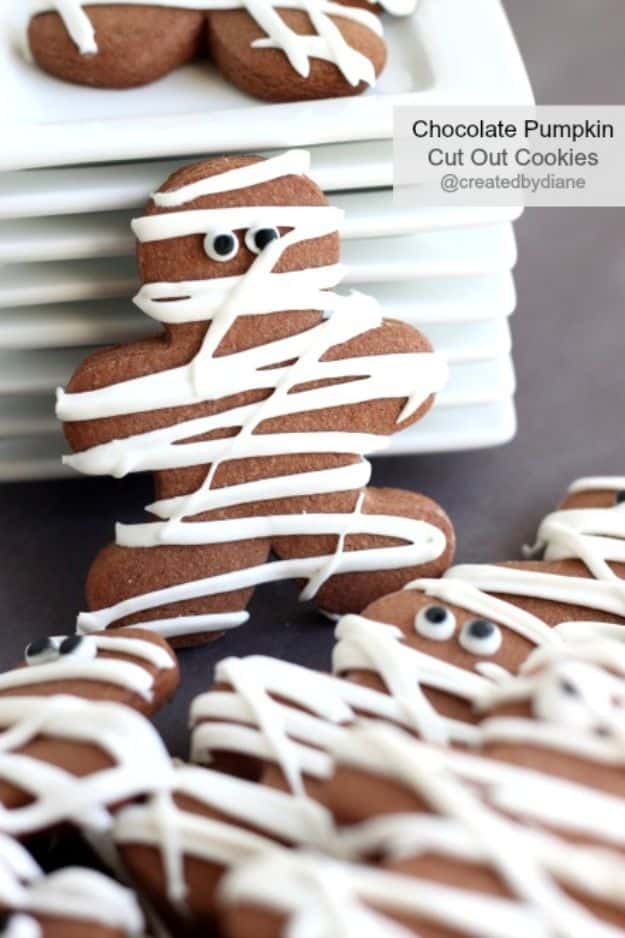 4. Happy Little Ghost Sugar Cookies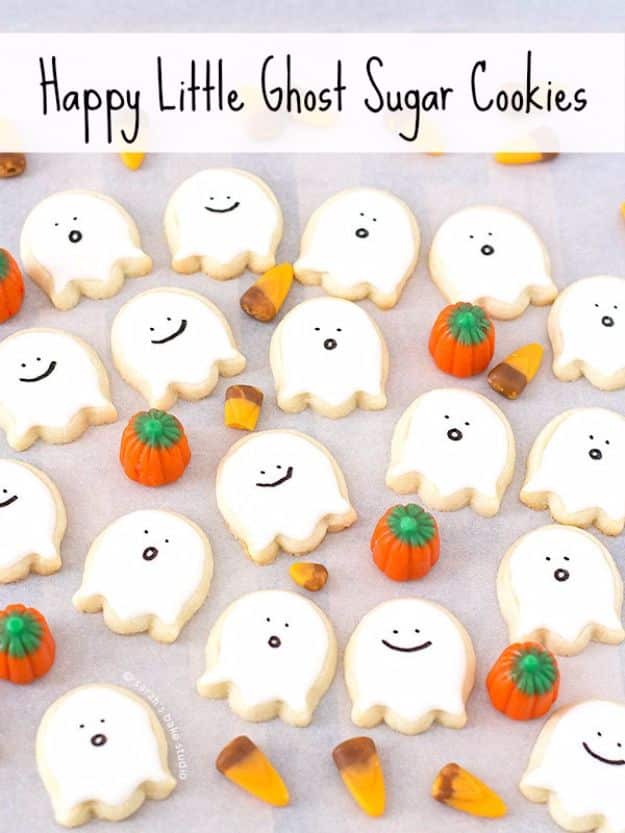 5. The Nightmare Before Christmas Pumpkin Cookies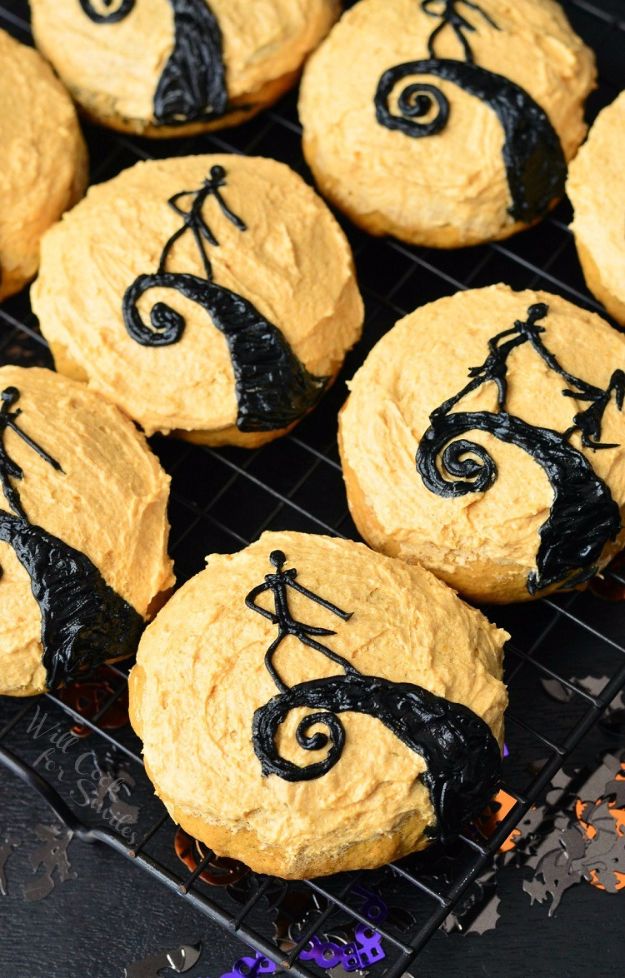 6. Halloween Grim Reaper Cookies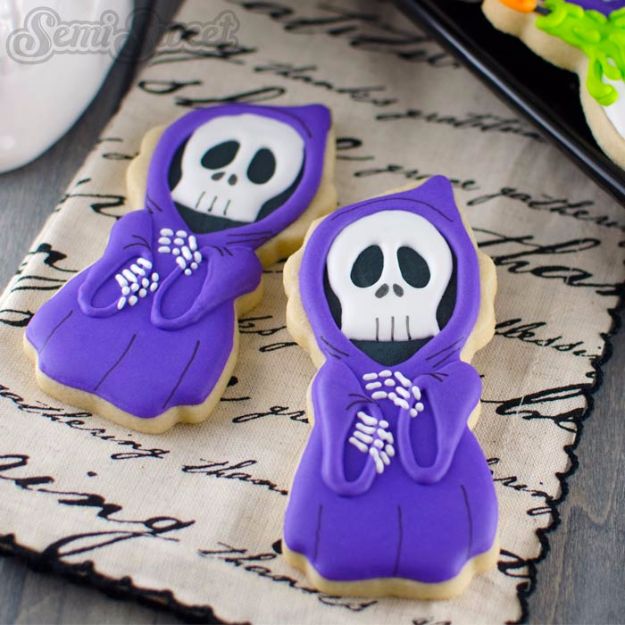 7. Gooey Monster Eye Cookies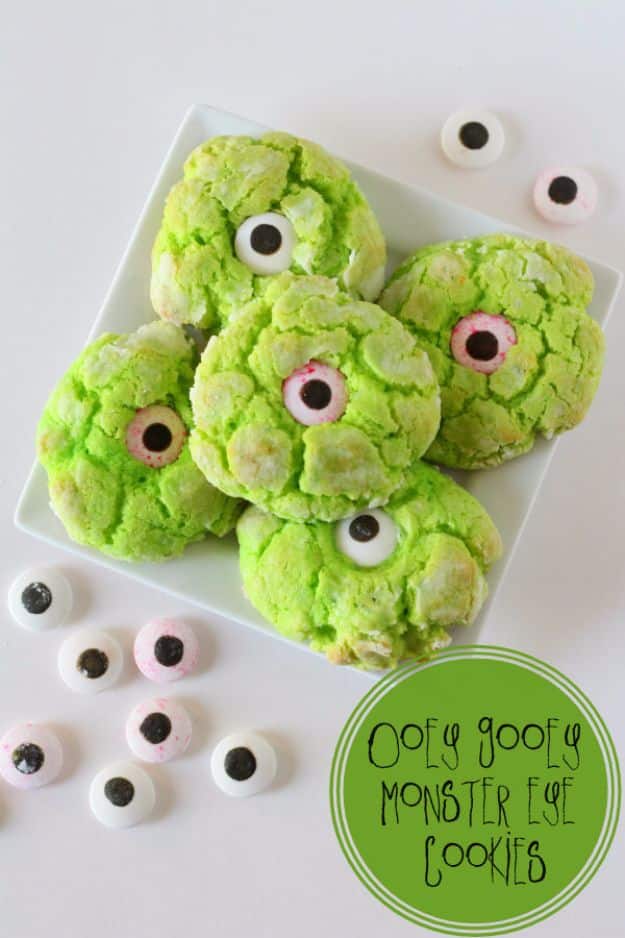 8. Easy Frankenstein Cookies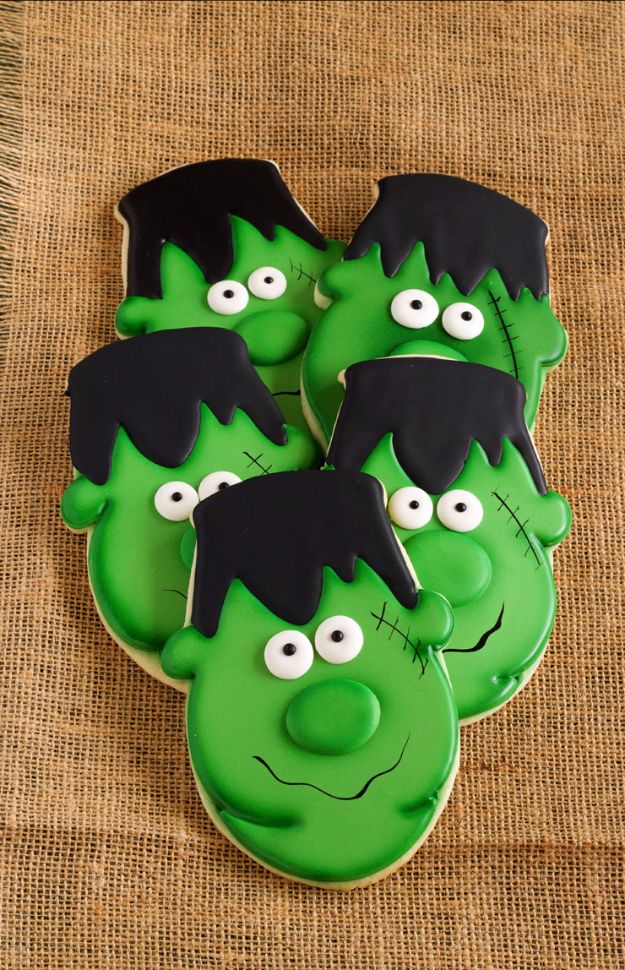 9. Chocolate Monster Cookies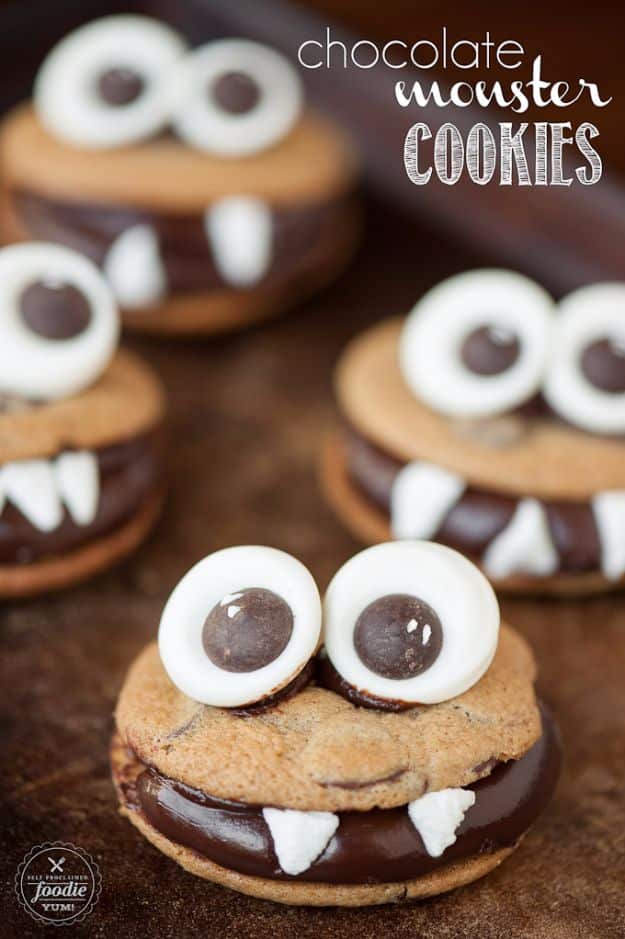 10. Poison Apple Sugar Cookies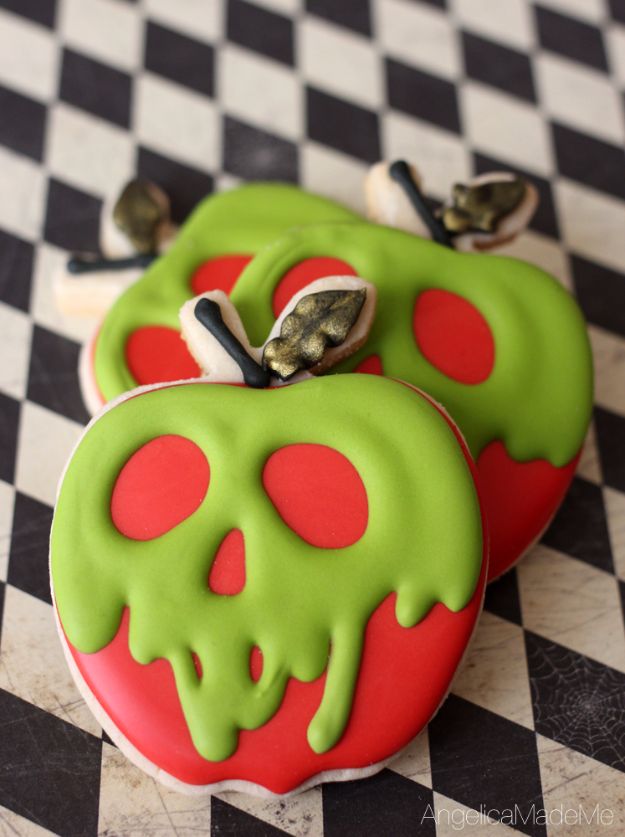 11. Melted Witch Cookies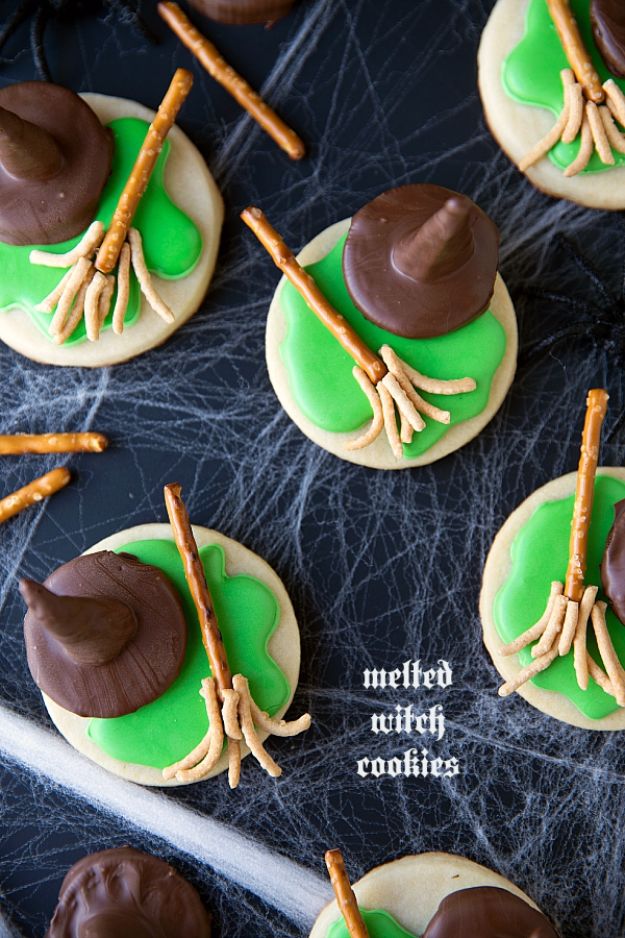 12. Salted Caramel Stuffed Chocolate Cookies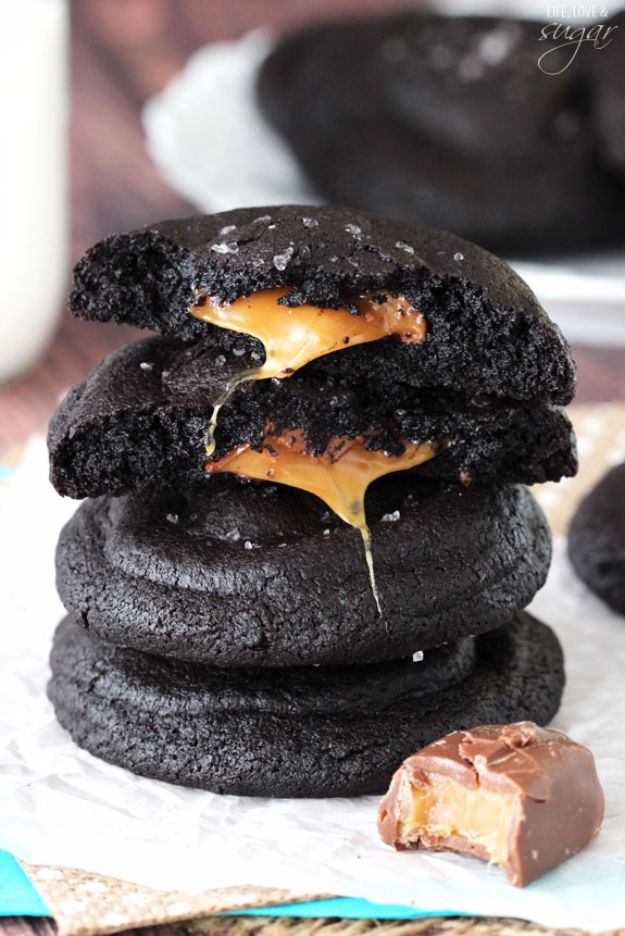 13. Halloween Sprinkle Cookies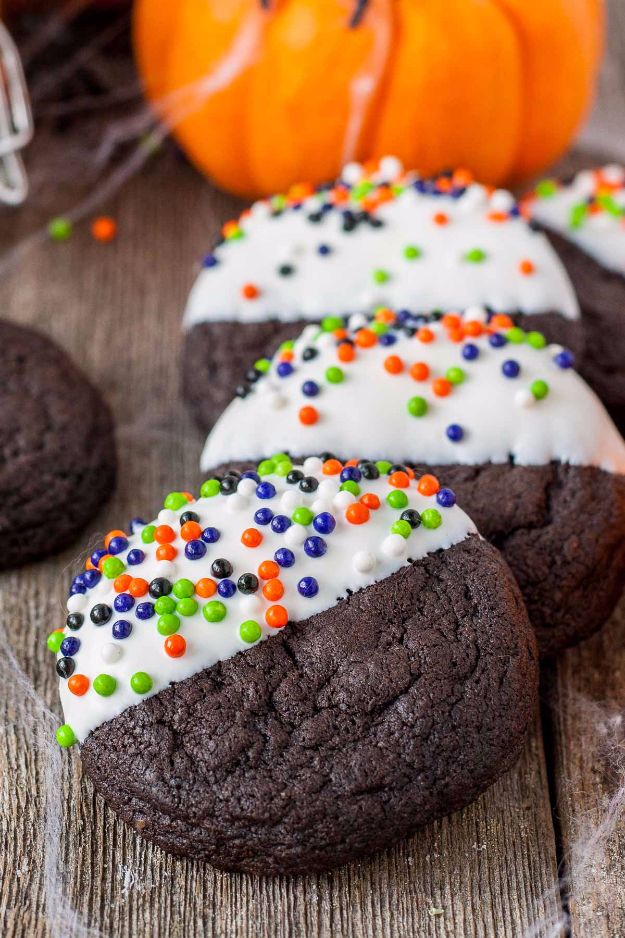 14. Dark Chocolate Halloween Chip Cookies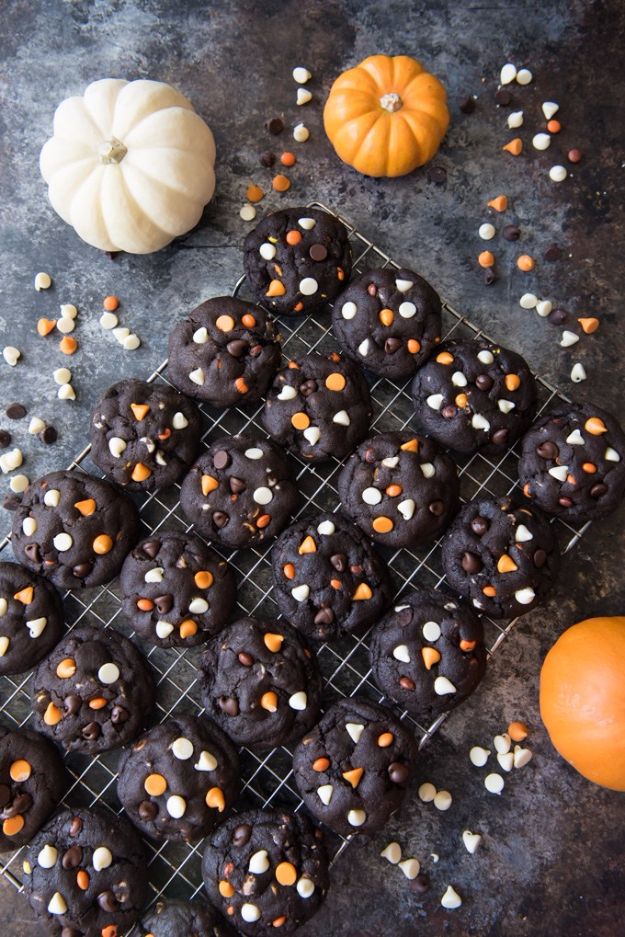 15. Mummy Pumpkin Cookies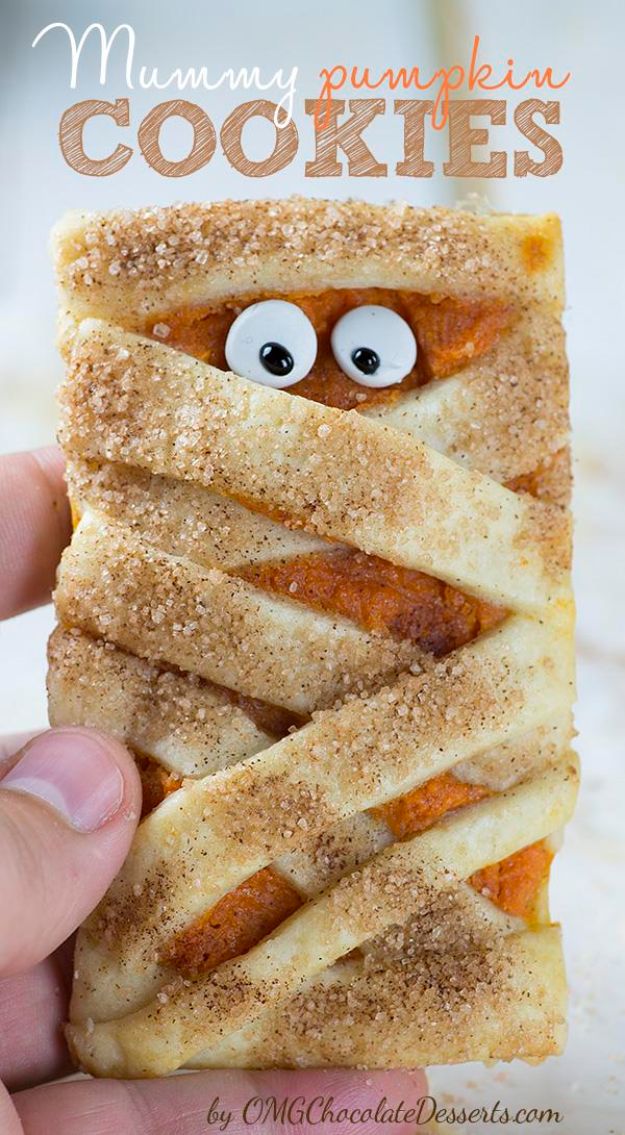 16. Potion Bottle Cookies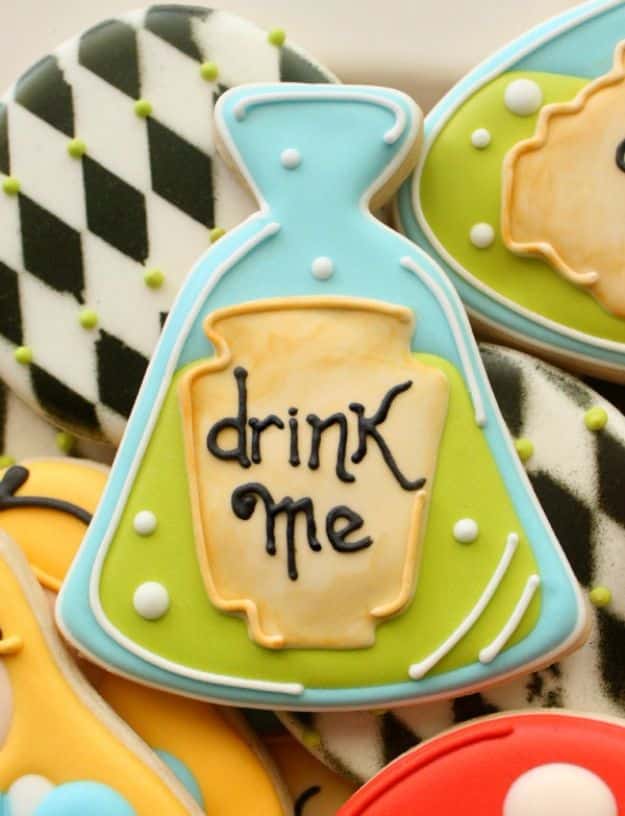 17. Blood Spatter Cookies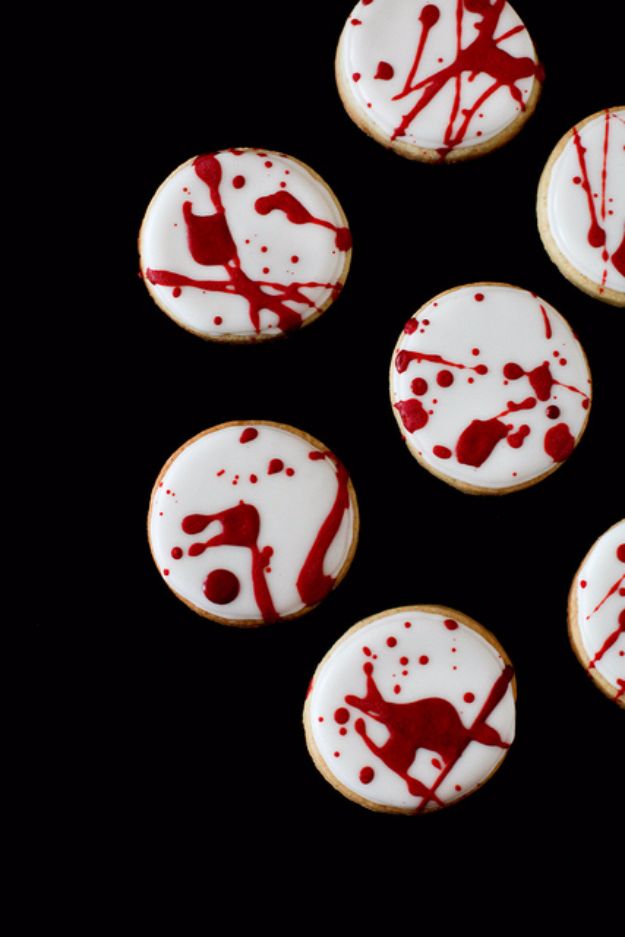 18. Witch Hat Cookies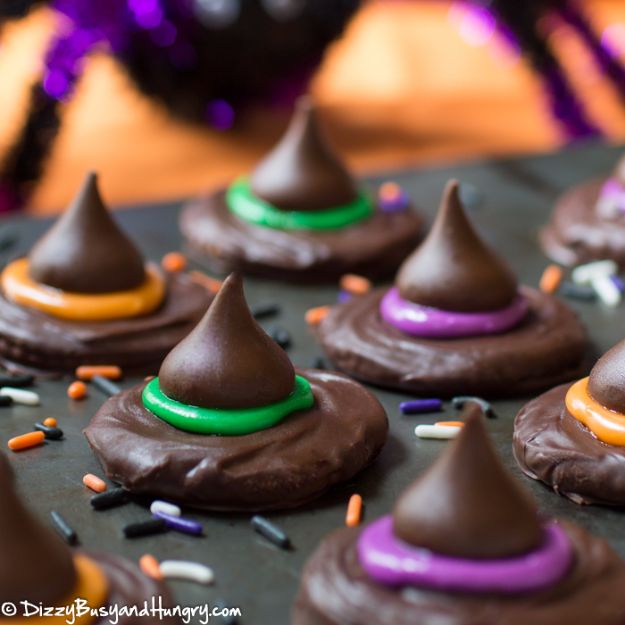 19. Mummy Meringue Cookies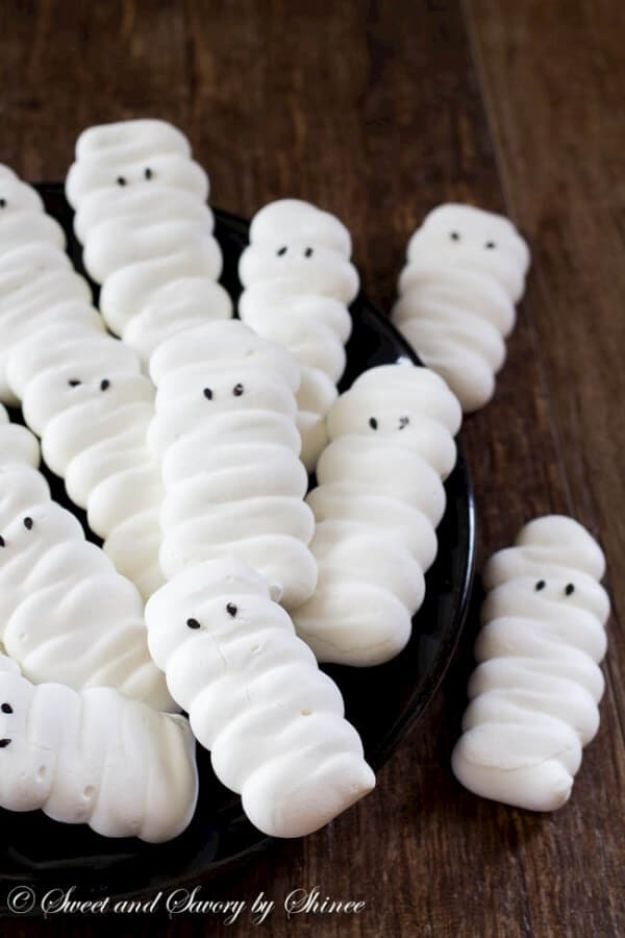 20. Chocolate Peppermint Cut Out Cookies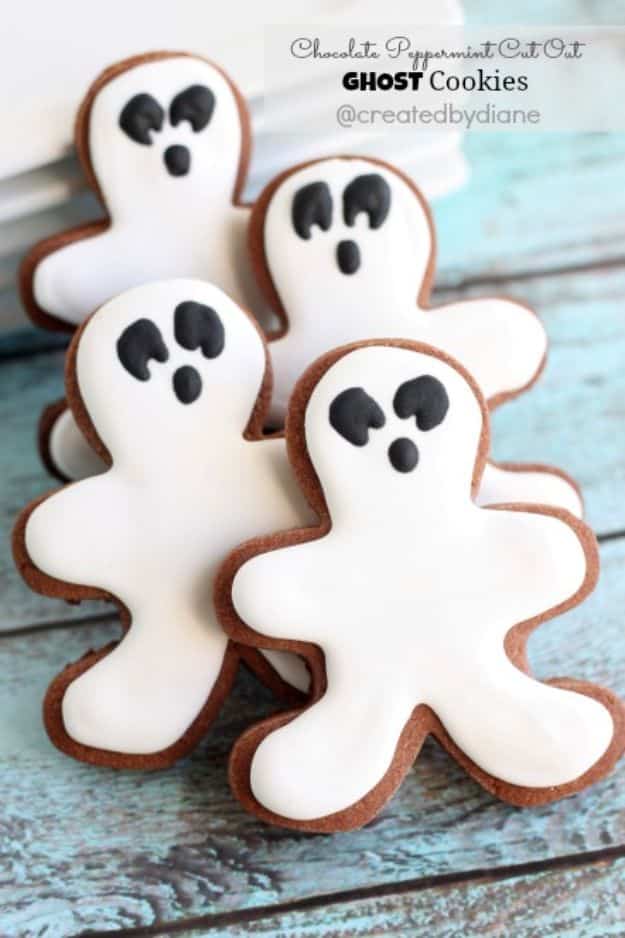 21. Slime Ball Hi Hat Halloween Cookies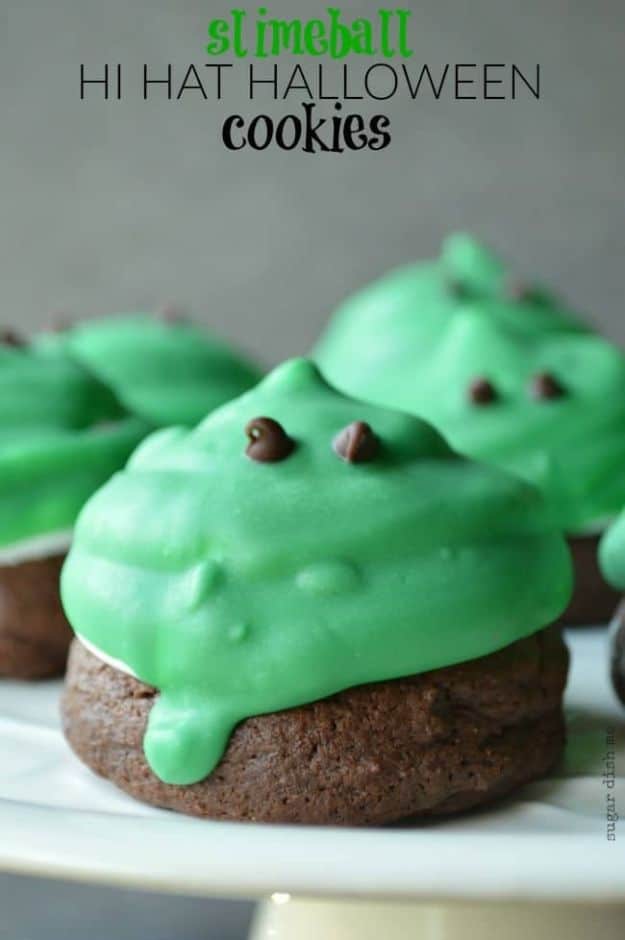 22. Coffin Surprise Cookies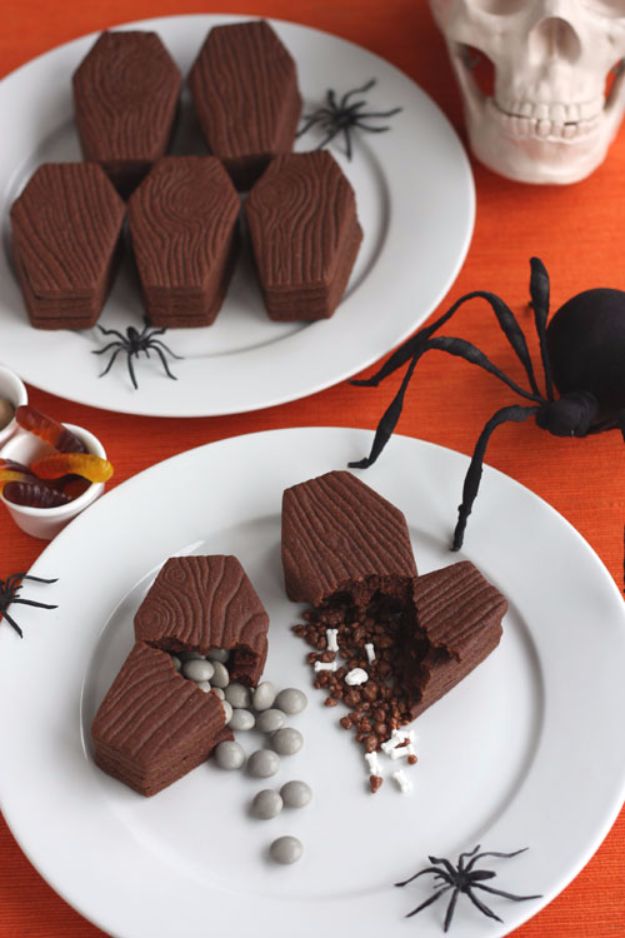 23. Nutter Butter Boos

24. Halloween Candy Bucket Cookies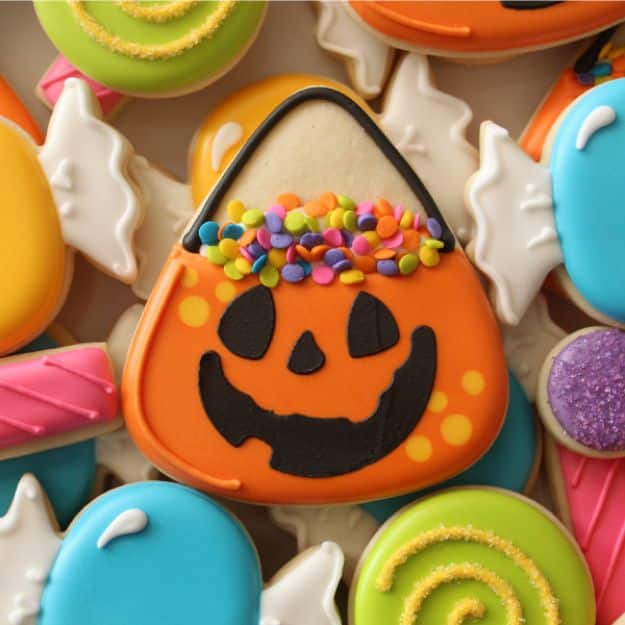 25. One Eyed Monster Cookies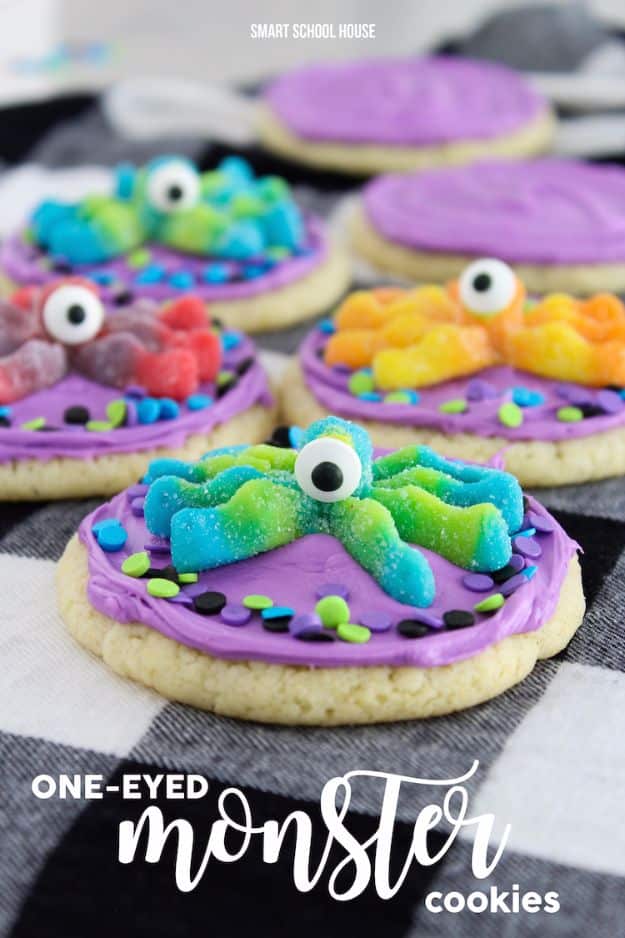 26. Monster Cookie Bar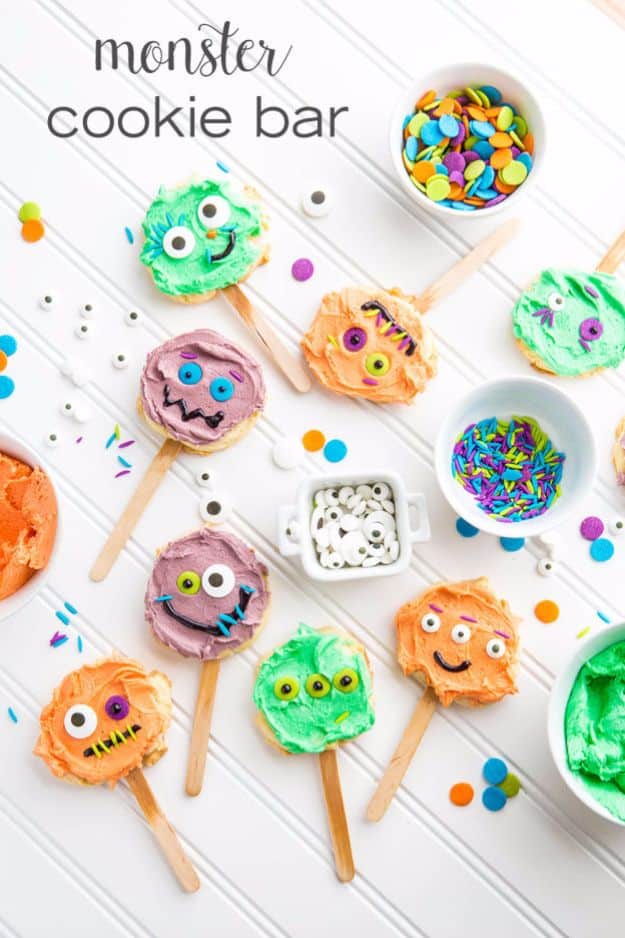 27. Halloween Pinwheel Cookies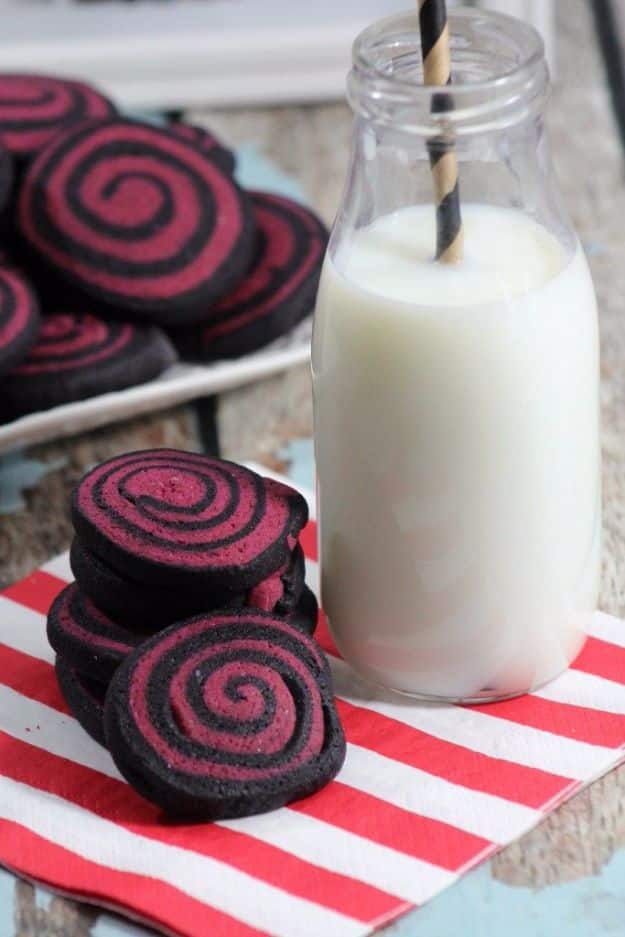 28. Vampire Sugar Cookies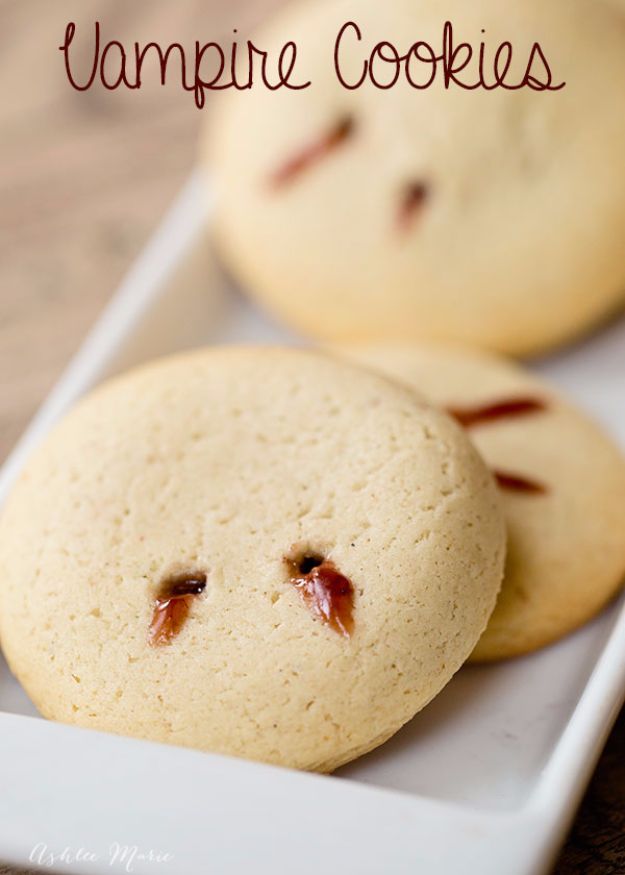 29. Easy Halloween Cookies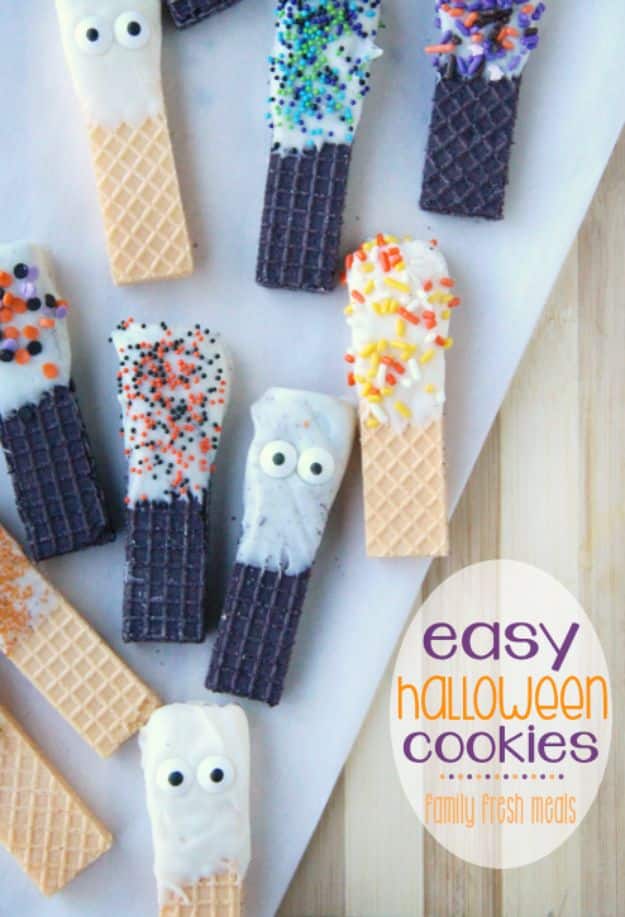 30. Trick-Or-Treat Cookies for Halloween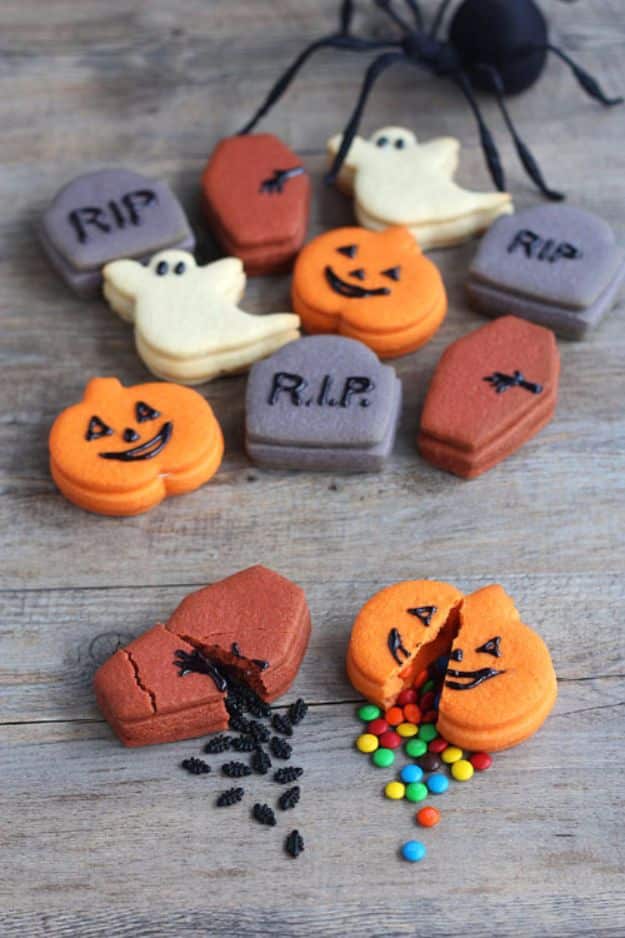 31. Halloween Sugar Cookie Cake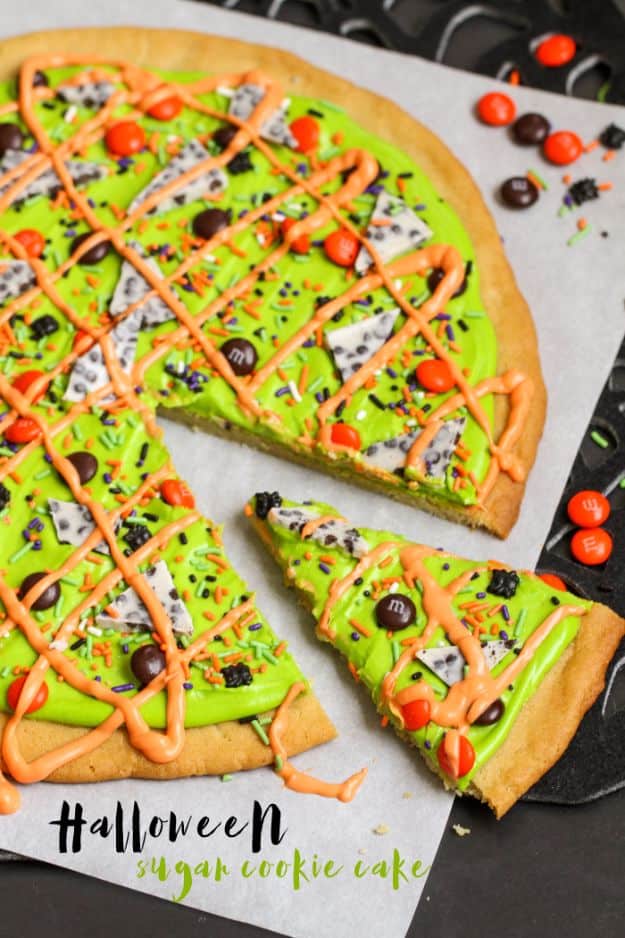 32. Dracula's Dentures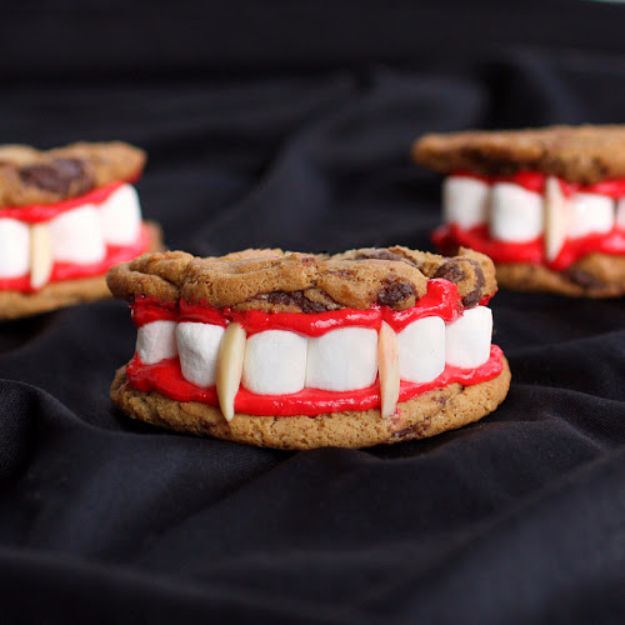 33. Candy Corn Swirl Cookies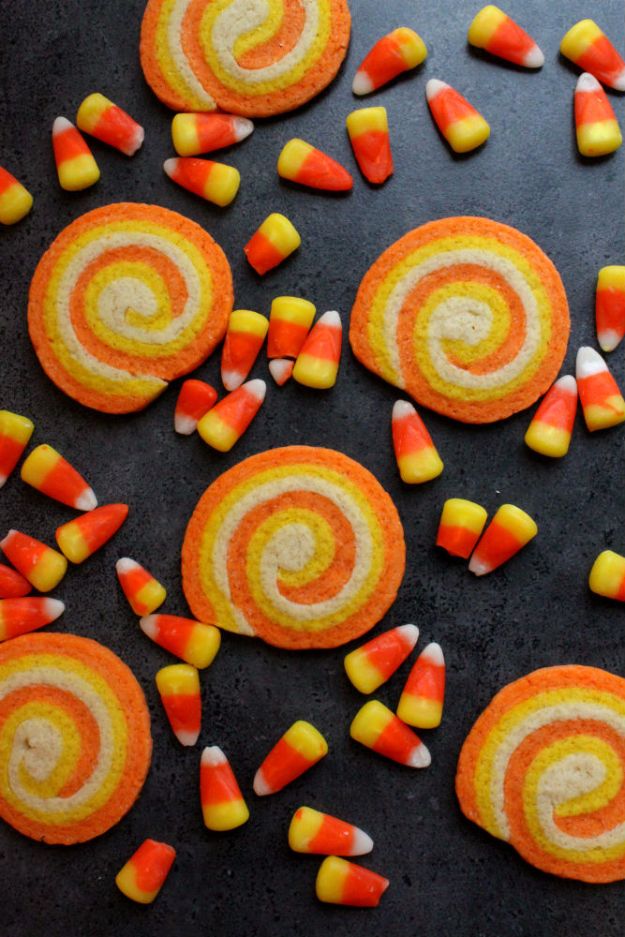 34. Peanut Butter Cut Out Cookies

35. Paleo Witch Finger Cookies