Stew recipes are best enjoyed during the Fall season, like this ground beef and cabbage stew from Always Yummy! on YouTube. I love how hearty and filling this recipe is, and it's best for those busy weeknights when you don't have enough time to prep dinner. It's quick, easy, and budget-friendly. So, if you're looking for a stew recipe to serve over a cozy night, try this recipe now! Watch the video below to learn the step by step instructions.
Ingredients:
1.3 lb ground beef
1.8 lb cabbage, chopped
3 oz rice
1 lb chopped tomatoes
2 tbsp tomato paste
3 cups of water
3 oz onion, finely diced
3 cloves of garlic
1 1/2 tbsp vegetable oil
1 tsp dried thyme
1 tsp dried oregano
ground black pepper, to taste
salt, to taste
Directions:
Step 1
In a large pan over medium heat, heat 1 1/2 tbsp vegetable oil, then saute 3 oz finely diced onion. After three minutes, add the ground beef and continue to saute for seven to eight minutes or until browned. Next, add the minced garlic, 1 tsp dried thyme, 1 tsp dried oregano, ground black pepper to taste, and 1 tsp salt. Turn the heat down to low and mix everything well. After a minute, add 2 tbsp tomato paste, mix, then add the chopped cabbage. Mix well, put on the lid of the pan, and simmer in low heat for ten minutes.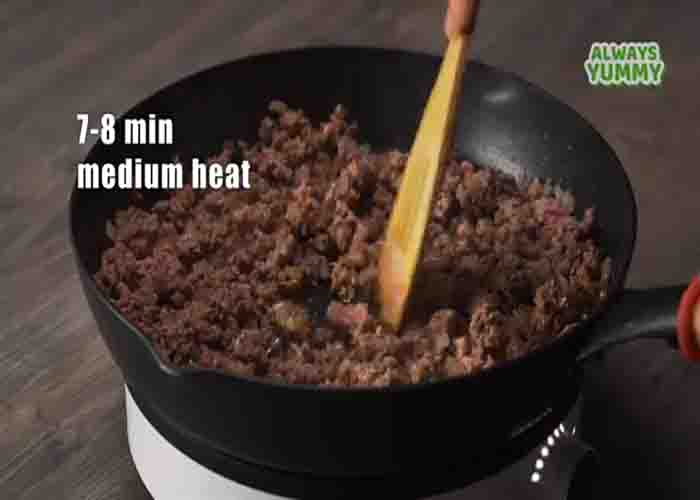 Step 2
After ten minutes, add 1 lb of chopped tomatoes, 3 oz rice, and 3 cups of water. Mix well and bring everything to a boil. Once boiling, turn down the heat, season with some salt, and simmer for 20 minutes covered. Serve and enjoy!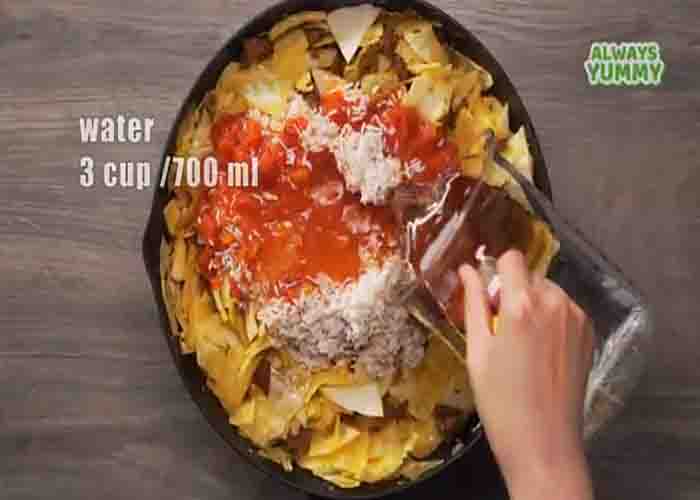 Ground Beef & Cabbage Stew Recipe