Summer season is here; get ready with all those backyard BBQs you'll surely throw! To kick off the summer, try making this green bean potato salad from Sip and Feast on Youtube. This summer salad recipe is the best one you'll serve, and it has all the flavors of the season. This recipe is one of my favorites and my go-to whenever I want something fresh, zesty, and savory. My family loves this salad, and all my friends already asked me for the full recipe. Try this today and see for yourself. Watch the video below to learn the step by step instructions.
Ingredients:
For the salad:
3 lb potatoes, cubed
3/4 lb green beans
1-pint cherry tomatoes, halved
1 medium red onion, sliced thin
For the vinaigrette:
1/2 cup olive oil
1/2 cup red wine vinegar
1/2 cup parsley
1 tsp kosher salt
1/4 tsp pepper
1 tsp Dijon mustard
Directions:
Step 1
To make the vinaigrette, combine 1 tsp Dijon mustard, 1/2 cup red wine vinegar, 1/2 cup olive oil, 1/2 cup parsley (or basil), 1 tsp kosher salt, and 1/4 tsp pepper. Mix well, then adjust the taste to your liking. Set it aside. Next, wash your potatoes well, then cubed them. (Remove any bad spots if there are any.) Halved your cherry tomatoes, thinly slice your red onion, then remove the stems of the green beans.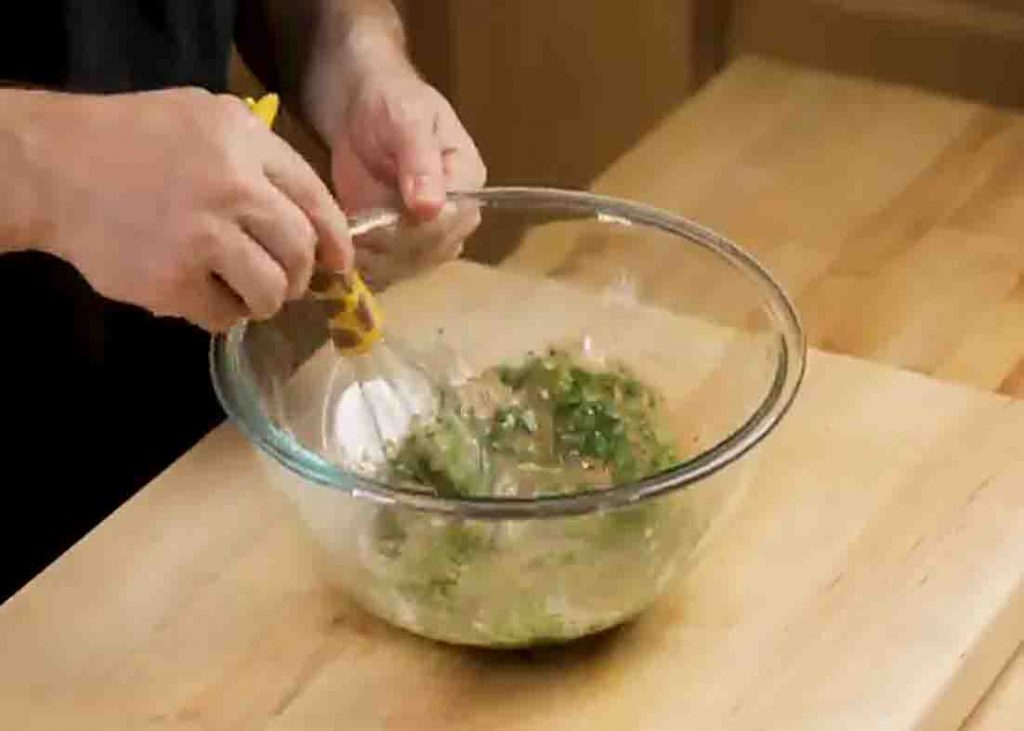 Step 2
Now, bring a pot of water to a boil, then put the potatoes in. After four minutes, add in the green beans. After the green beans are cooked enough, remove them from the water and run the green beans under cold water to stop the cooking process. Then, drain the potatoes. Now, add the onions to the vinaigrette followed by the potatoes. Toss them and add the green beans. Once mixed through, transfer the salad to a plate, then add the cherry tomatoes on top. Add some fresh basil to finish it (optional).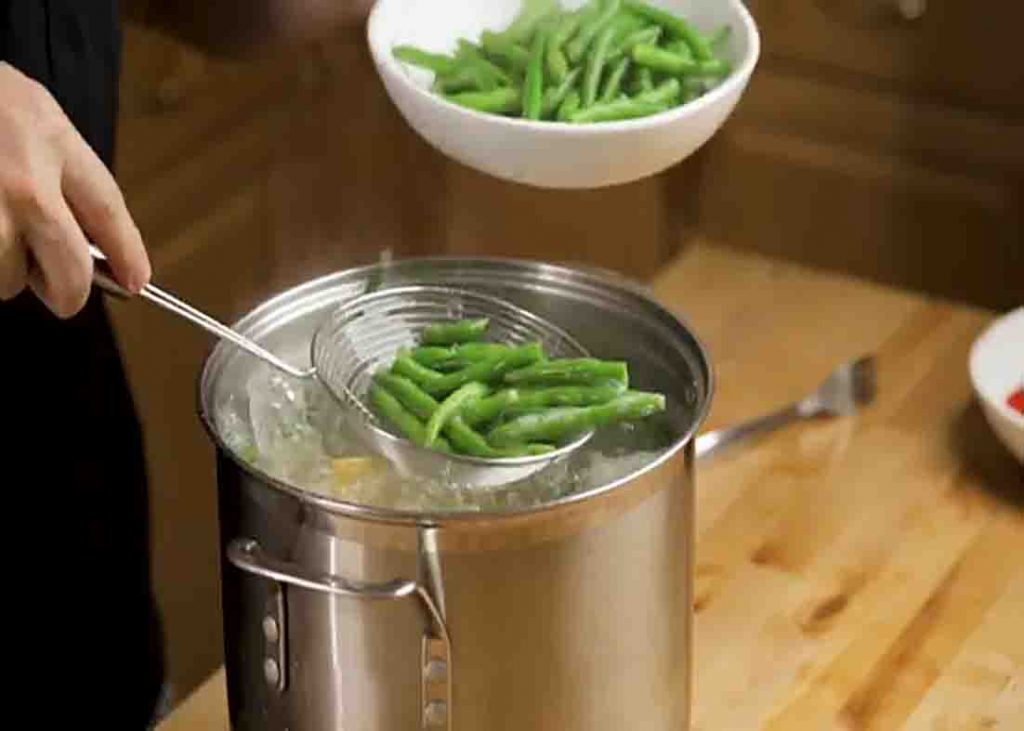 Green Bean Potato Salad Recipe