This Greek lemon rice recipe by Cooking time with Liberty is a refreshing and flavorful side dish that you can serve with your favorite meat or fish. It's so good, you can even it on its own! It's loaded with onion, garlic, lemon zest and juice, and Greek seasoning. This recipe is so easy to make perfect – for gatherings or celebrations. Read on or watch the video below for full instructions.
Ingredients
1 teaspoon of olive oil
1 1/2 cups of long grain white rice
1/2 cup of orzo
1/2 cup of minced onion
2 cloves of garlic (minced)
4 cups of chicken broth
1 tablespoon of Greek seasoning
1 lemon
2 tablespoons of minced parsley
Instructions
Step 1:
Place a deep pan over heat. Add 1 teaspoon of olive oil, 1 1/2 cups of long grain white rice, 1/2 cup of orzo, 1/2 cup of minced onion, and minced garlic. Mix everything together. Cook until the onion is translucent for about 4 to 5 minutes.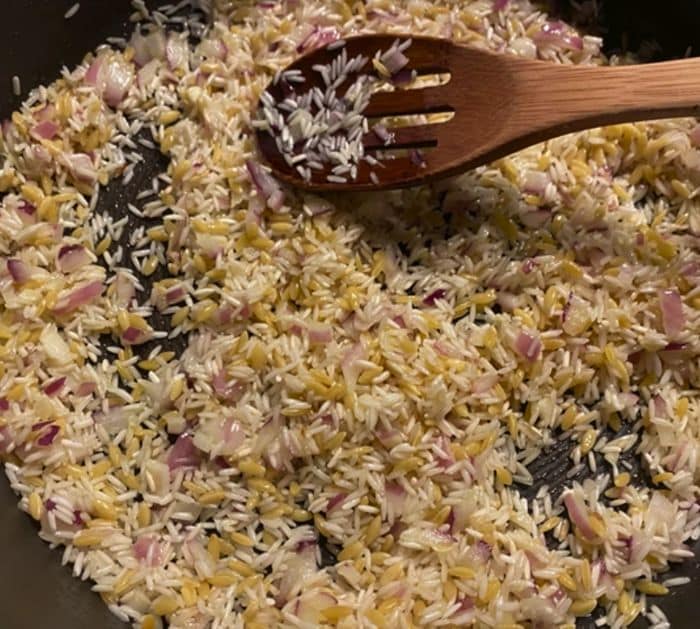 Step 2:
Pour 4 cups of chicken broth, then season with Greek seasoning. Mix it well, then let it come to a boil. Once boiling, turn the heat to low, place the lid, and let it simmer for about 15 minutes.
Step 3:
After 15 minutes, turn the heat off and let it stay covered for 10 minutes.
Step 4:
Remove the cover and fluff it up by mixing it with your wooden spoon. Add a tablespoon of lemon zest and squeeze one lemon. Mix everything together and add the freshly chopped parsley. Make a taste test and adjust seasonings if needed. Place the lid back and let it sit for 10 minutes. This will allow the rice to absorb all the flavors.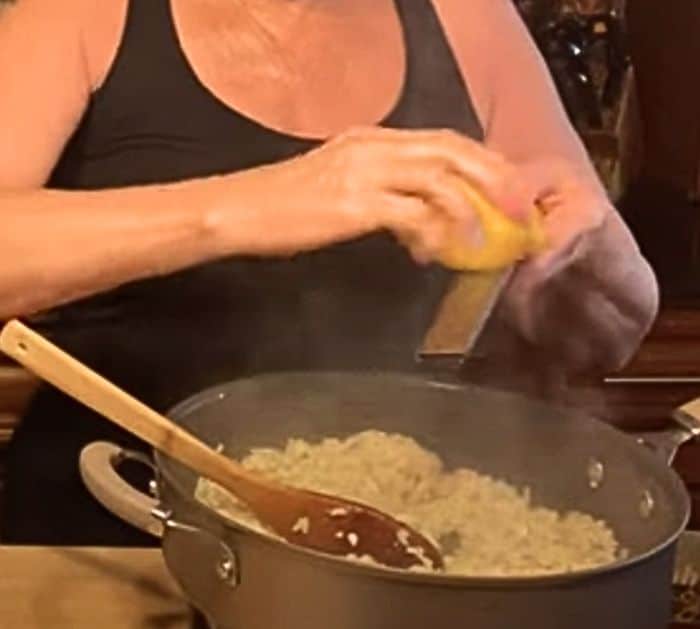 Step 5:
Transfer to a serving plate and garnish with lemon slices and more freshly chopped parsley on top. Serve and enjoy!
Love this simple side dish? If so, make sure to check cooking time with Liberty on YouTube.
Greek Lemon Rice Recipe