Cleaning the bathroom is something I always do, but when I found this awesome video tutorial by Andrea Jean Cleaning, on YouTube, describing how to keep the bathroom smelling fresh, I had to incorporate some of these ideas in my cleaning routine. There are so many great ideas in this video tutorial, like always checking the outside fixtures of your toilet. You can clean the part where the seat and lid bolt-on with a toothbrush, and the part where the toilet and the tank meet with a stiff paper towel sprayed with alcohol or vinegar. You will let it sit for 15 to 20 minutes, then wipe all of the bacteria and mildew away, so you never have odors emanating from that area. I fill a spray bottle of rubbing alcohol so I can clean surfaces with it, t works so well on many things. You can also spray the rubbing alcohol directly on your toilet brush to keep it from smelling.
Materials For Cleaning Off Urine Smell:
A toothbrush
Vinegar
Alcohol
Baby oil
Q-tips
Directions:
In this awesome video tutorial by Andrea Jean Cleaning, on YouTube, you will learn to clean the urine smell off of the toilet area in a few easy steps. You can use a bit of Baby Oil inside of your toilet paper roll to keep the entire area smelling fresh and clean for an extended period.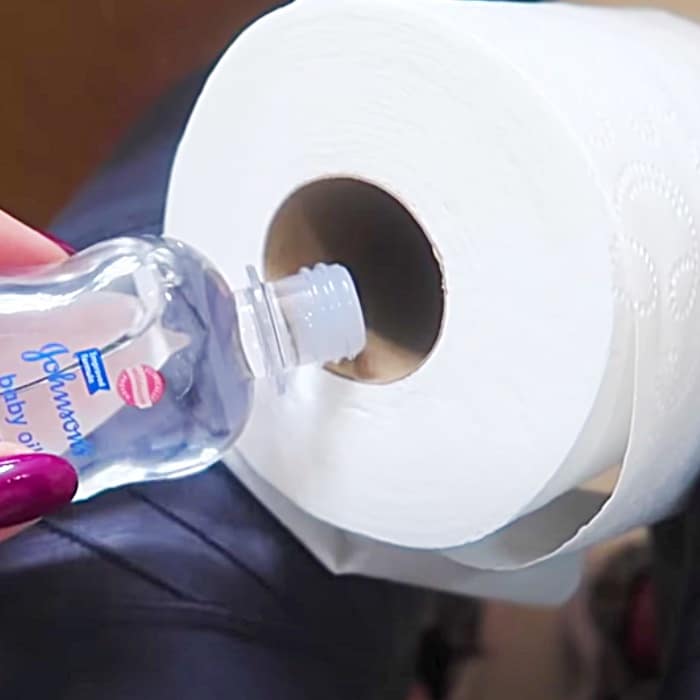 Then, you will make sure and clean all of those smell harboring nooks and crannies.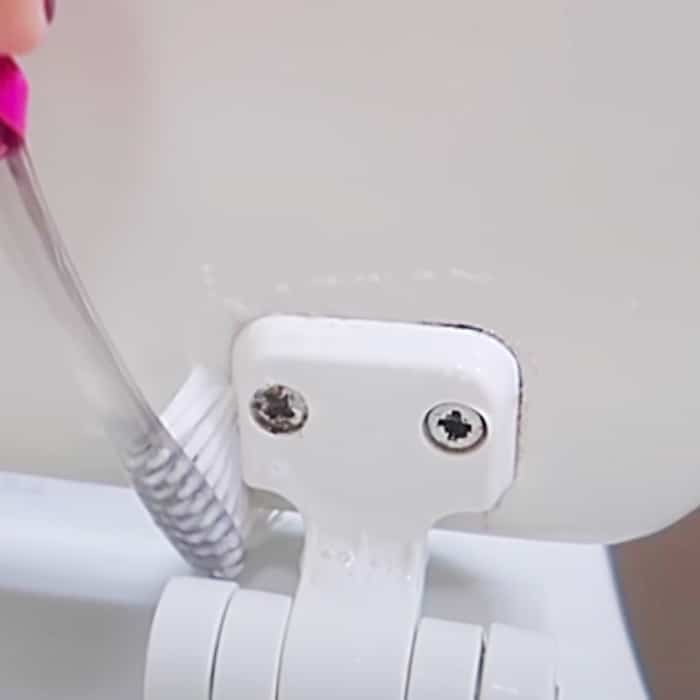 Get Rid Of Urine Smell With Baby Oil