I can't possibly think of anything I don't like about these fantastic cheese bombs from Home Cooking Adventure on Youtube. They are soft and flaky, and the cheese inside is so gooey. What's more, these cheese bombs are made from scratch; and super easy to make! These are an absolute favorite in our home. Try making these heavenly cheese bombs today and see for yourself. Watch the video below to learn how to make these.
Ingredients:
2 cups of flour
1 tbsp sugar
1 1/2 tsp garlic powder
1/4 tsp salt
2 1/2 tsp baking powder
5 tbsp cold unsalted butter, cut into small cubes
3/4 cup cold buttermilk
For filling:
For brushing the top:
2 tbsp butter
1/4 tsp salt
1 tsp fresh parsley, chopped
1 clove of garlic, minced
Directions:
Step 1
Combine 2 cups of flour, 1 tbsp sugar, 1/4 tsp salt, 1 1/2 tsp garlic powder, and 2 1/2 tsp baking powder. Mix well, then add 5 tbsp of cold unsalted butter, cut into small pieces. Incorporate the butter into the dry mixture using a fork. Once the butter is fully incorporated, add 3/4 cup of cold buttermilk and continue mixing until your form a dough. Refrigerate for ten minutes. While waiting, cut the mozzarella cheese into 18 small cubes. Now, dust your working surface with some flour and transfer the chilled dough. Sprinkle it with some flour and roll it into a 12 x 15-inch rectangle using a rolling pin. Divide the dough into 18 equal pieces.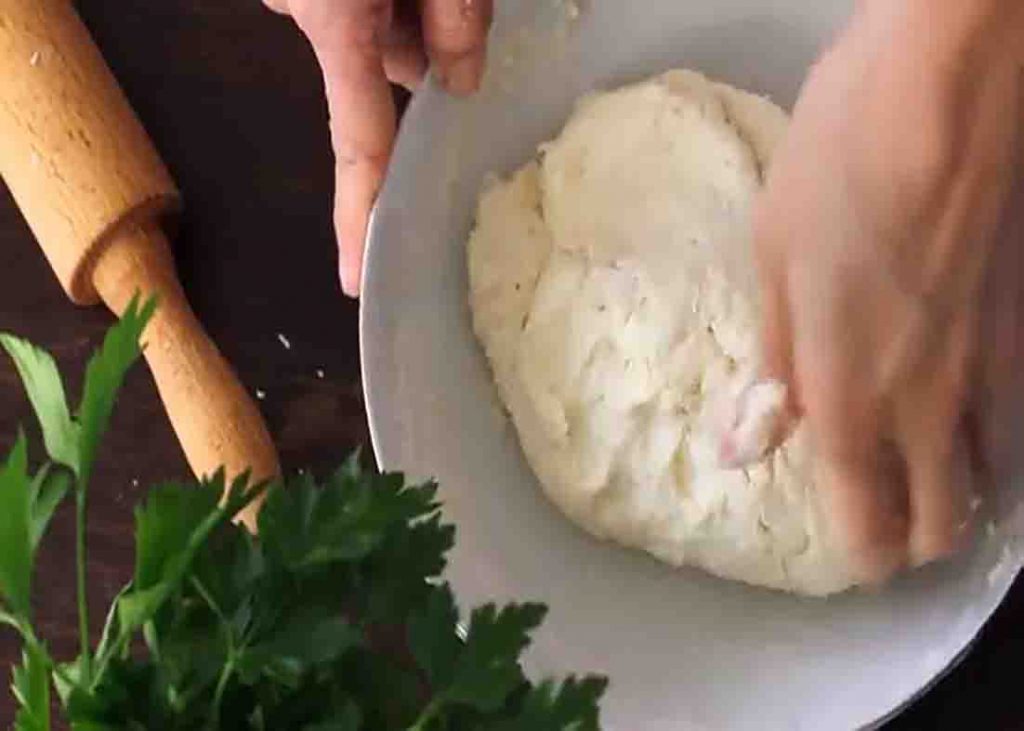 Step 2
After this, put one mozzarella cube on each dough, and roll them into balls, ensuring the edges are sealed. Transfer the dough to a parchment paper-lined baking tray and place them in a preheated oven at 400 degrees F and bake for 15 to 18 minutes or until lightly golden brown. While waiting, make the topping of the cheese bombs. Melt 2 tbsp butter in a small saucepan, then add 1 tsp freshly chopped parsley, 1/4 tsp salt, and 1 clove of minced garlic. Cook for one minute. After baking the cheese bombs, brush the tops with the butter mixture. Serve and enjoy!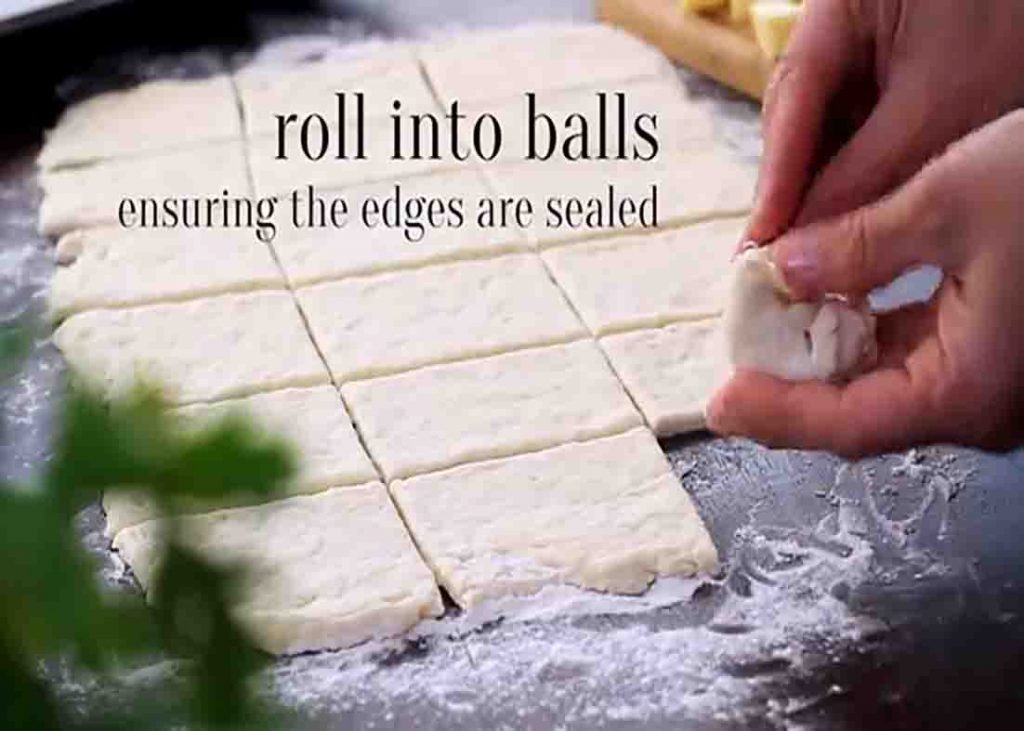 Garlic Cheese Bombs Recipe