Beat the summer heat with this refreshing homemade fresh peach lemonade from Divas Can Cook on Youtube! It's an easy-to-make summer refresher for a hot summer day. It's perfect for summer cookouts, and I'm sure your guest will love this beverage. I always serve this during summer, but it's also a good beverage recipe for indoor parties or holiday gatherings. Try this today and see for yourself! Watch the video below to learn the full recipe.
Ingredients:
3 cups fresh peaches, diced (about six peaches)
zest of 3 lemons
1 1/2 cups of sugar
6 cups of cold water or sparkling water, divided
1 cup of fresh lemon juice (juice of about 7 lemons)
peach slices, lemon slices, mint (for garnish)
Directions:
Step 1
To start, dice about six pieces of peaches which will equate to 3 cups. Next, zest three lemons and put them in a bowl. Now, heat a large skillet over medium heat, then add the chopped peaches, 1 1/2 cups of sugar, the lemon zest, then 6 cups of cold water. Stir them in and let the sugar dissolves completely. While waiting, prepare about seven lemons and juice them. Once done, strain the fresh lemon juice to remove seeds and pulps. Set it aside.
Step 2
Back to the peach syrup, once it comes to a simmer, start mashing the peaches, then let them simmer for a bit to reduce the liquid. After this, remove it from the heat and let it cool off. Strain it afterward to remove all the pulp and skin. Now, combine the peach syrup and the fresh lemon juice, then transfer to a pitcher. Fill up the rest of the pitcher with water, club soda, or sparkling water. Serve this in a glass full of ice and garnish with some peach slices, lemon slices, and mint.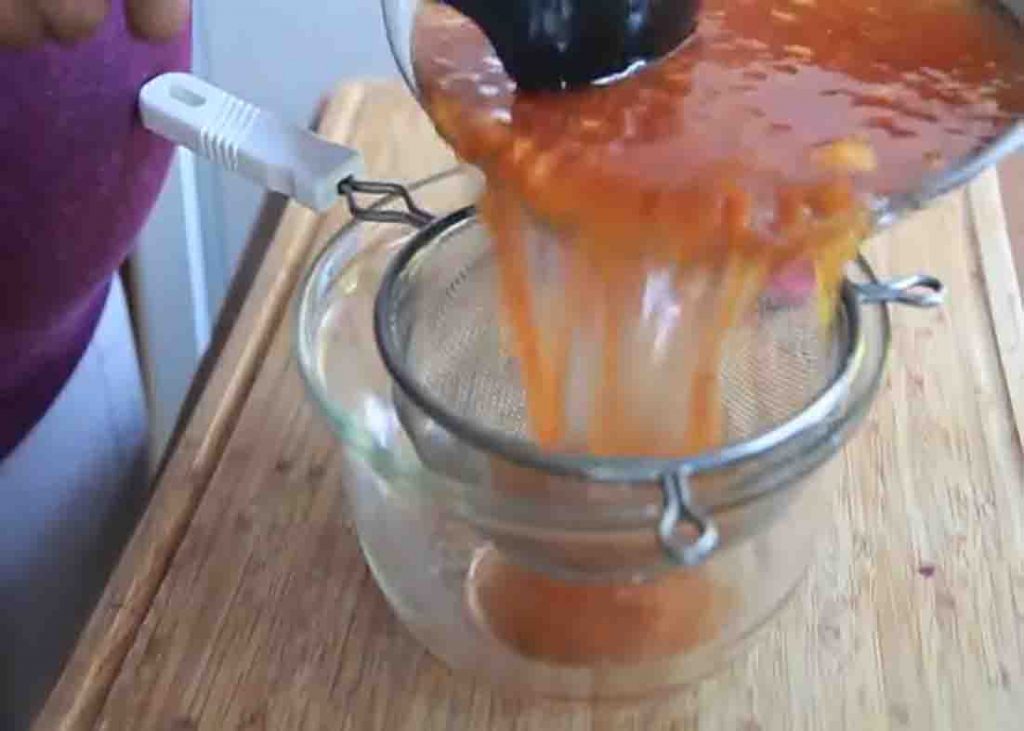 Fresh Peach Lemonade Recipe