Looking for the best french toast recipes? When you want to make an impressively delicious breakfast or brunch, french toast is the way to go. With 34 of the best french toast recipes, you are sure to find one or more to love. Whether you've never learned how to make french toast or you are a veteran of all things breakfast and just need some new, creative french toast recipes to add to your cooking repertoire, we have 34 ideas to try out. With several fruit versions, cinnamony goodness, baked casseroles to feed a crowd, ideas with nuts, cheese-stuffed delicacies, paleo and healthy versions for special diets and more, you are sure to find several new french toast recipes you love. Start your breakfast or brunch with these delicious recipes.
French Toast Recipes
1. Cinnamon Roll French Toast Casserole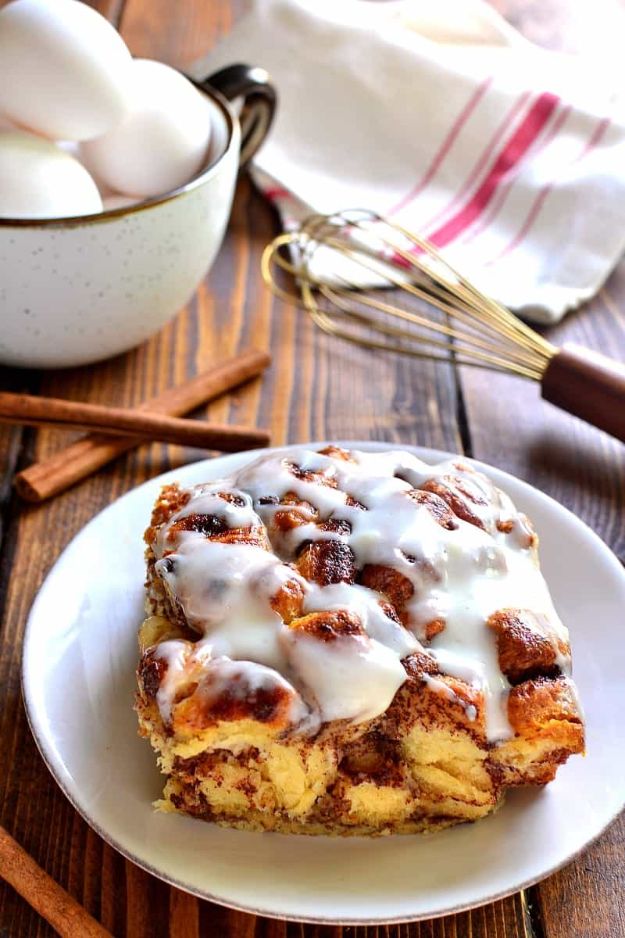 Wow, this take on Cinnamon Roll French Toast Casserole is making my mouth water! Learn how to make french toast to feed a crowd with this super easy cinnamon french toast casserole recipes. It is a fun twist that combines cinnamon rolls and French toast in one delicious dish. You can serve mine with an extra maple syrup and butter, please!
How to Make French Toast
2. Classic French Toast Recipe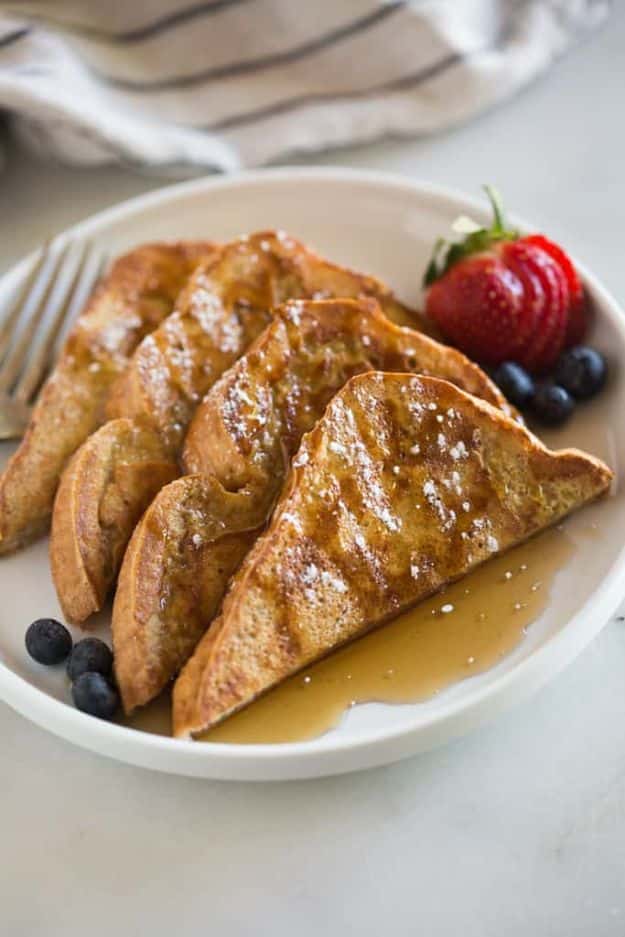 Now, this is what you call a family favorite. This easy French toast recipe makes homemade fluffy french toast using a cinnamon batter and any type of bread you want. It is a quick & delicious breakfast treat. Enjoy it topped with maple syrup, jam, or fresh berries – today.
3. Paleo Banana Bread French Toast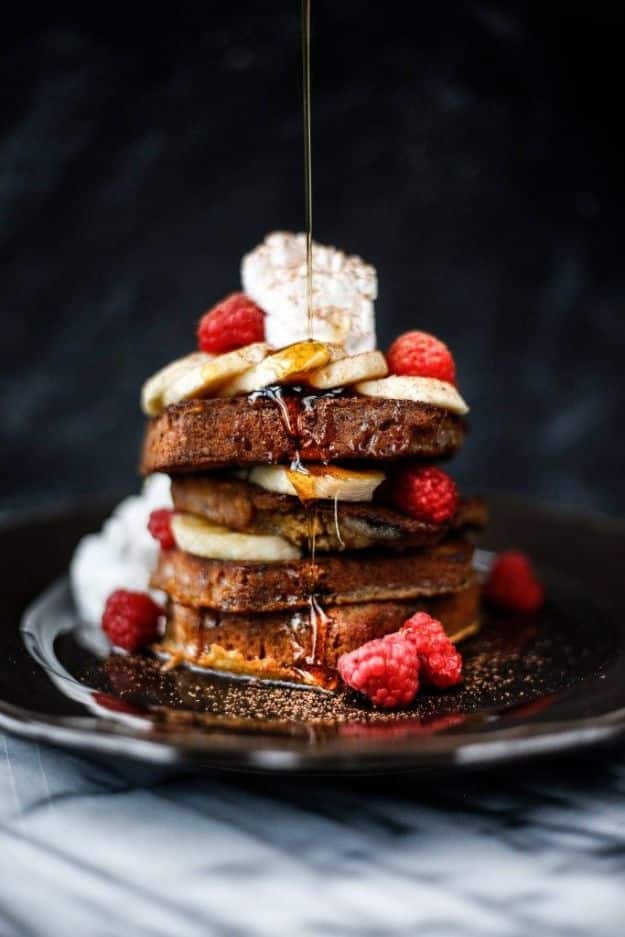 Sweet and bursting with flavors, this Paleo Banana Bread French Toast is perfect for Sunday mornings! If you're looking for Paleo breakfast food, this is it! It will definitely have to go on my "must try" list! For a yummy paleo french toast recipe, this banana version is my favorite, especially when you top it with berries, whipped cream and good maple syrup.
4. Toasted Almond French Toast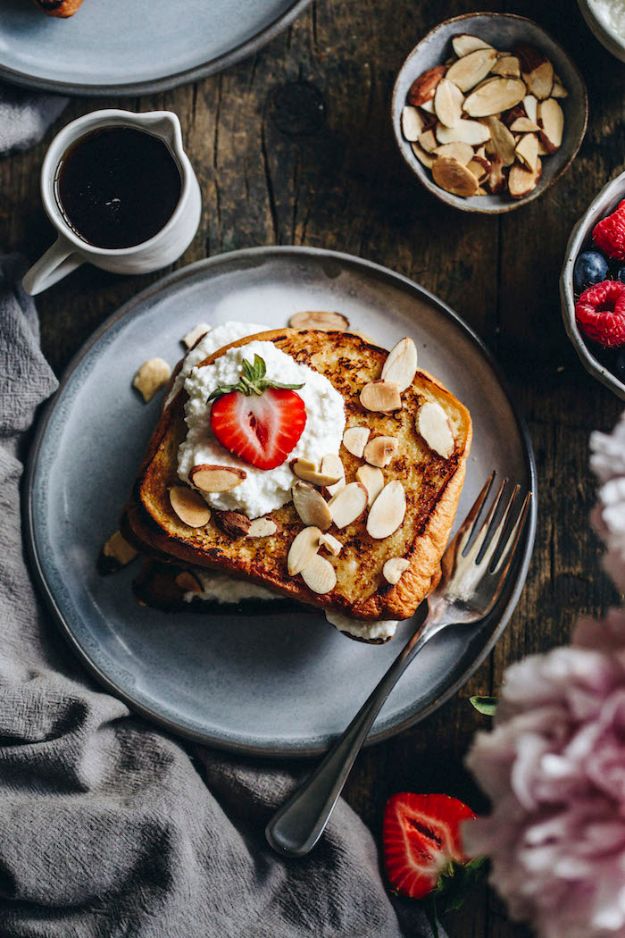 No chocolate but plenty of almond goodness for a breakfast. I love my classic french toast, mind you, but this toasted almond variation is one of my favorites when I want something al little fancier for breakfast. Since I do love anything almond-flavored, toasted almond French toast is something I'd definitely be interested in. This is simply French toast with an almond twist. An easy-peasy recipe both kids and adults will love!
5. Churro French Toast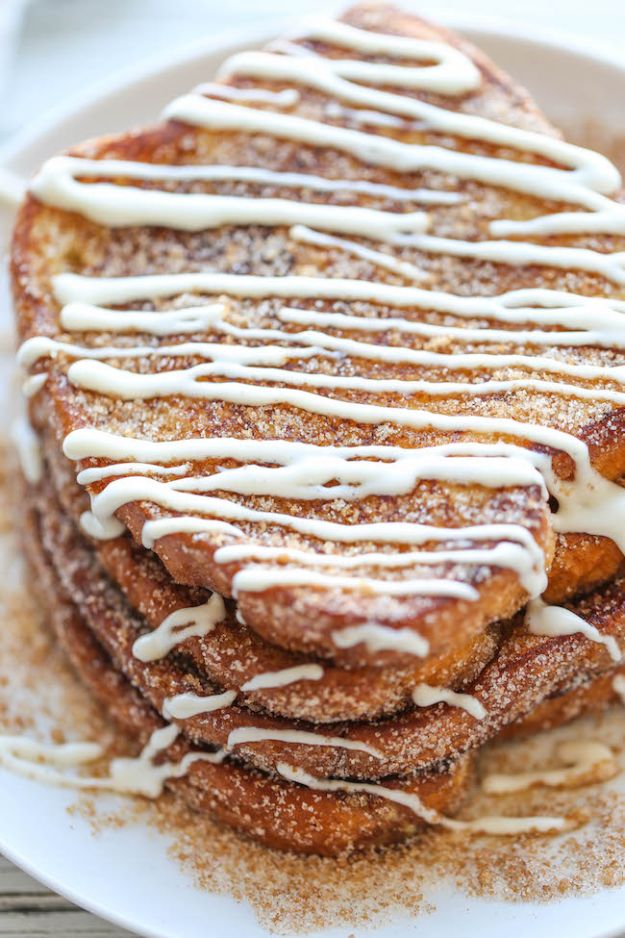 Fan of sweet breakfasts? Satisfy your sweet tooth with this easy recipe for Churro French Toast. Thick slices of French bread are battered and pan fried, then dipped in cinnamon-sugar, and topped with a buttery cream cheese frosting. Delicious!
6. Strawberry Cheesecake Stuffed French Toast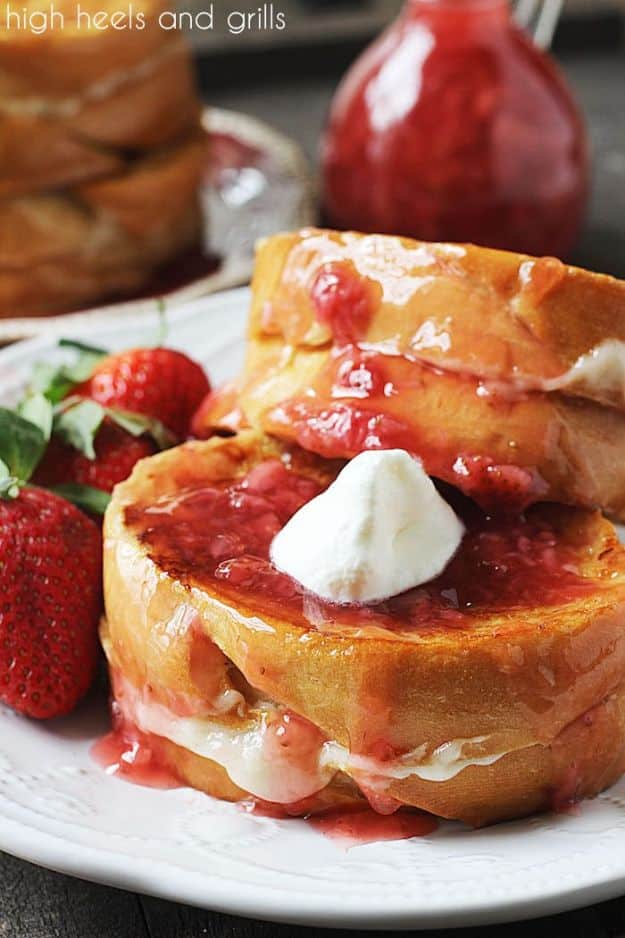 Whip up a quick and easy breakfast favorite with the ultimate recipe for strawberry cheesecake stuffed French toast recipe idea. A super tasty treat that is a lot easier to make. What a perfect way to impress at brunches too!
7. Baked Blackberry Ricotta French Toast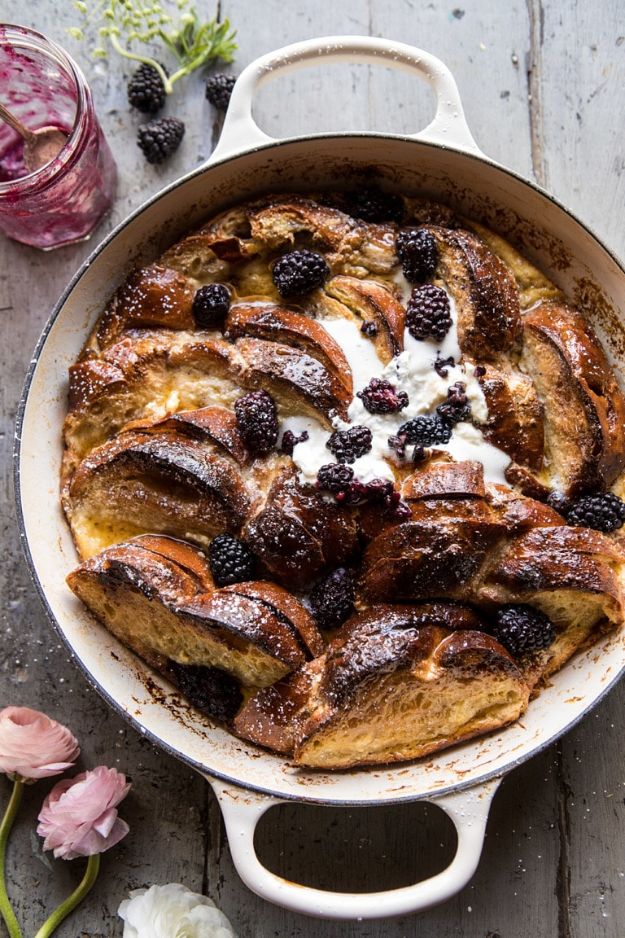 Perfect for a holiday breakfast or a weekend brunch, this Baked Blackberry Ricotta French Toast is sure to blow away your guests! Imagine the soft, buttery, sweet, and filled with blackberry jam, ricotta cheese and fresh blackberries – it's just drool-worthy.
8. Cornflake Crusted French Toast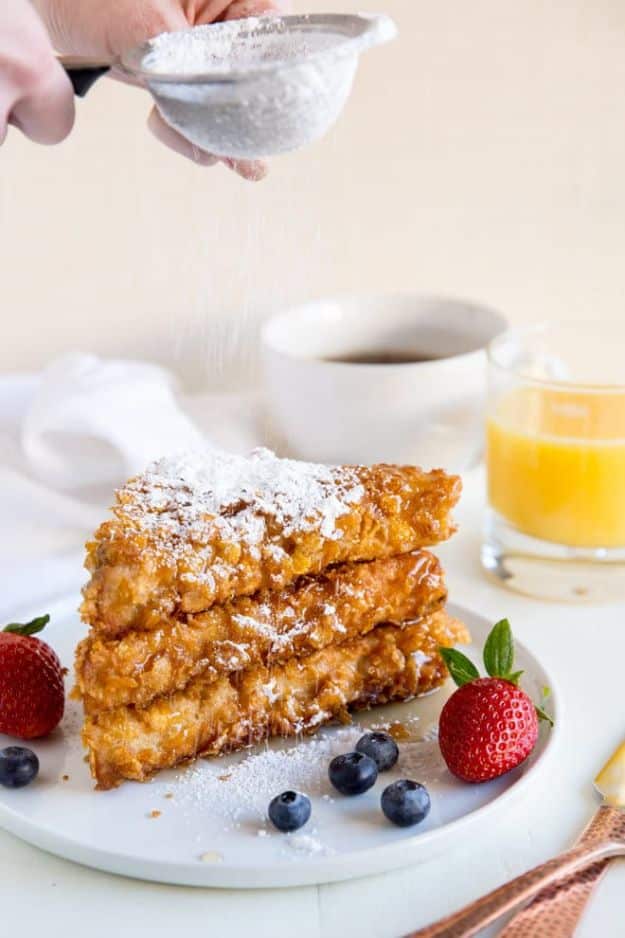 This cornflake crusted french toast is a fun way to enjoy your morning french toast. Cornflake cereal is crusted and fried for a delicious crunchy texture. Play around with your favorite toppings like maple syrup, whipped cream, or fresh berries. It just looks insanely good!
9. Baked French Toast Sticks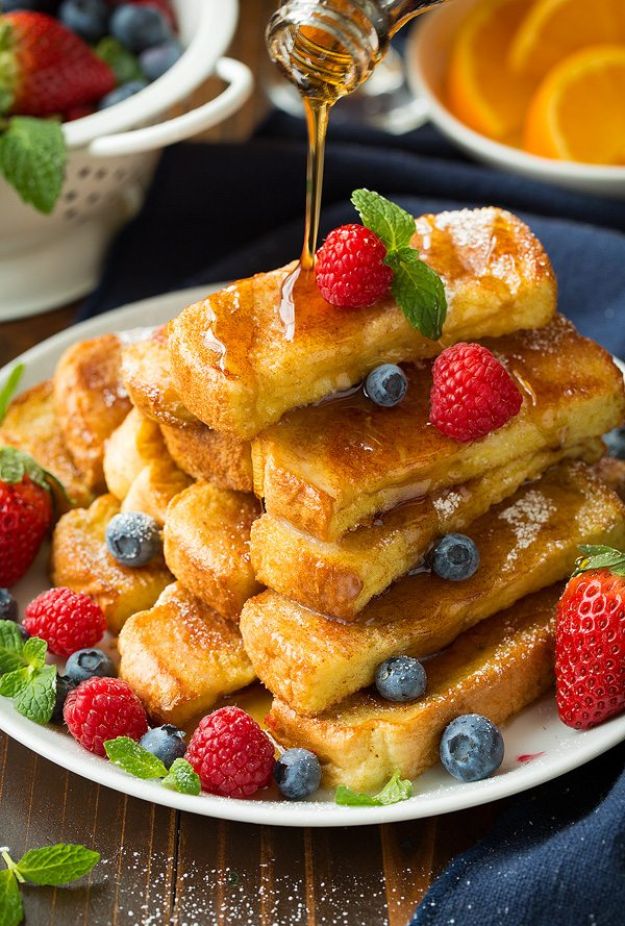 Baked Cinnamon Sugar French Toast Sticks make an easy breakfast that's loaded with flavor. Simple to prepare and baked in the oven, you can have these sticks ready to serve in no time. Now, that's what i call an exciting breakfast. If you've ever wondered how to make french toast sticks like the ones you've perhaps tried in restaurants, here is your recipe.
10. Cinnamon French Toast with Cream Cheese Glaze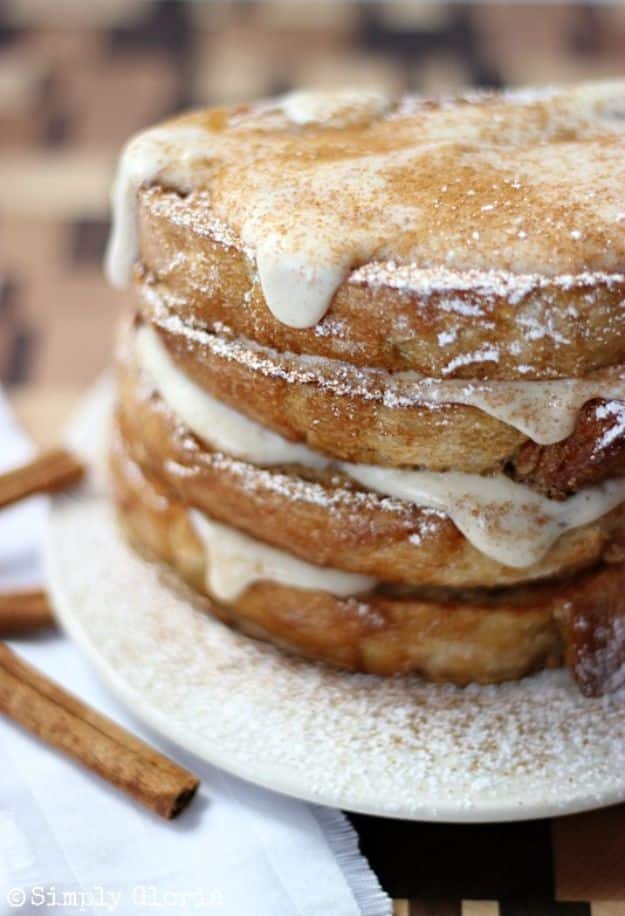 If you are a breakfast person, you're in for a treat with this luscious looking Cinnamon French Toast with Cream Cheese Glaze. I tell you, this is the best present you can make for yourself in the morning. This just looks absolutely divine!
11. Strawberry Nutella French Toast Roll Ups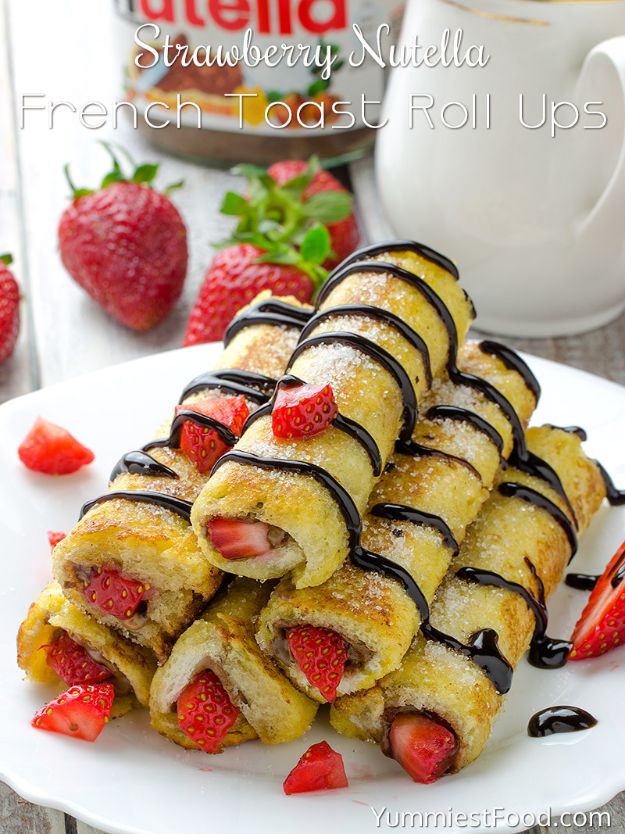 12. Blueberry Cream Cheese Stuffed French Toast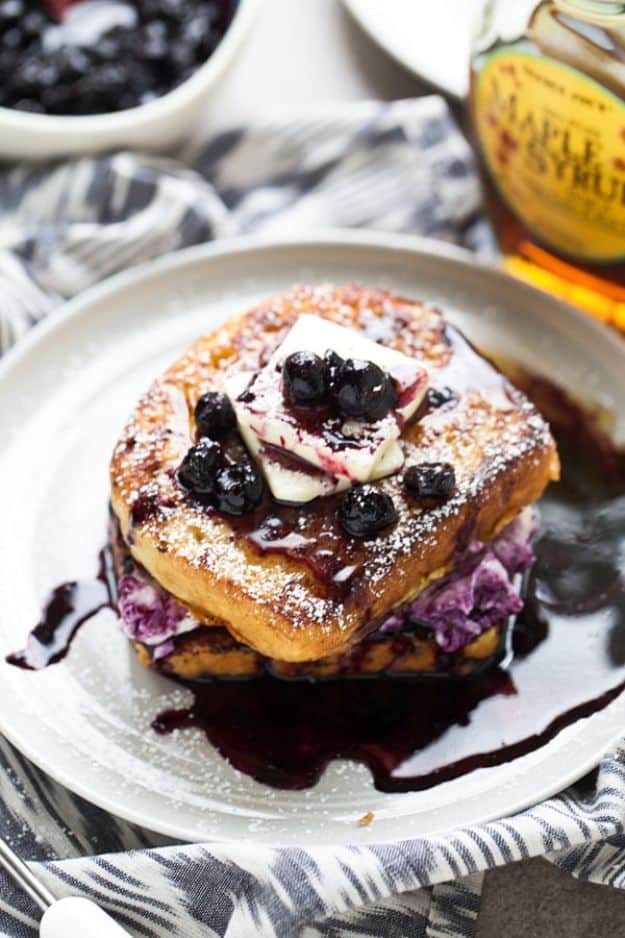 13. Matcha French Toast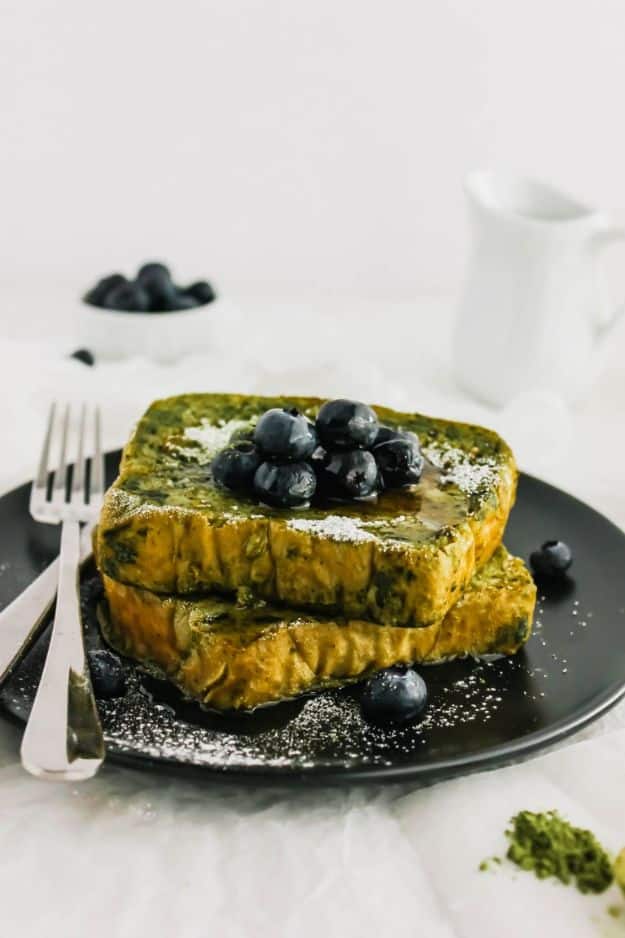 14. Lemon Vanilla French Toast With Strawberries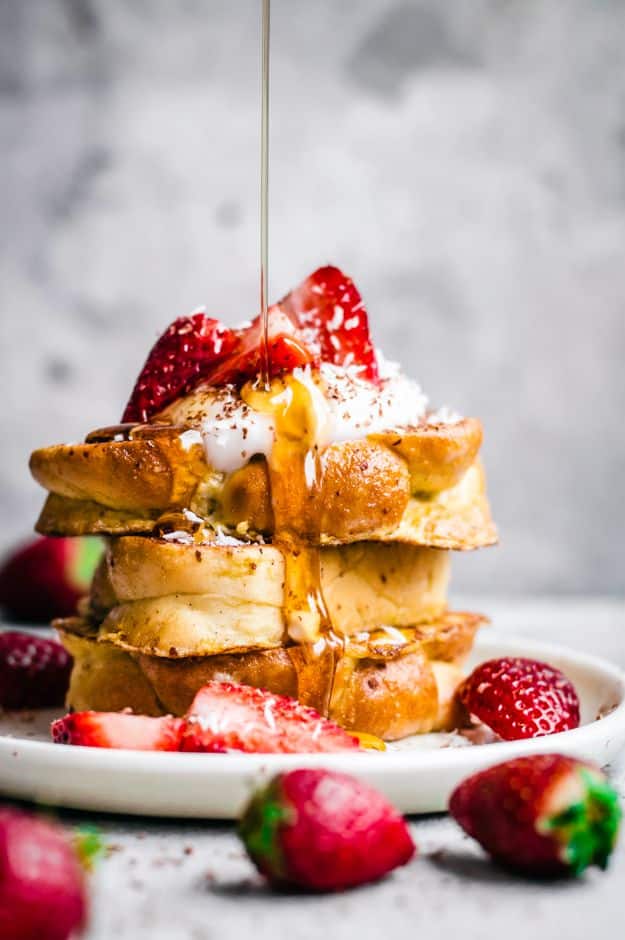 15. Very Best French Toast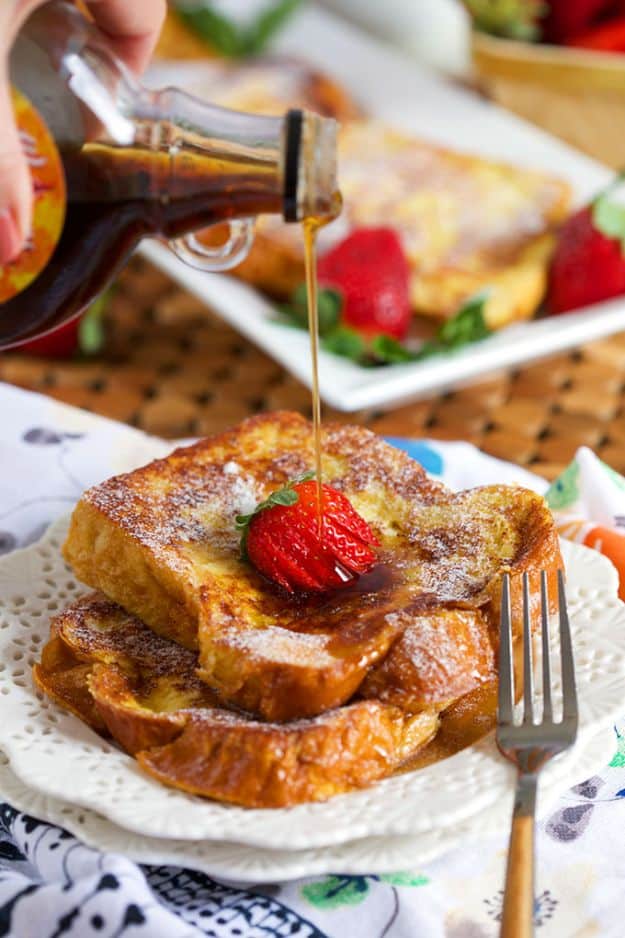 16. Chocolate French Toast Casserole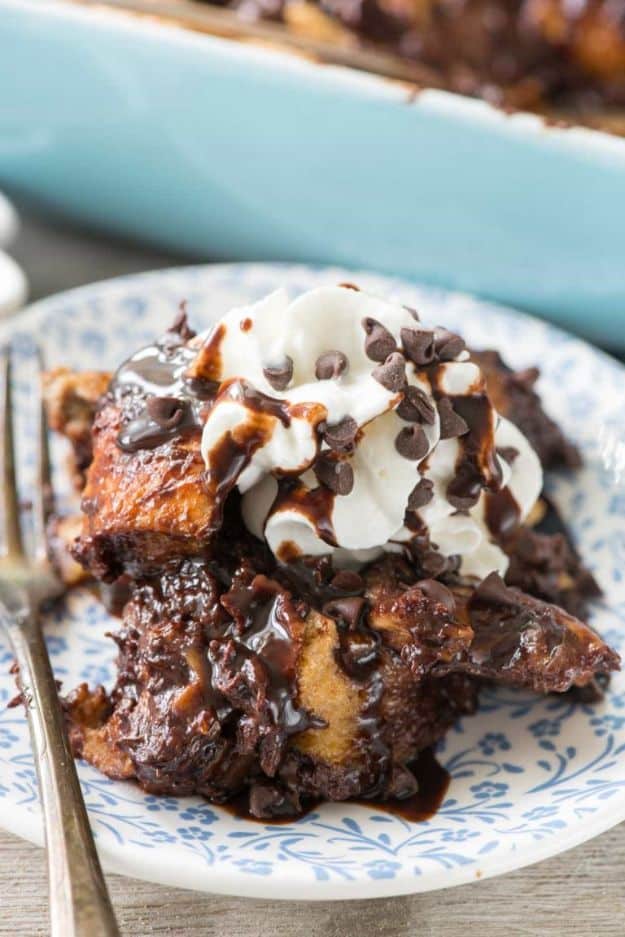 17. Chocolate Peanut Butter Banana Stuffed French Toast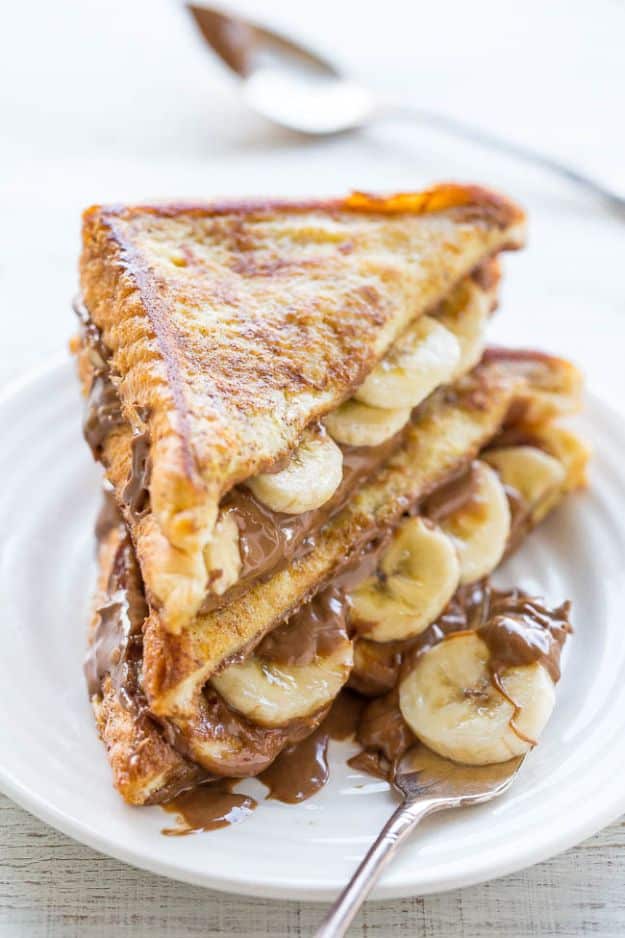 18. Easy Vegan French Toast

19. Mini French Toast Sausage Roll-Ups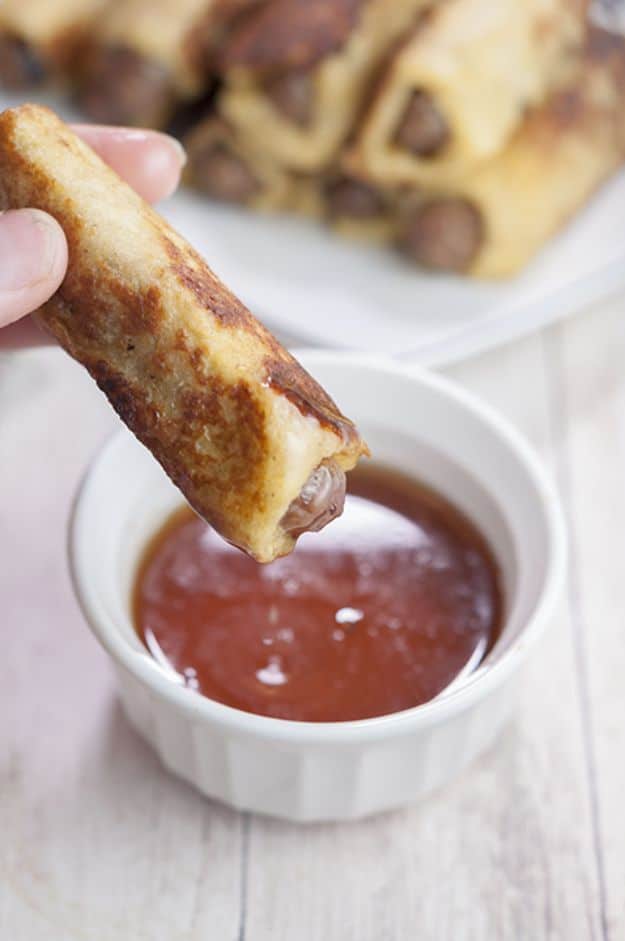 20. Lemon and Raspberry French Toast Bake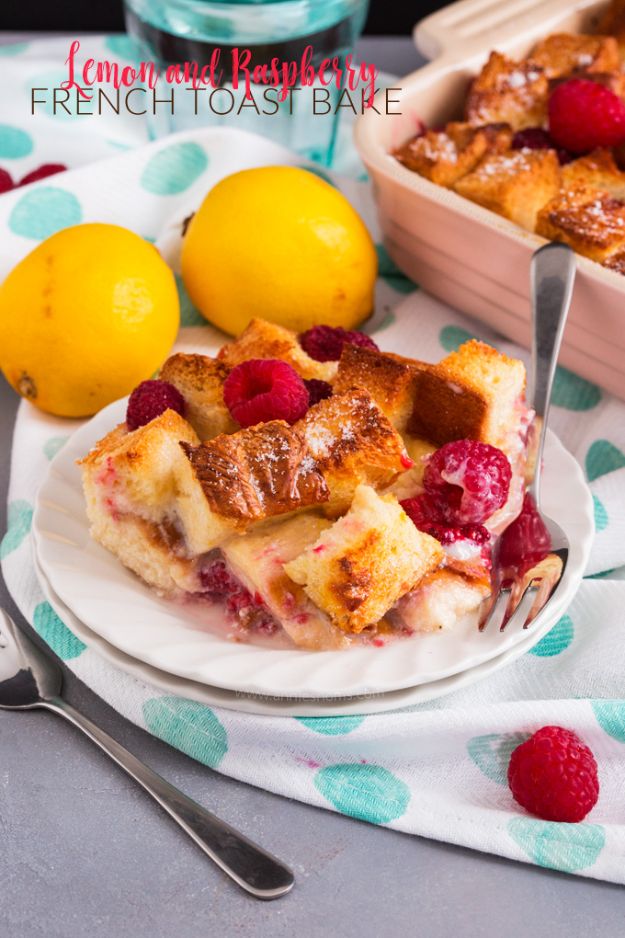 21. Classic Strawberry Stuffed French Toast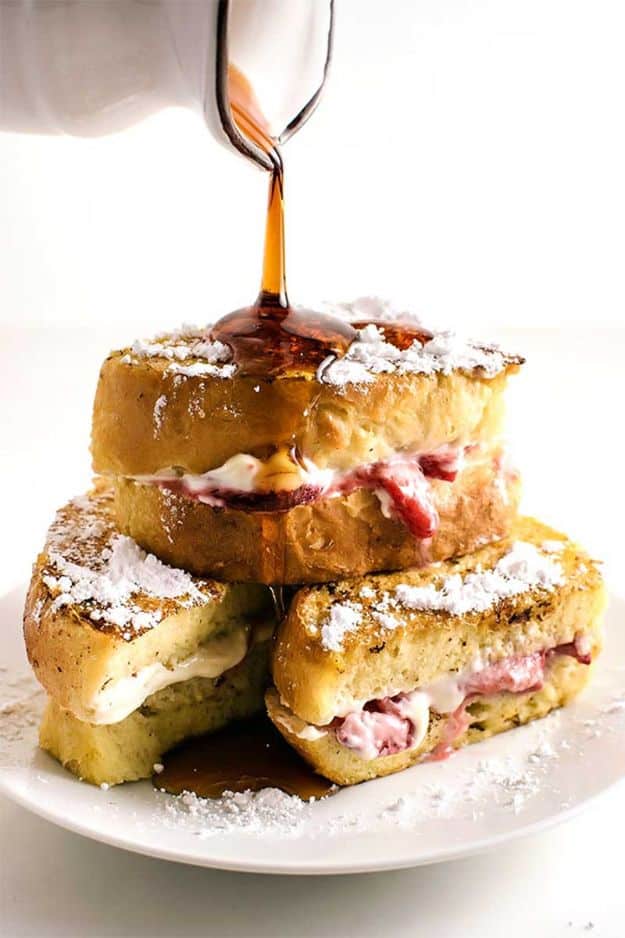 22. Brioche French Toast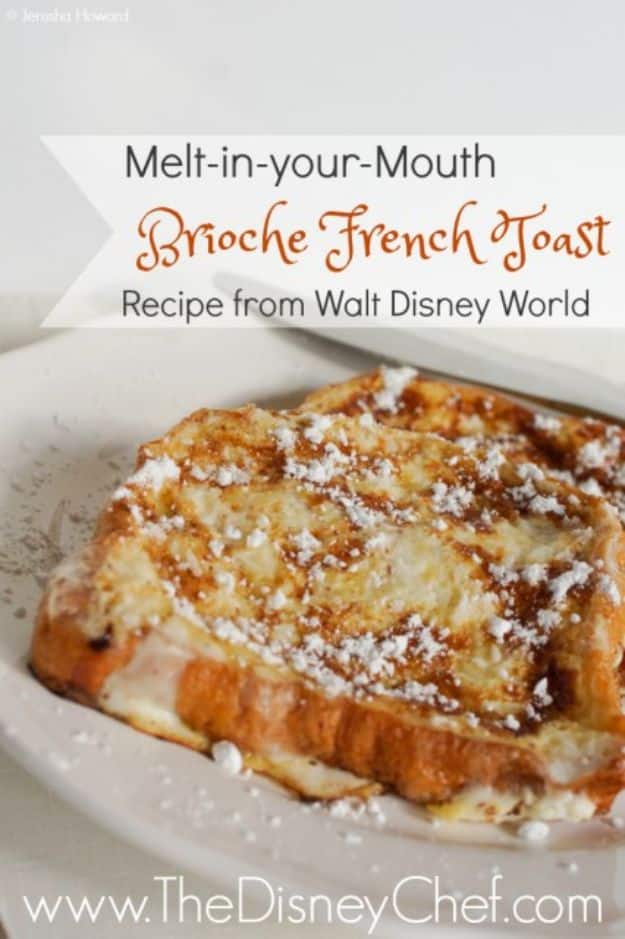 23. Bacon Stuffed French Toast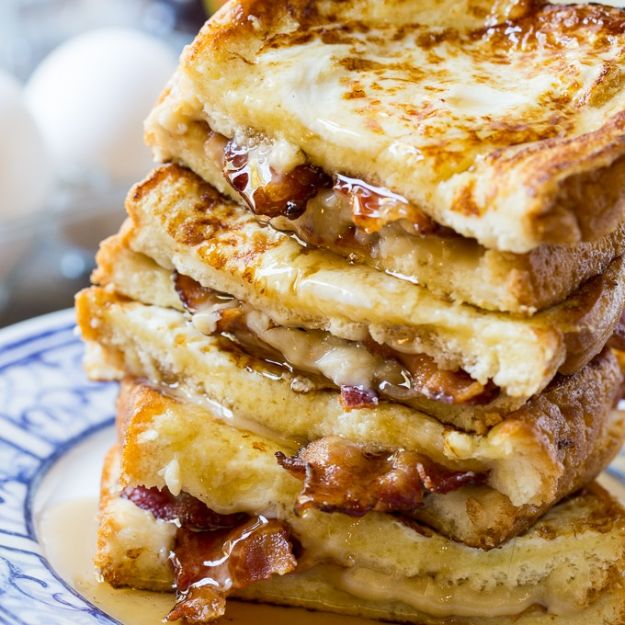 24. Easy Overnight Blueberry French Toast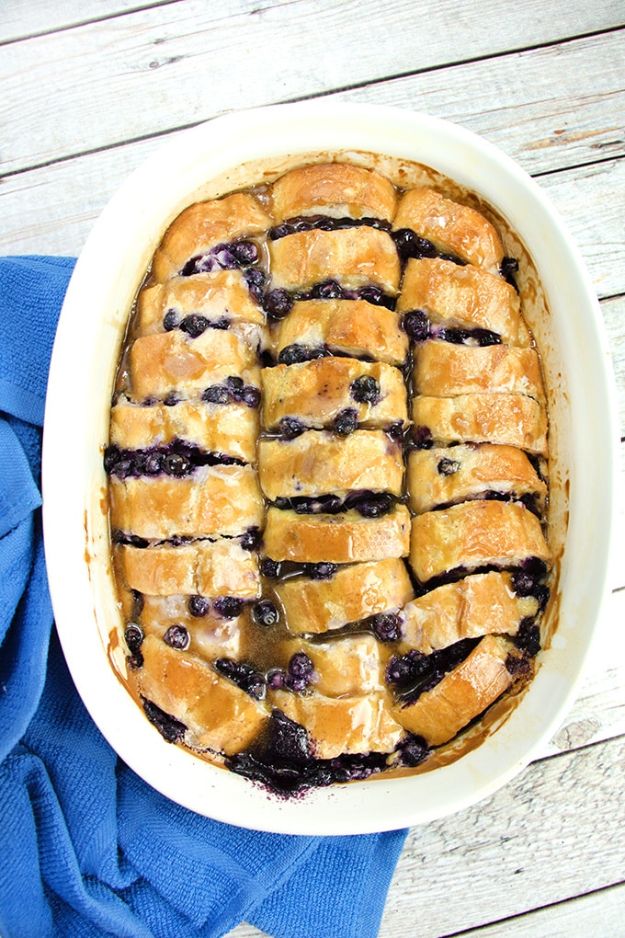 25. Chocolate Croissant Baked French Toast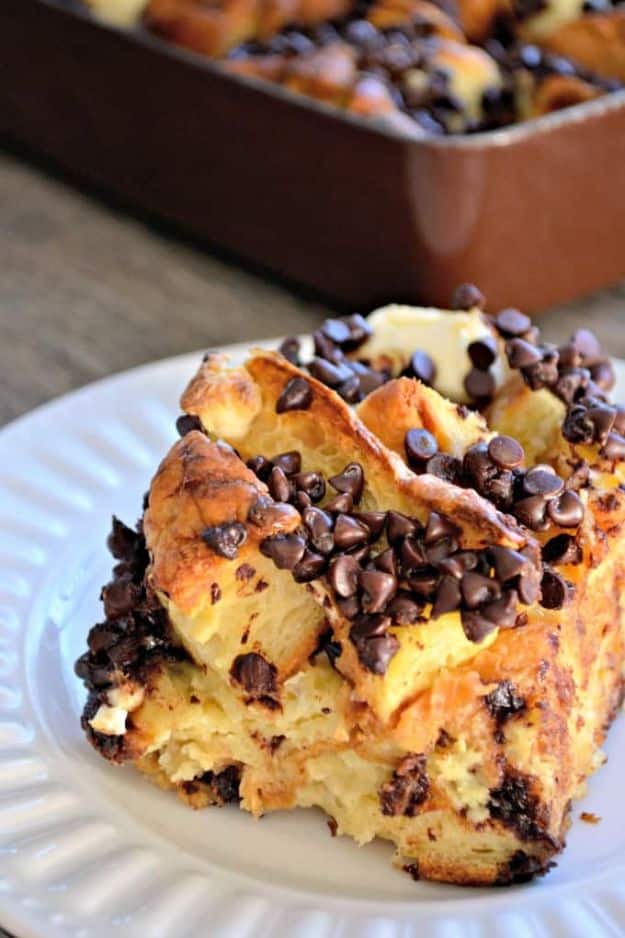 26. S'mores French Toast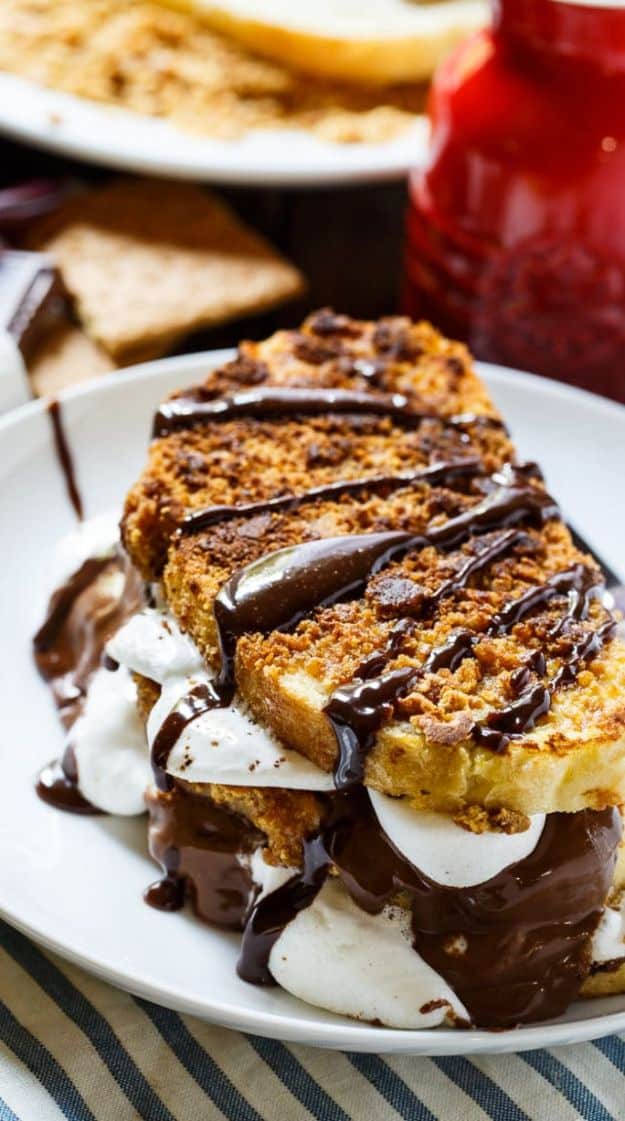 27. French Toast Sausage Breakfast Kebabs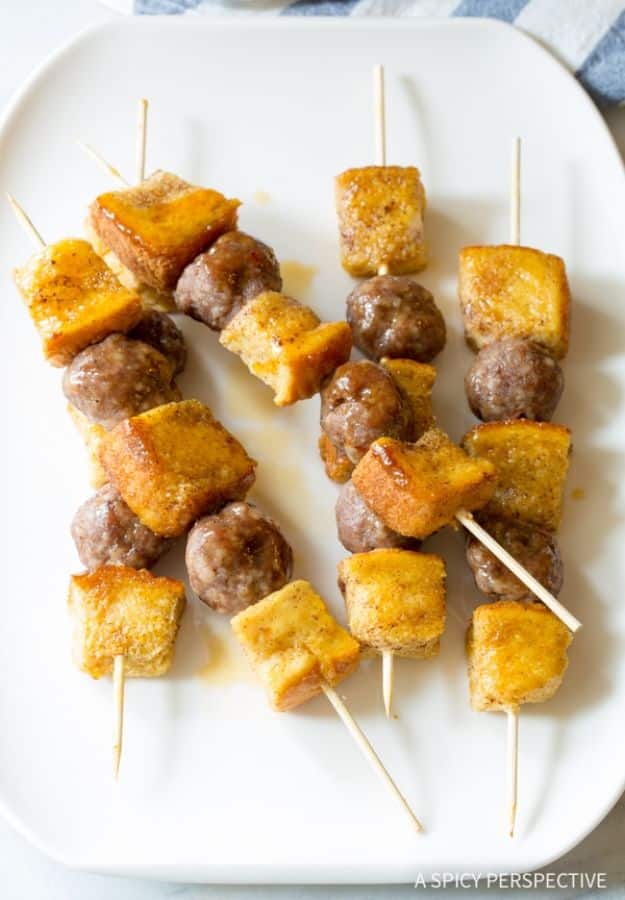 28. Homemade French Toast Sticks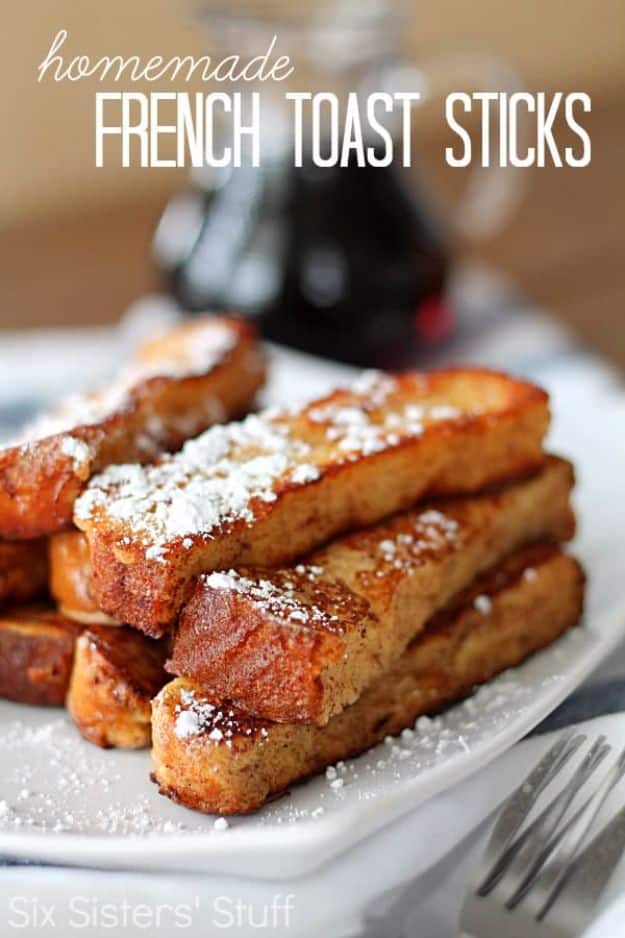 29. French Toast Without Milk and Eggs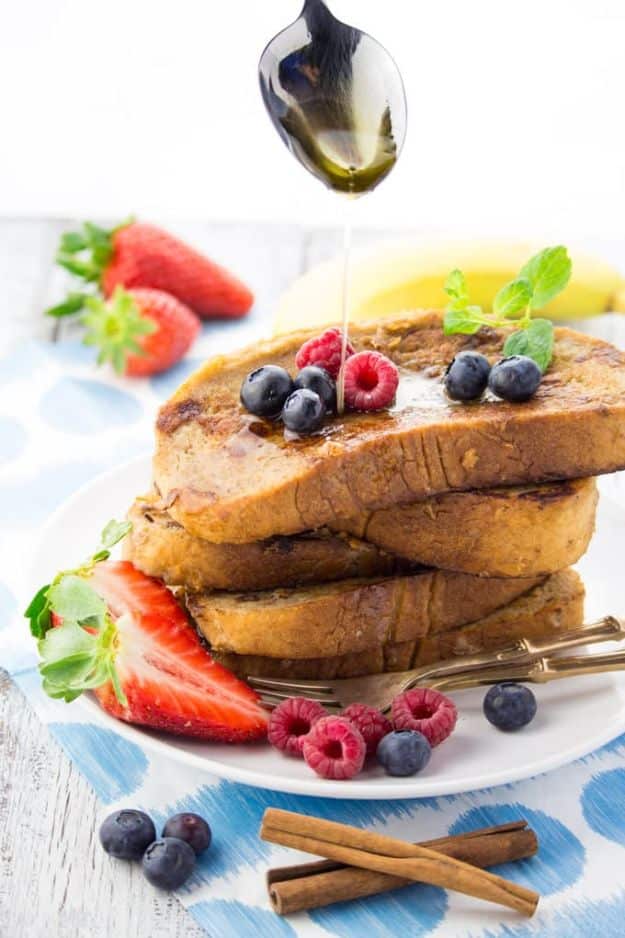 30. Pumpkin French Toast Casserole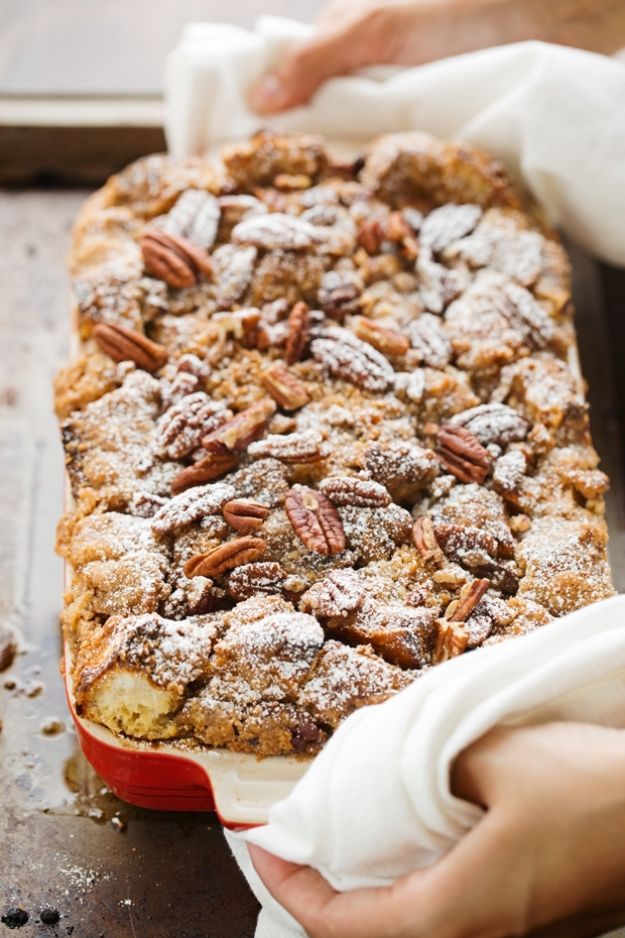 31. Healthy Vegan Cinnamon French Toast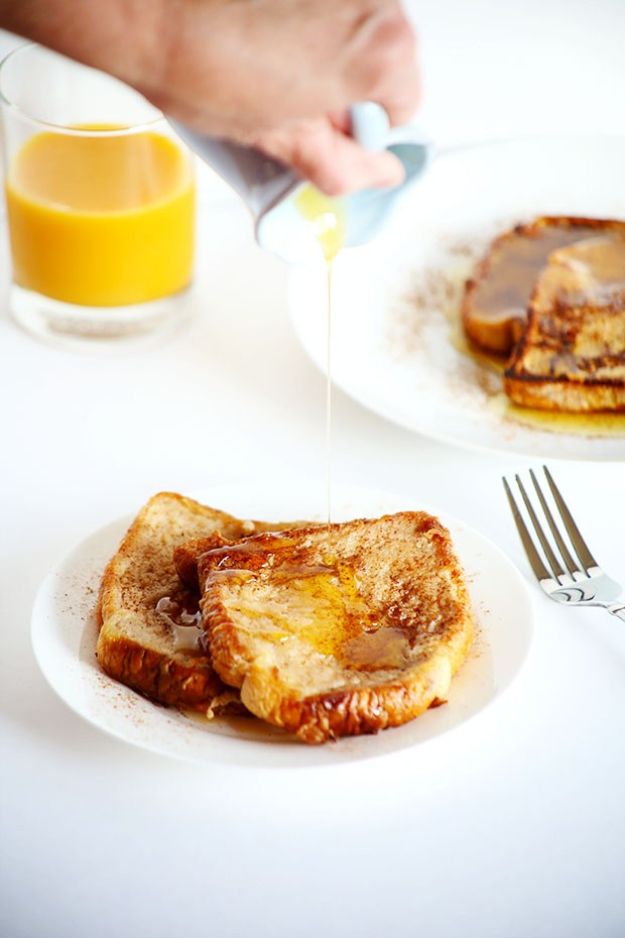 32. Overnight Pecan Pie French Toast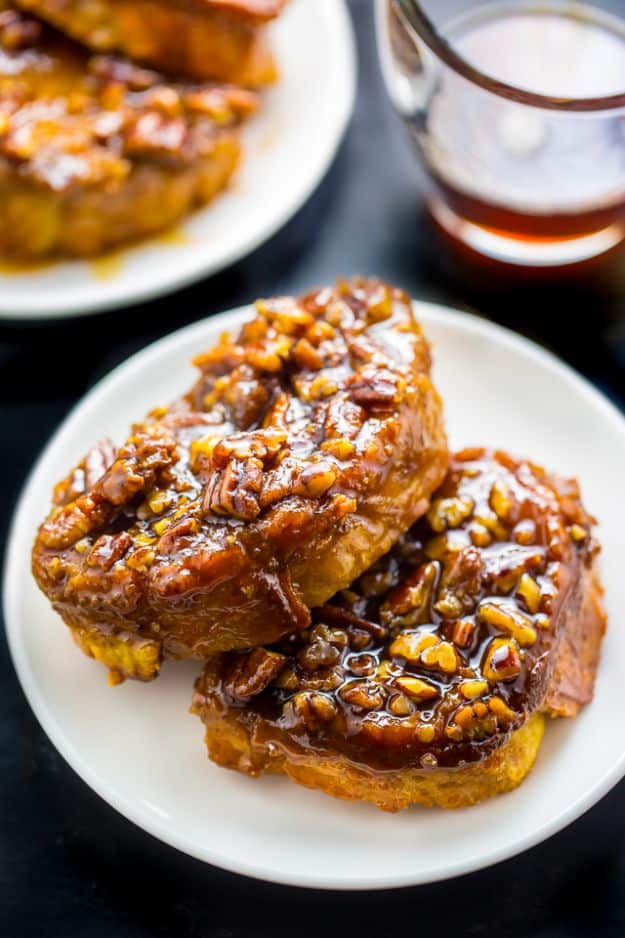 33. Creme Brulee French Toast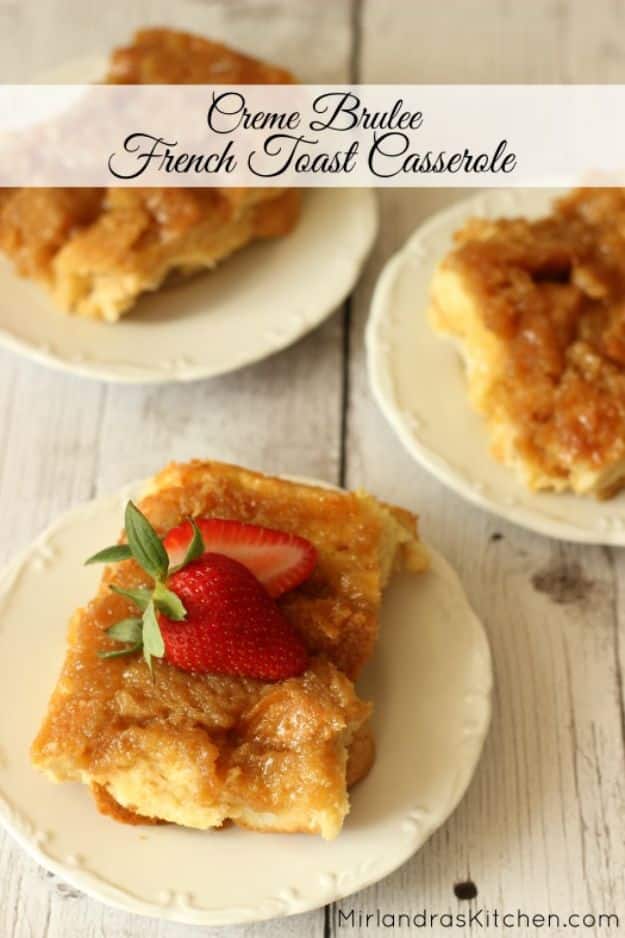 34. Sous Vide French Toast