Fireball vodka-soaked gummy bears sound delicious and intense at the same time. This is a nice boozy treat for those that want to have a little fun and something to chew on instead of drinking. I've done this before with vodka only and it's crazy how strong these gummy bears can be. They soak up the alcohol very well and more than you think. Eating a couple of these gummy bears can be addicting, but depending on how much alcohol you put in, they will be potent. The Tipsy bartender always has the best alcoholic recipes on YouTube. This is a great adult treat to make for parties or gatherings. Honestly, this gives me a throwback when I used to make them a couple of years back. I forgot this alcohol-infused gummy was a thing. Also, you can use gummy bears or worms. I'm excited to bring this recipe back out.
Ingredients:
Gummy Bears
Green Apple Vodka
Fireball Whisky
Directions:
First, pour your gummy bears in a large bowl. Then, pour over the green apple vodka and Fireball whisky evenly all over the gummies. Also, you can just mix with one choice of alcohol if preferred.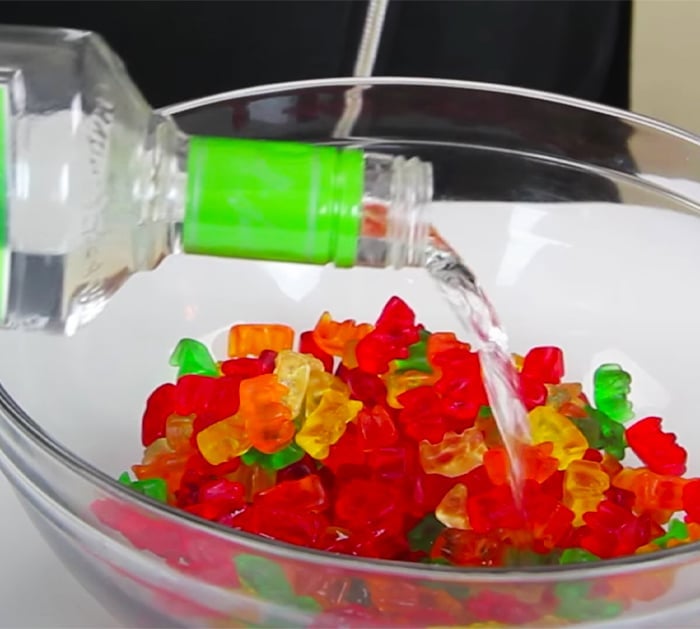 Next, stir the gummy bears around and seal with a plastic wrap. Let it sit overnight. This will let the gummy bears soak up all of the alcohol.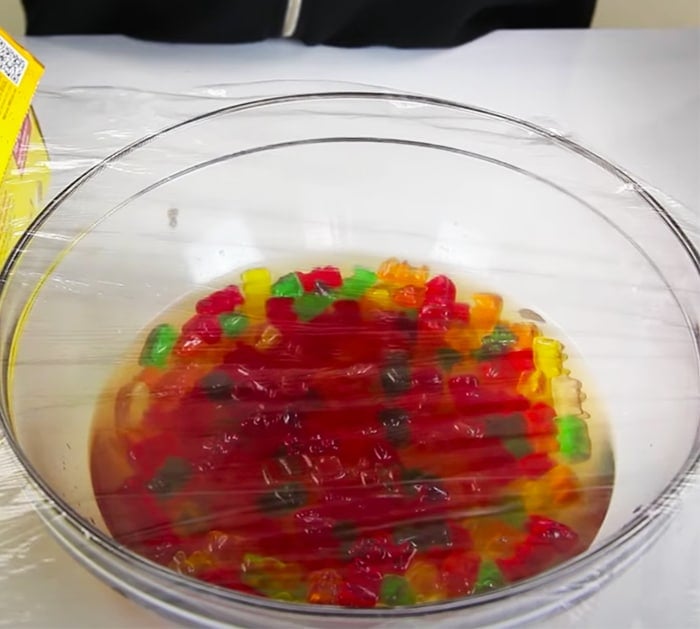 Eat these responsibly and you can use any alcohol you prefer. This specific recipe is the perfect spicy recipe with both green apple vodka and Fireball whisky. I think these would be the perfect treats to introduce to my friends who have not tried it yet. A lot of my friends do not like to drink, so this is a nice way to trick them in disguise, and possibly they might fall in love with.