Bored with your decor? Sometimes I forget that cool decor starts with the walls. Faux finishes can really add some interest without making a room look overdecorated. If you've ever stuffed a room with knickknacks, artfully arranged, only to see that it creates a chaotic mess, you know what I am talking about. Learn the tricks of pro decorators with these easy faux finished you can add to your walls- bedroom, kitchen, bath, living room, you name it. Every room in the house can have a cool new look when you try out a few of these wall painting ideas.
Faux Finishes for Walls
1. DIY Faux Brick Wall Bedroom Restyle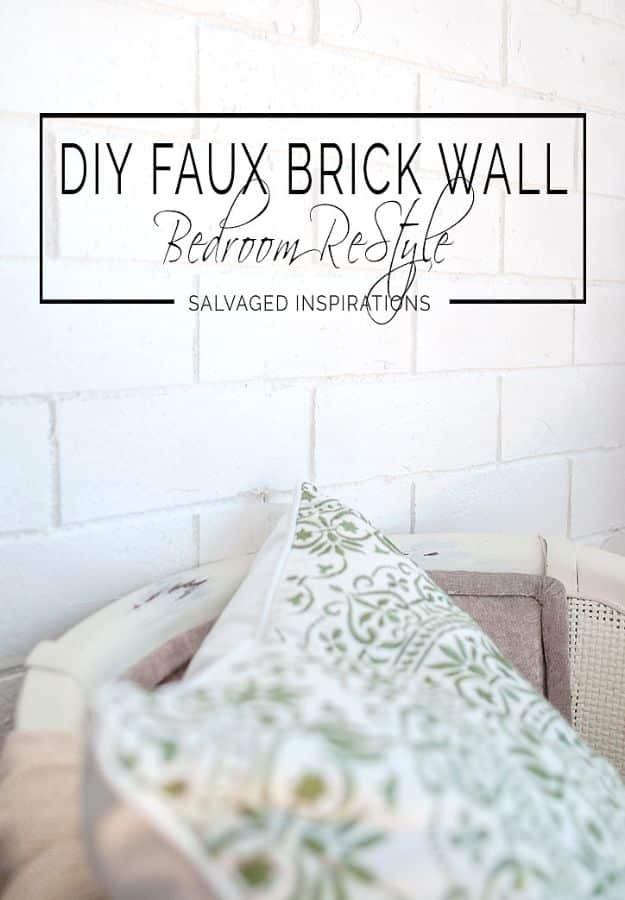 Oh wow, this faux brick looks authentic and beautiful, I can hardly believe it's made of styrofoam. If you're eyeing to have room makeovers anytime soon, this is a perfect solution if you want a brick-look without buying costly panels or wallpapers. The brick texture just adds a lot of character in the room, can't wait to try it!
2. DIY Faux Watercolor Wallpaper Wall Treatment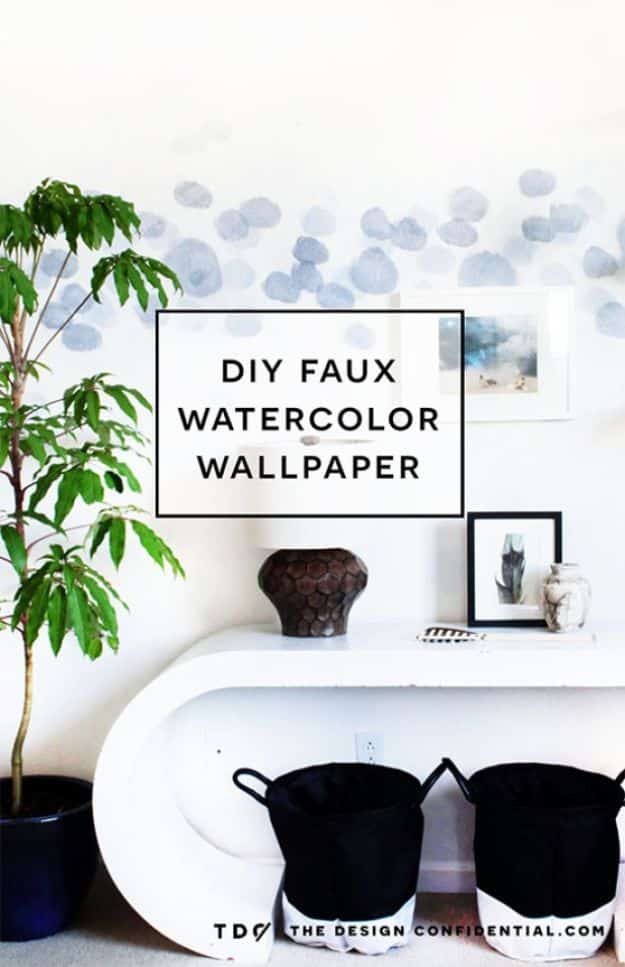 Want an easy peasy makeover for your wall that won't break the bank? Well, you have got to try this DIY Faux Watercolor Wallpaper Wall Treatment from The Design Confidential and I promise you even if you have zero artistic bone in your body, you would still get it right. Follow along the complete tutorial to learn more.
3. Faux Brick Wall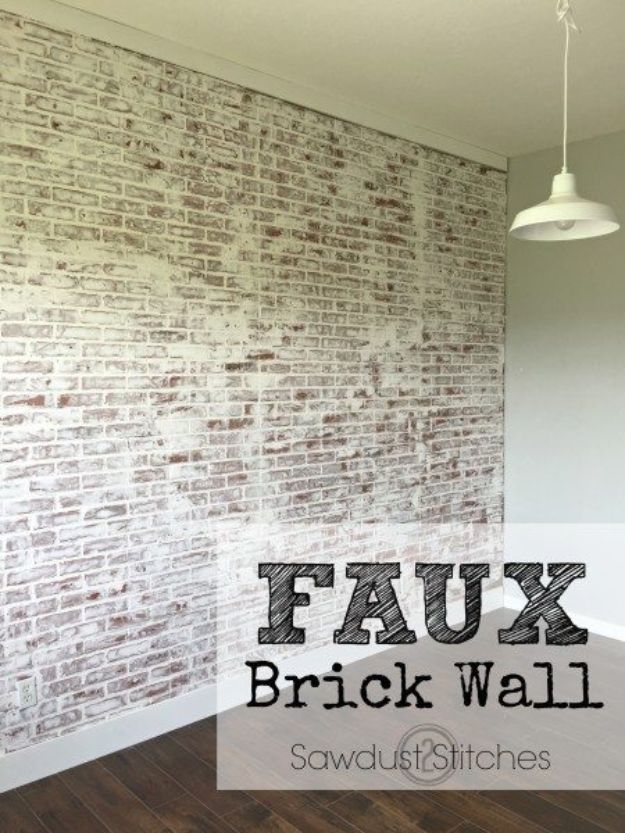 Add a little variation to your faux brick wall by whitewashing them. By using spackle, you can come up with a gorgeous statement wall that will be the envy of your friends.
4. Apply a Wall Stamp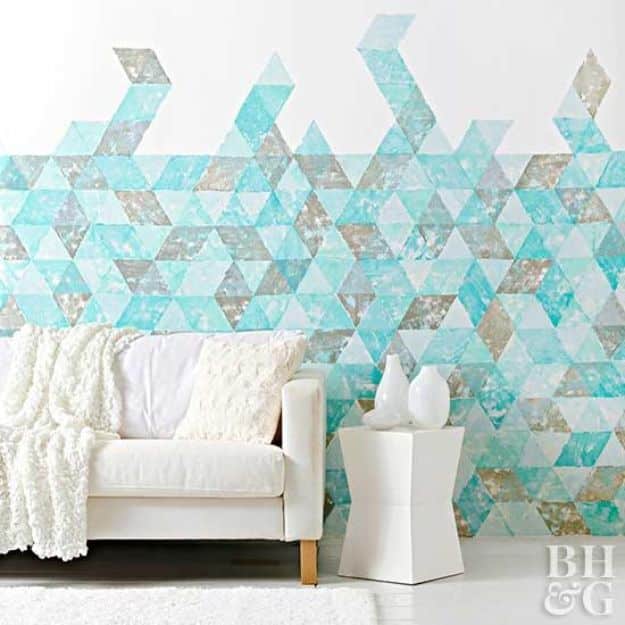 Looking for an alternative to the traditional and sometimes boring wallpaper? Stamp your way to style by following the complete instructions from BHG. The geometric pattern will surely steal the show in your living room.
5. Paint a Faux Concrete Wall Finish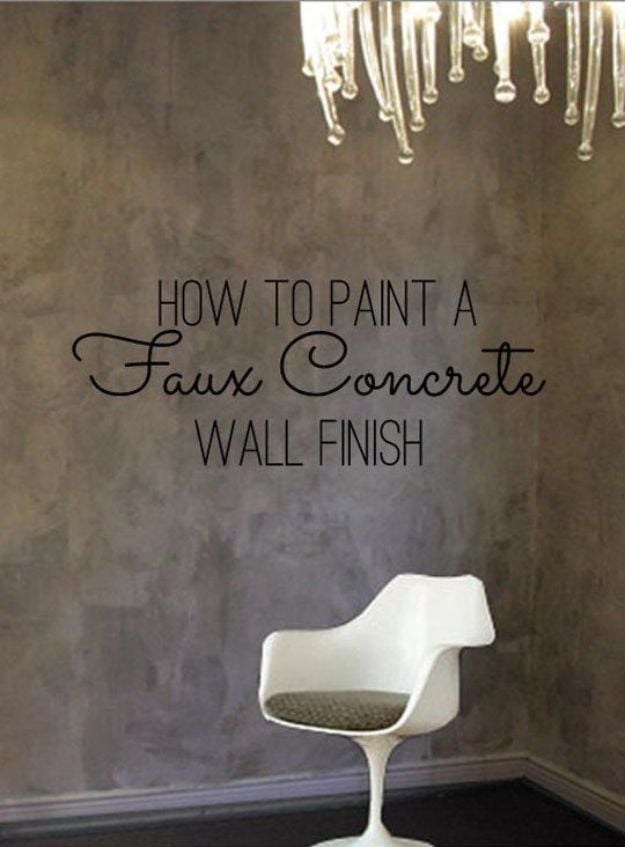 Loving this distressed look! It looks soft and contemporary I feel like it's abstract expressionism painted on the wall. Apartment Therapy has this cool technique to achieve this look.
6. Create Faux Fabric Effect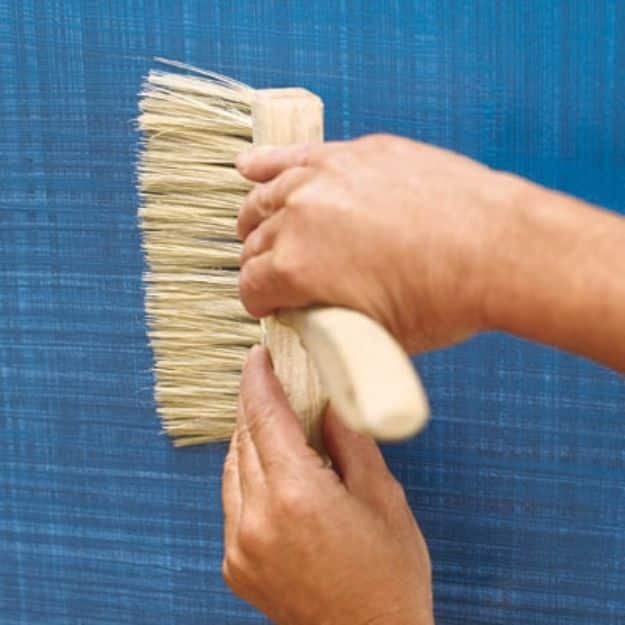 Create the look of a textured wall by simply dragging a dry paintbrush. You would come up with striations that will interest and character to a plain looking wall. With a little practice and a comprehensive tutorial from This Old House, you'll be equipped to take on this project.
7. Fine-Linen Wall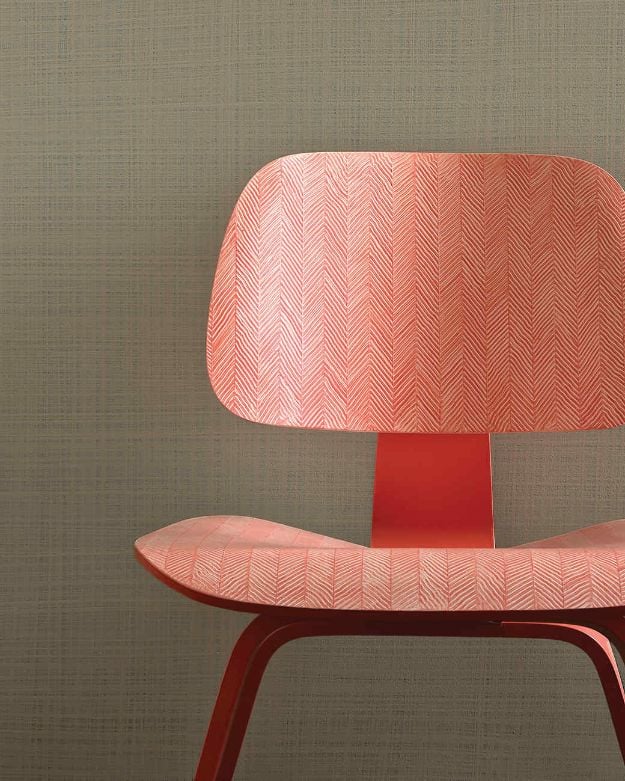 Linen-lovers unite! Here is a great DIY to add character on your boring walls. This look is achieved by using sharp bristles of a horsehair flogger, drawn through a tinted glaze. By doing so, you would create the illusion of fine linen. Such a brilliant idea!
8. Simple Sponging Faux Finish Technique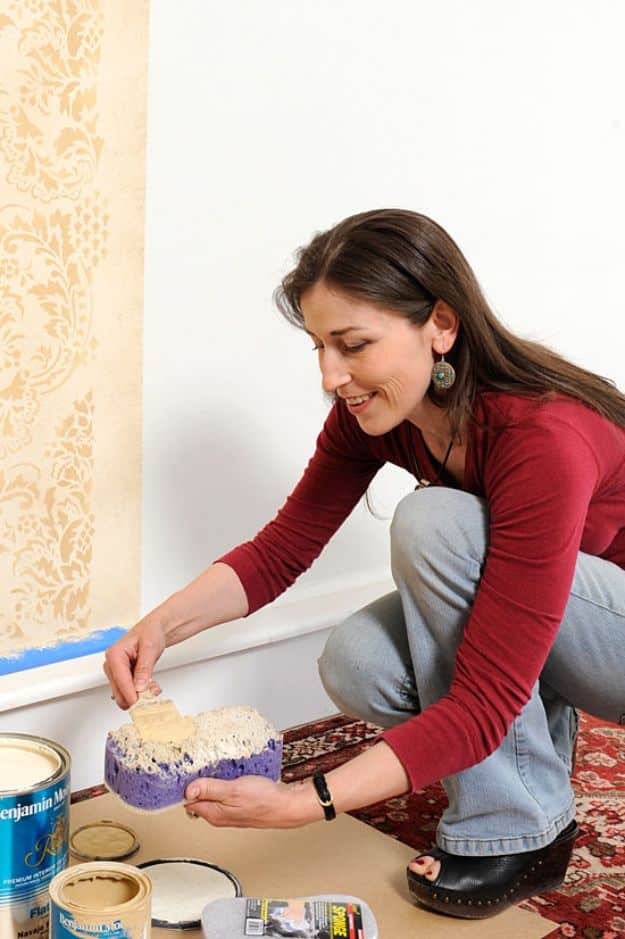 Looking for the easiest and least expensive way to create a faux finish? Look no more because Cutting Edge Stencils got you covered with a full tutorial on sponging your way to a great faux wall finish. It's the perfect project for DIY decorators. The completed look reminds me of aged parchment. It looks so cool, I can't wait to give it a try.
9. Ice Palace Wall Finish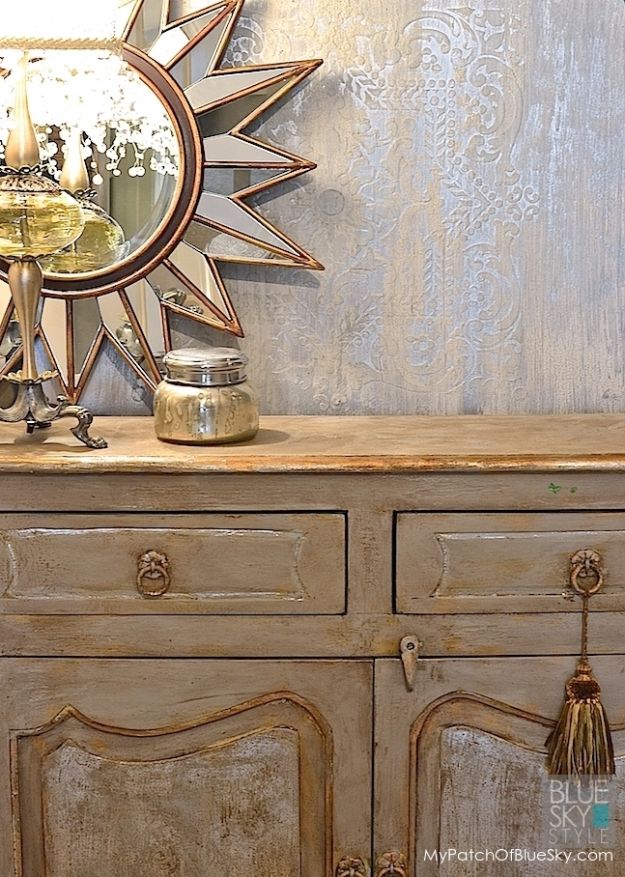 This is an awesome technique to create for your walls. I love the fact that the finish is soft but at the same time, heavily textured. I think this would perfectly match your rustic pieces of furniture around the house. Simply a gorgeous treatment to a focal wall.
10. Painting A Wall To Look Like Concrete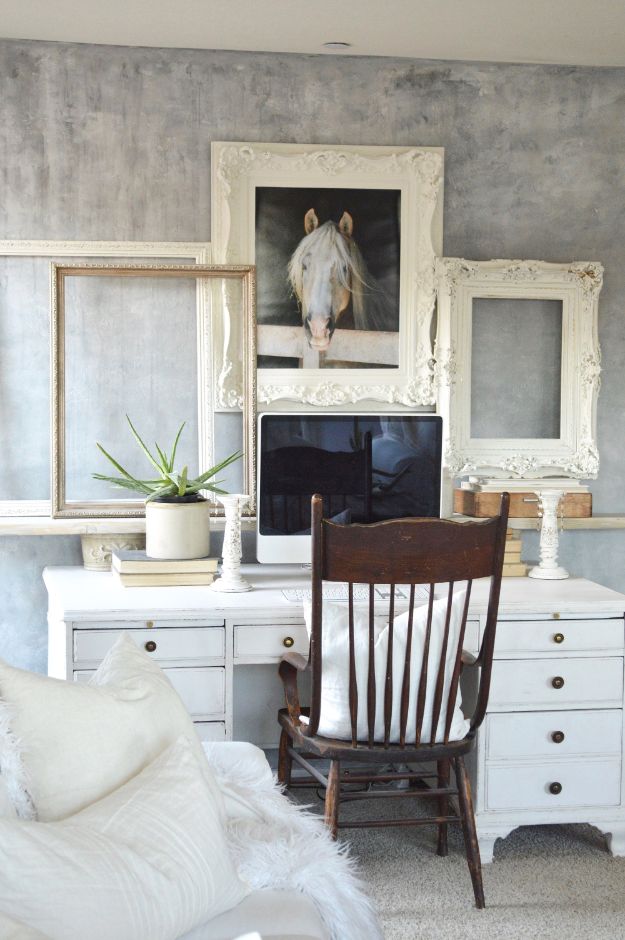 I always wanted to have one of my walls to appear looking like concrete. Loving the way it turned out! It looks gorgeous and isn't too hard. The complete and easy to follow tutorial from My Vintage Porch will give you so much inspiration to undertake this project on your own.
11. Faux Exposed Brick Wall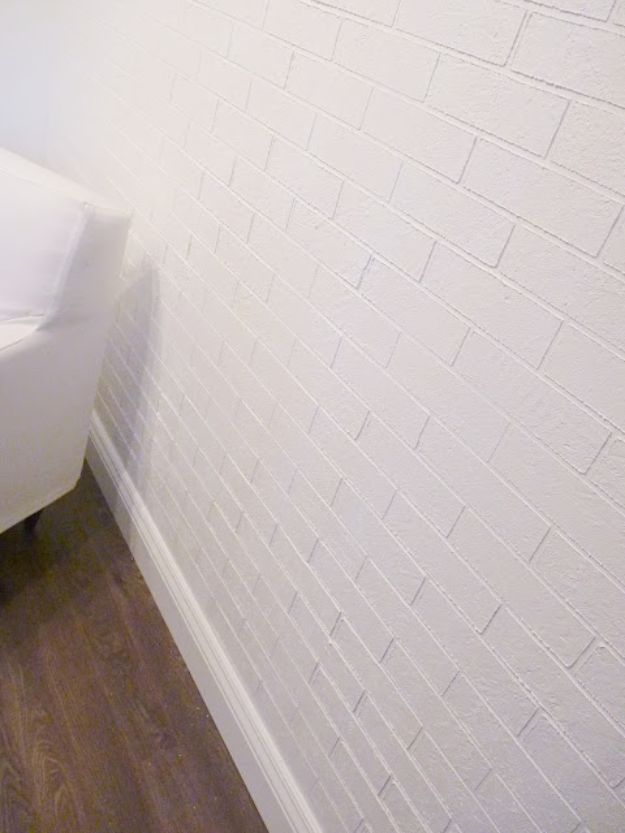 13. Faux Finish with Plastic Wrap

14. Paint Faux Grasscloth the Easy Way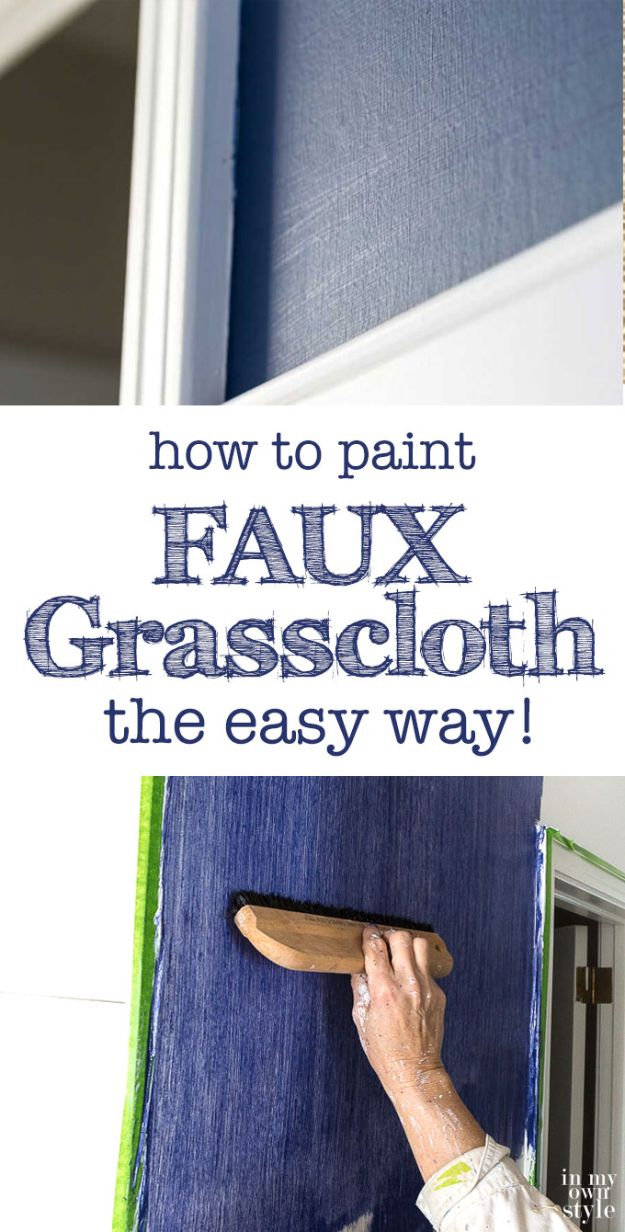 15. Paint Faux Brick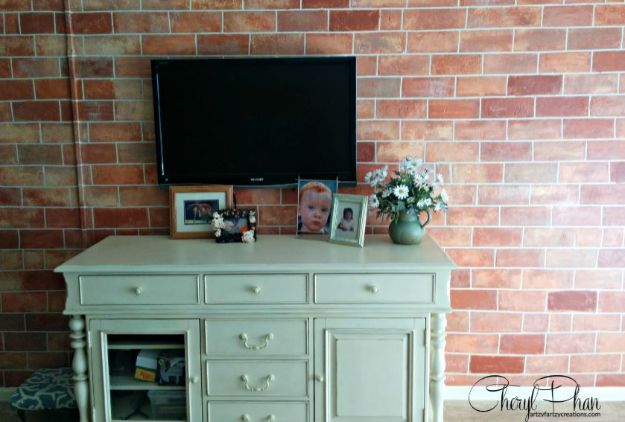 16. Paint a Chevron Pattern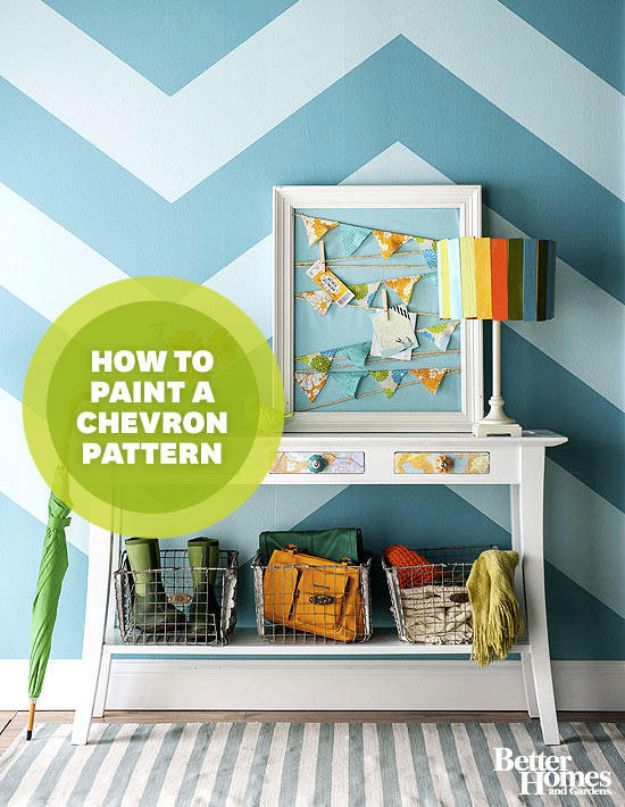 17. Venetian Plaster Wall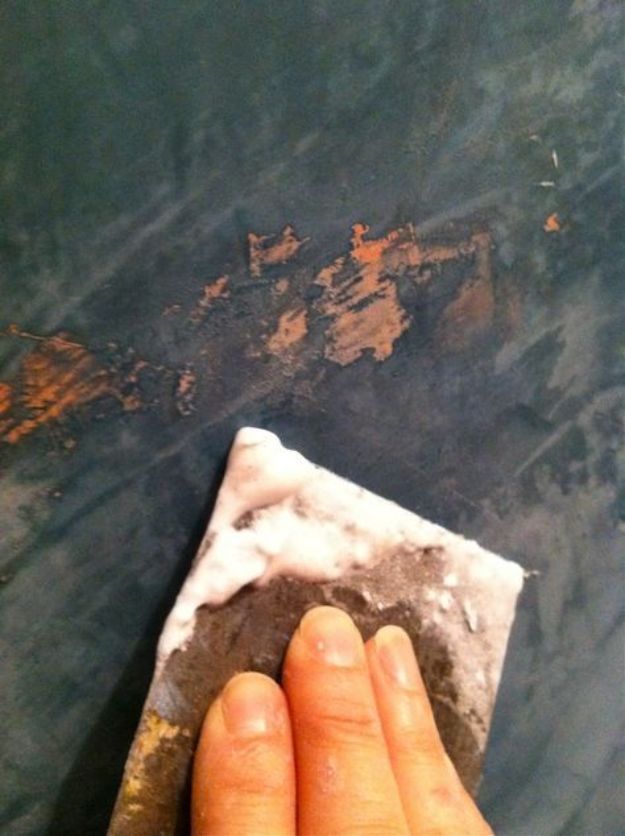 18. German Smear Faux Brick Wall

19. Make Drywall Look Like Stone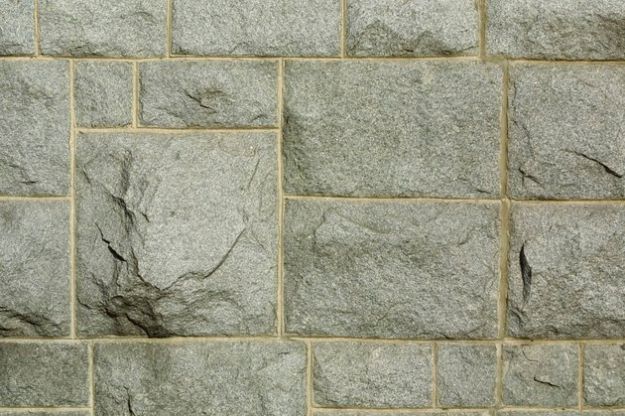 20. Paint Faux Finish Ceilings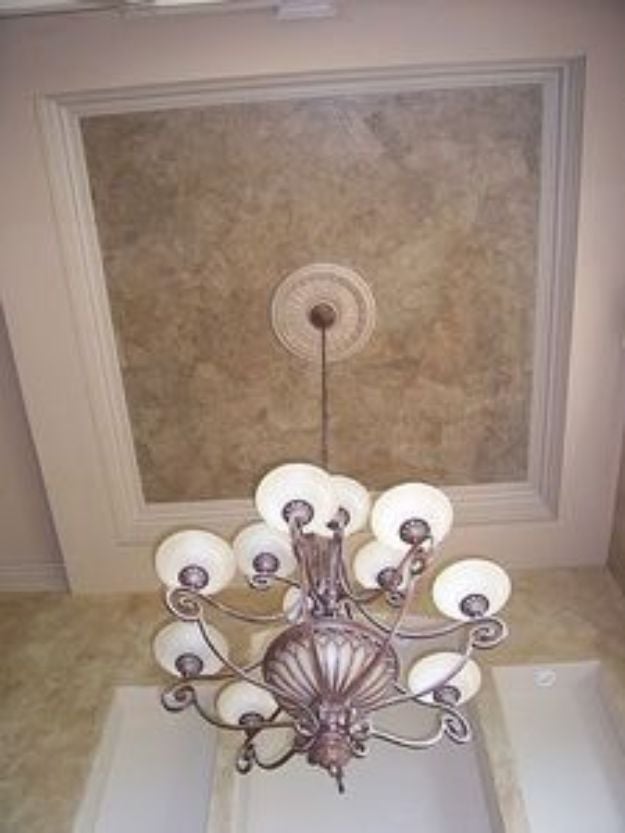 21. Painted Birch Forest Feature Wall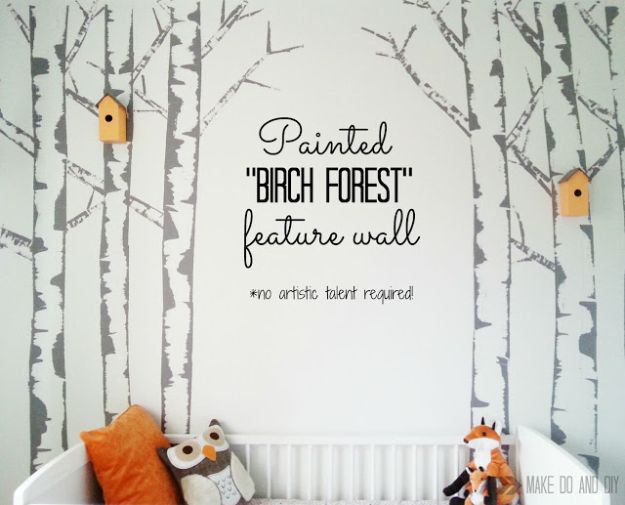 22. DIY Faux Denim Feature Wall Using Fusion Mineral Paint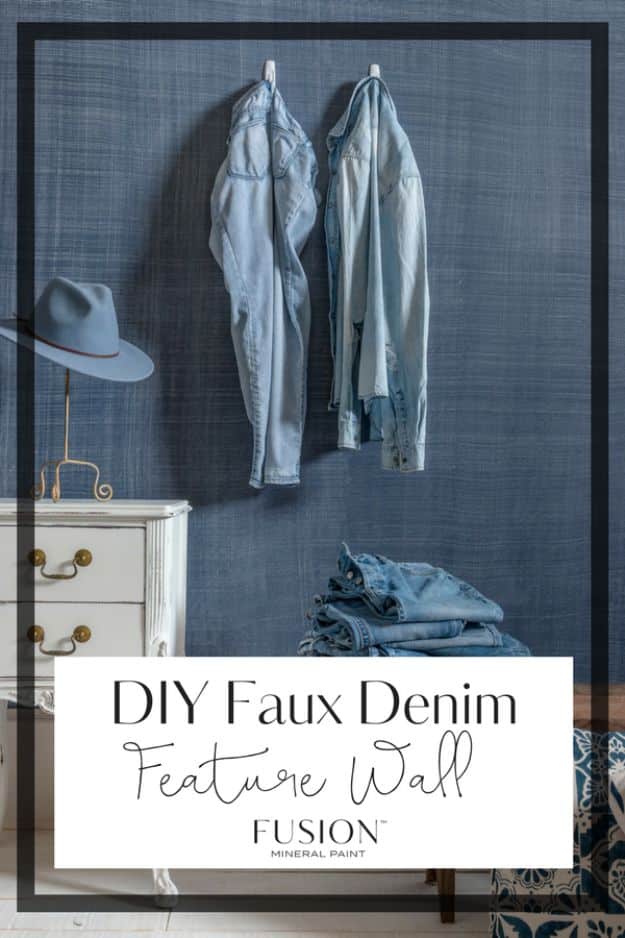 23. Faux Finish Art Wall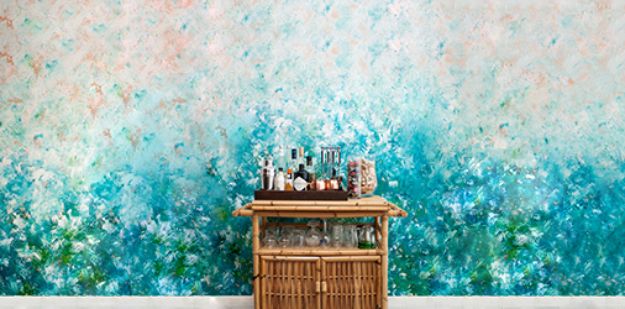 24. Faux Finishing a Wall Using a Plastic Bag Roller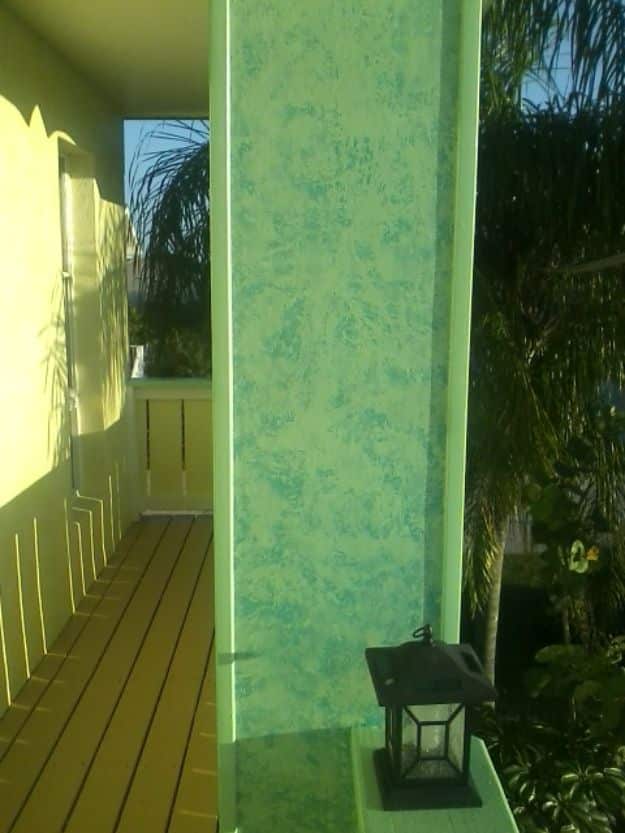 25. Cheesecloth Technique for Faux Finish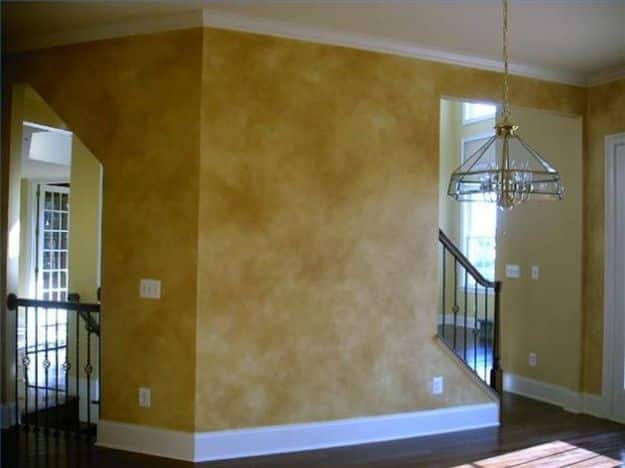 26. Painted Argyle Wall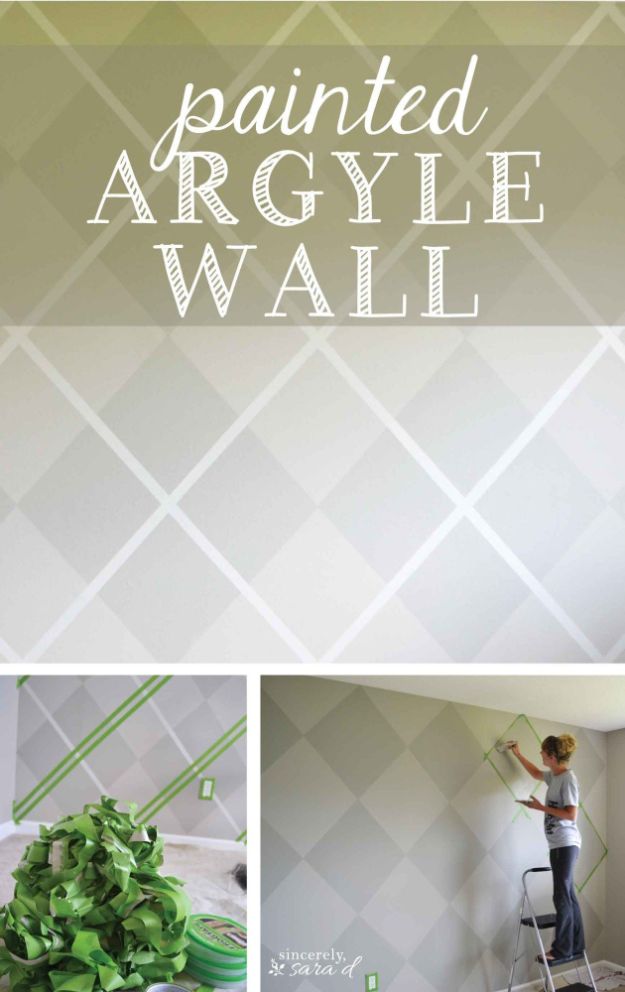 27. Fake a Barn Wood Effect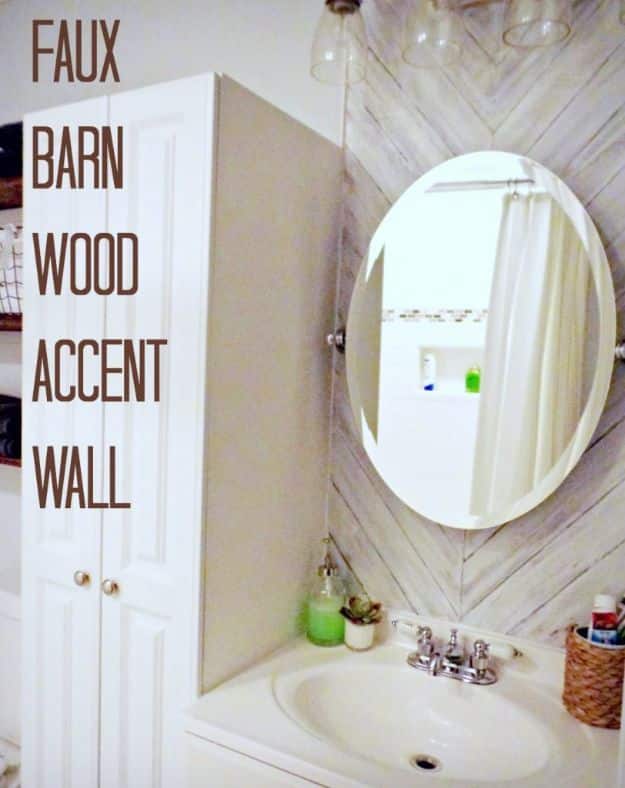 28. DIY Faux Marble Walls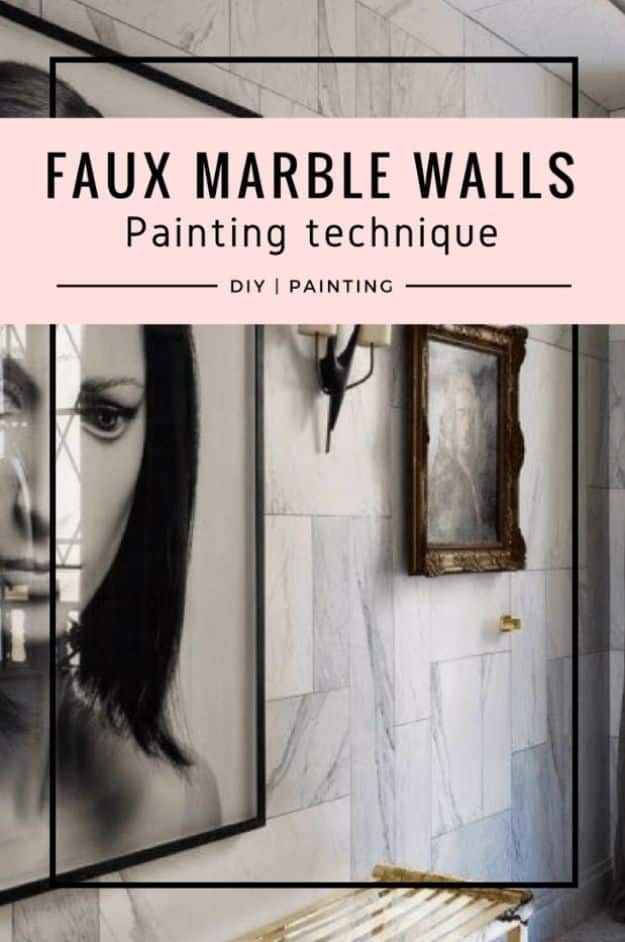 29. Faux Grasscloth Painted Walls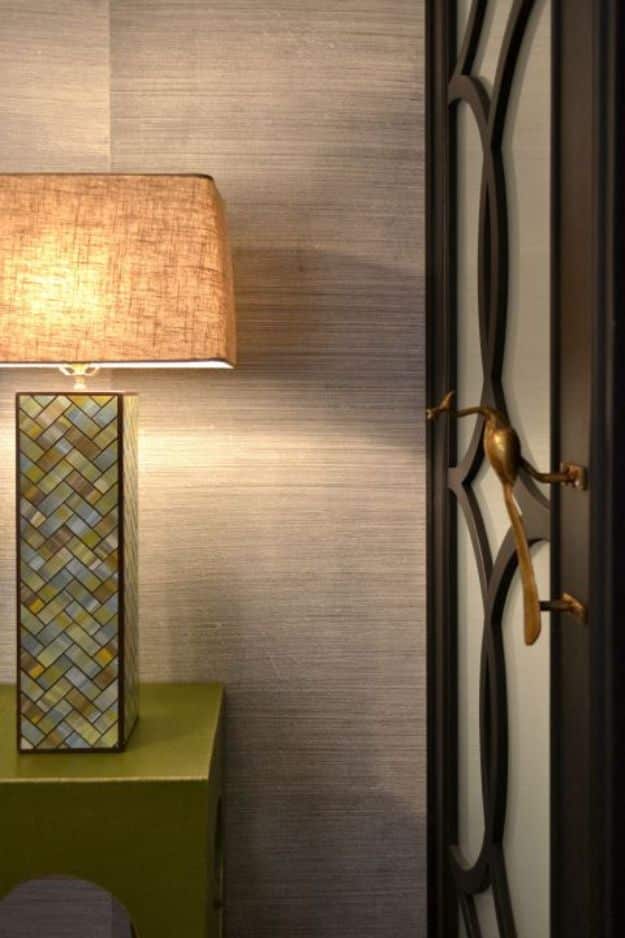 30. Sponge Paint a Wall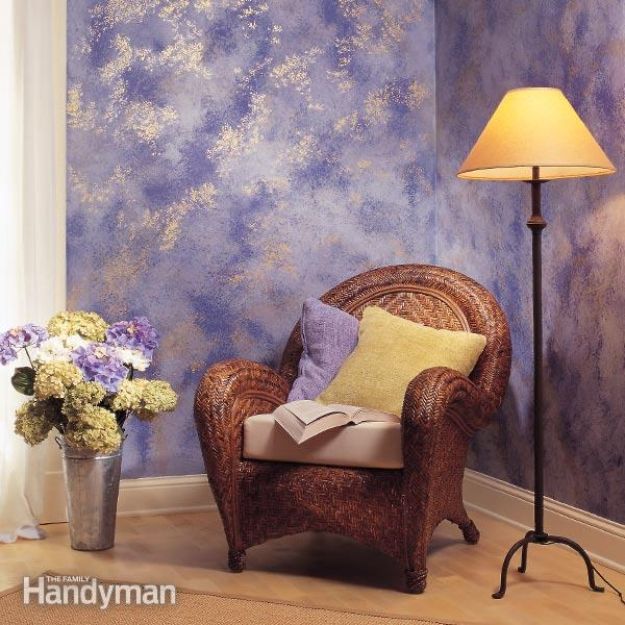 31. Orange and Wood Ombre 3D Cube Wall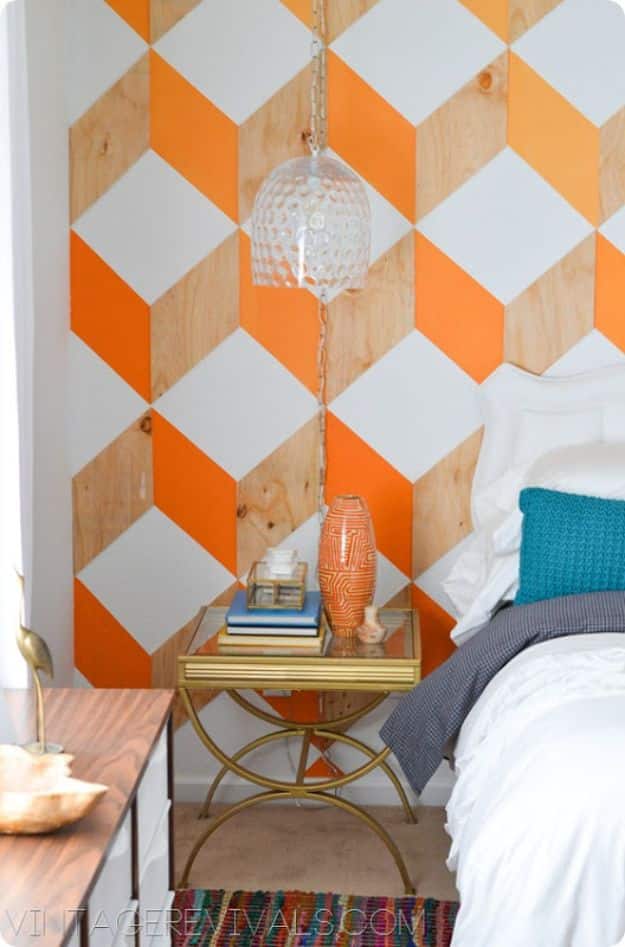 32. Faux Brick World Map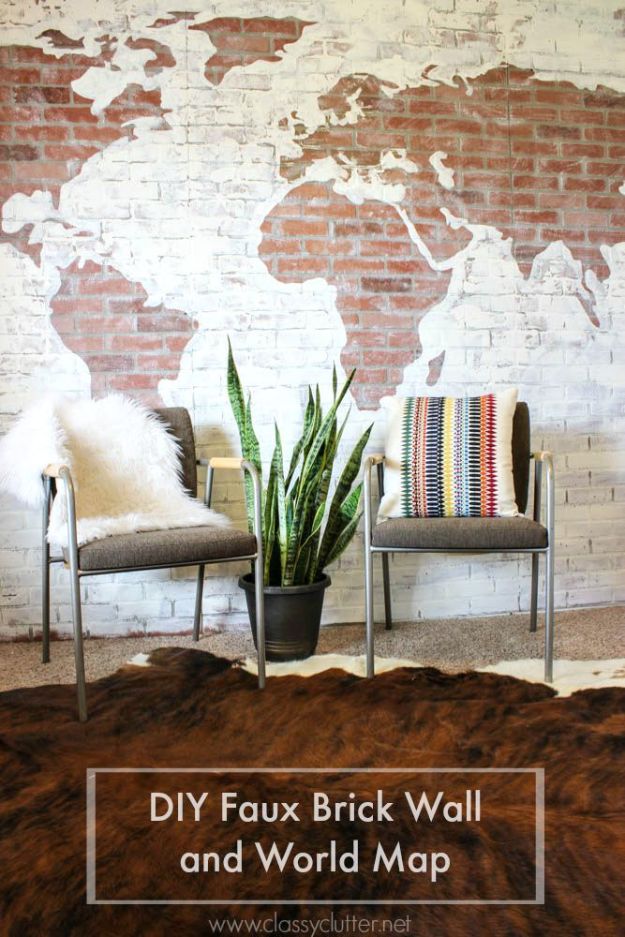 33. Paint New Walls to Look Old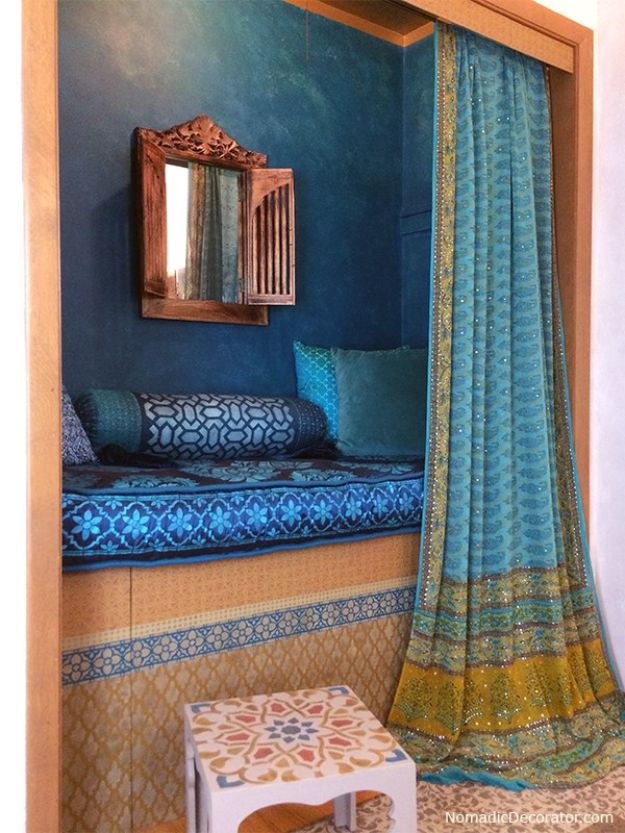 34. DIY A White Faux Brick Wall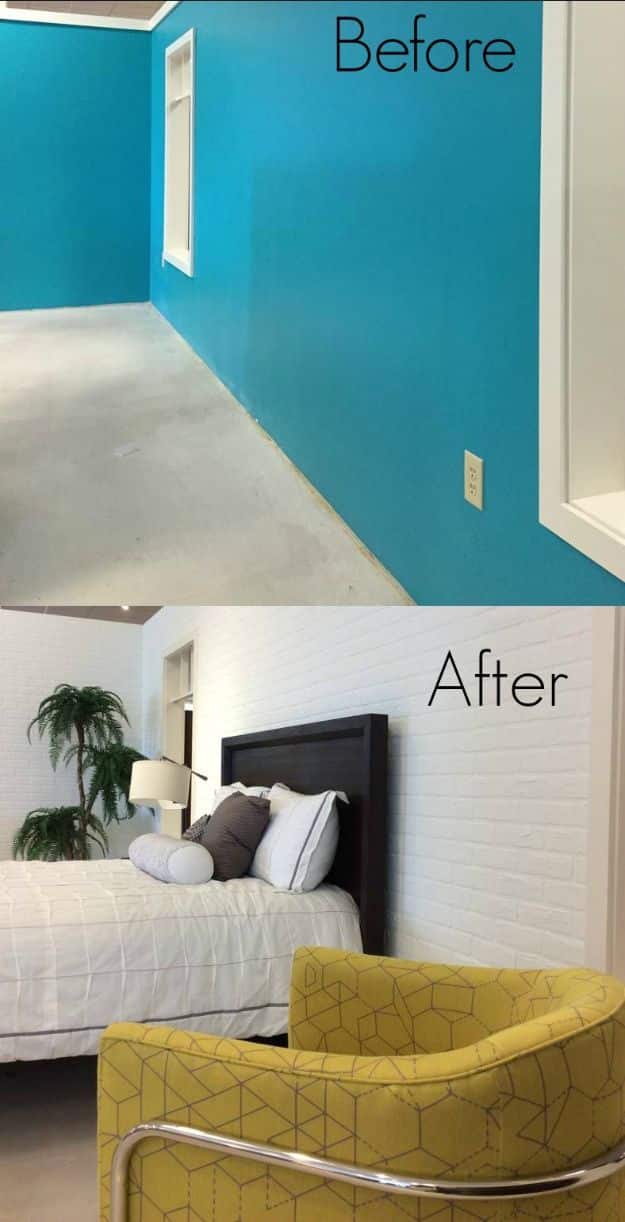 35. DIY Sharpie Shiplap