I love cocktail and party time all year round and I especially love cocktail and party time during the holidays! I am planning a little pre-Christmas get-together now that Thanksgiving is over and I was really kind of stuck trying to decide what drinks to serve. I had red and white wine for the wine-loving guests and some basic mixers for high ball drinks, but I wanted something unique that I could also use as a centerpiece for the bar area and my best friend sent me this wonderfully inventive fruit cocktail recipe called the Extreme Vodka Watermelon by her favorite Youtuber, The Tipsy Bartender. I immediately fell in love with this awesome cocktail idea and knew I had to make it. I first went to the local HEB Grocery Store and got the biggest watermelon I could find. Then I brought it home, plopped it on the counter and started drawing circles on the outside of the melon , tracing the shape of a cap, then I used a knife to cut the openings, holes just large enough to fit the top of the liquor bottles I was about to place inside it.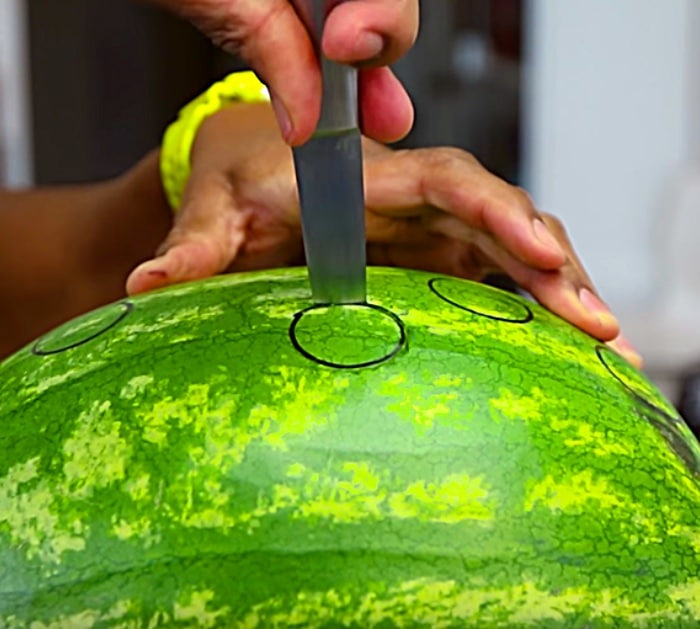 Then I got each one of my liquor bottles an stuck them in the watermelon. I used Vodka, Tequila, Rum, Peach Schnapps, Triple Sec, and Gin. Note this recipe can involve any liquor you want, such as all Tequila for instance or perhaps Tequila, Orange Juice, and Grenadine to make your own version of A Watermelon Tequila Sunrise, the possibilities are endless here. When I got all the bottles into the watermelon I left it to sit overnight to absorb as much alcohol as possible.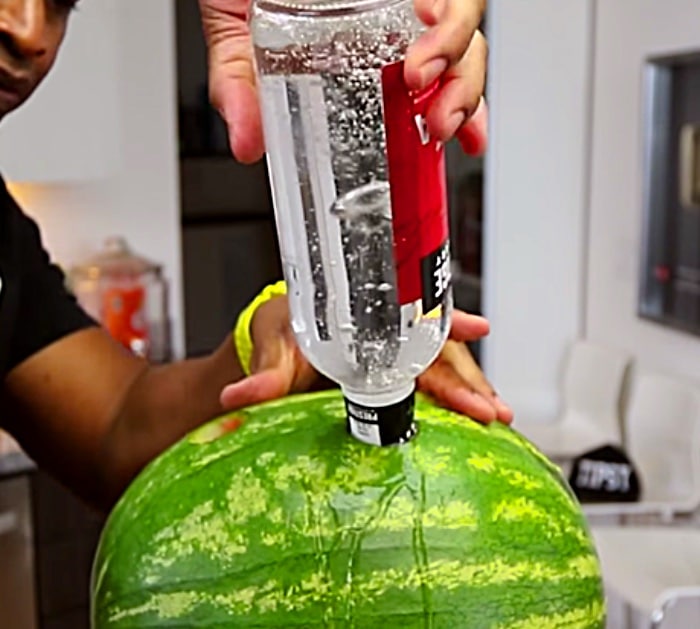 Then you just cut and enjoy it, your guests are going to go crazy over this!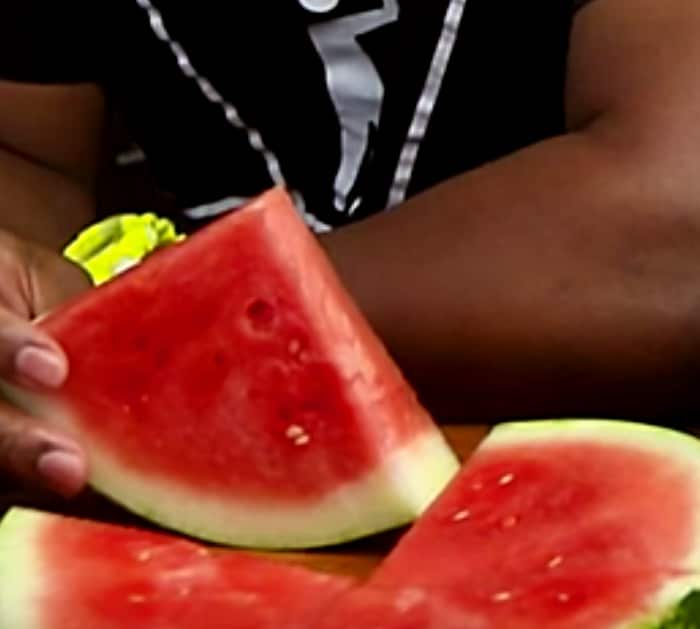 Party Vodka Watermelon