I've always wanted to try Woolworth's famous classic cheesecake and find out if it's as incredibly delicious as they say. So when I found this recipe by SugarApron on YouTube, I immediately went to the nearest grocery store to get all the ingredients that I will be needing, and I tried making it at home. I am so glad about the result as it did not disappoint because it was so good that I just couldn't stop eating.
Ingredients:
1 (3-ounce) box of lemon Jell-0
1 cup of boiling water
1 box of graham cracker crumbs, or more as desired, divided
1 stick of melted butter
1 (8-ounce) block of cream cheese
1 cup of granulated sugar
5 tbsp of lemon juice
1 can of evaporated milk, well chilled, or 1½ cups of heavy whipping cream
Directions:
Step 1
In a bowl, add the Jell-O powder, then pour the boiling water, and stir them together until the powder has dissolved. Allow it to cool down until it has slightly thickened. In a separate bowl, add ¾ of the graham cracker crumbs along with the melted butter, then mix them together until incorporated, and pour it at the bottom of a greased 9×13-inch baking dish. Spread the cracker crumb mixture evenly, then press it down nicely, and let it chill in the fridge until needed and set.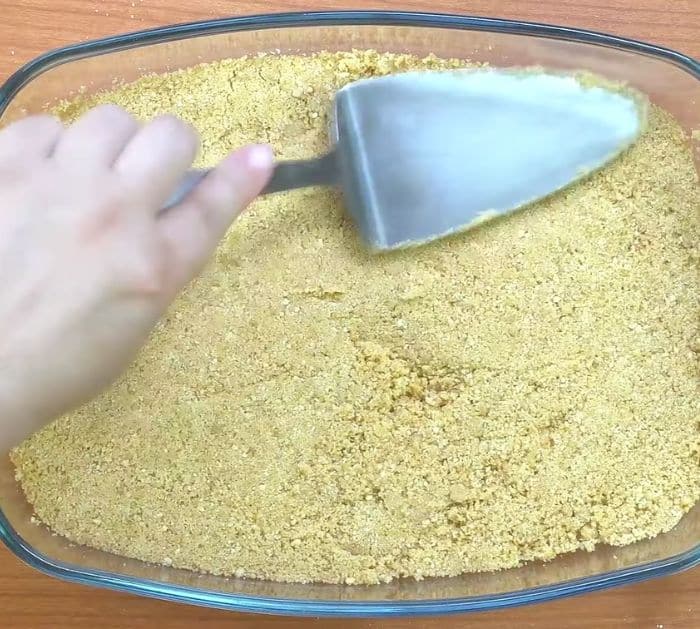 Step 2
Beat the evaporated milk or heavy cream in a bowl until fluffy, then in a separate bowl, beat together the cream cheese, sugar, and lemon juice until smooth and well combined. Add the prepared Jell-O to the cream cheese mixture, then give them a good mix until combined, and add the whipped milk or cream. Continue to mix them until incorporated, then transfer them on top of the chilled crust, and spread them evenly. Sprinkle the remaining cracker crumbs all over the top, then put it back in the refrigerator making sure it's covered, and allow it to chill for at least 2 hours or up to overnight. Serve and enjoy!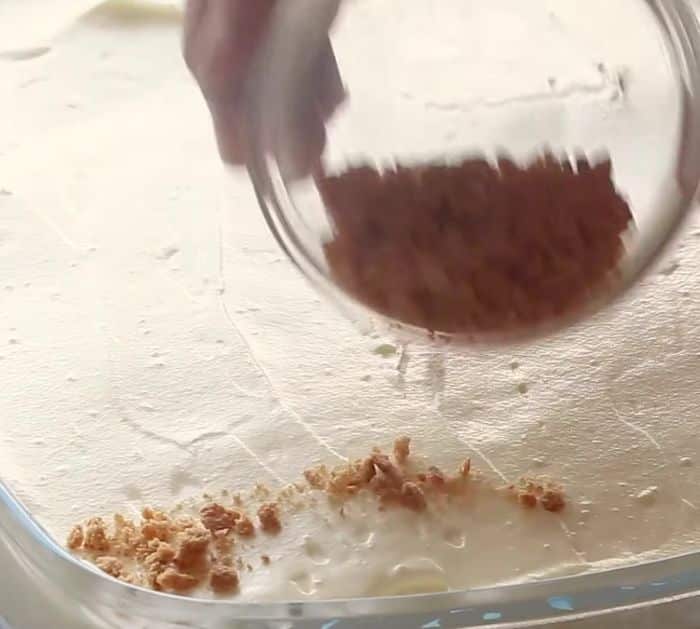 *All image credit belongs to SugarApron via YouTube. Follow and subscribe to her channel for more!
Easy 10-Minute Woolworth Copycat Cheesecake Recipe