Can't decide what to bake for your family? Try this soft and fluffy bread filled with lots of raisins! You only need a few simple ingredients to make this bread and it's not that complicated to prepare, too. Simply follow the instructions down below and watch this video tutorial by Savor Easy on YouTube as well.
Ingredients:
1 cup of milk, at room temperature
1 egg
2¼ tsp of instant yeast
¼ cup of sugar
3¼ cups of all-purpose flour
1 tsp of salt
¼ cup of softened butter
1 cup of raisin, for the dough and ½ cup more, for the filling
Eggwash: 1 egg yolk + 1 tbsp of milk
Directions:
Step 1
In a mixing bowl, add the milk, egg, instant yeast, and sugar, then whisk them all together until well combined and uniform. Add the all-purpose flour and salt, then fold them together until well combined and it becomes a dough, cover, and let it rest for about 10 to 20 minutes or until it doubles in size. Once done resting, add the butter, and incorporate it into the dough using your hand, then transfer the dough to a lightly floured counter, and knead until smooth and elastic. Form the dough into a ball, then place it inside an oiled bowl, cover it, and let it rest for about an hour or until it doubles in size.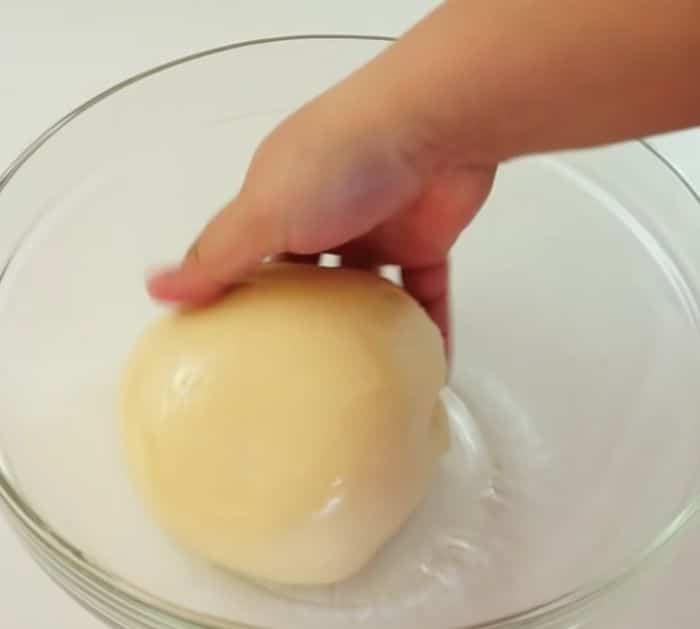 Step 2
Degas the dough, then open it up until it becomes a rough square shape, add raisins all over the top, and roll. Knead the dough until the raisins are incorporated and smoothen into a ball, then divide the dough into 3 pieces, and flatten each with a rolling pin. Fill each dough with more raisins, then roll, pinch the seams to seal, and roll it until it becomes long enough. Braid the 3 doughs together, then pinch the ends to seal, and fold both ends underneath until the edges meet at the center. Line a loaf pan with parchment paper, then place the dough inside, and cover for about 30 to 45 minutes until it doubles in size. Brush the top with egg wash, then let it bake in a preheated oven at 180°C or 356°F for about 30 to 35 minutes, let it cool down a bit before unmolding and removing the paper. Slice the bread, then serve, and enjoy!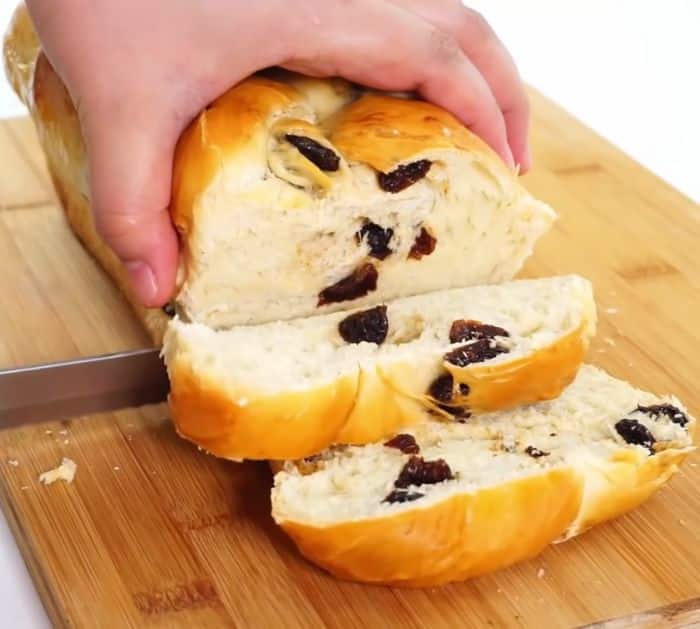 *All image credit belongs to Savor Easy via YouTube. Follow and subscribe to her channel for more!
Soft And Fluffy Raisin Bread Recipe