I have always loved eating tiramisu for dessert and even for snack time, but I have never tried this dip version by jill koopman on YouTube before, and it was really good as expected! I tried making it and it was super simple and easy that I can probably make it with my eyes closed the next time, and I also loved the idea of incorporating some coffee liqueur in it because it definitely kicked up the flavor. This is definitely a must-try, you won't regret this for sure, plus, you can also serve this to your guests, trust me, they'll love it.
Ingredients:
3 ounces of bittersweet chocolate chips
1½ cups of heavy cream
¼ cup of Kahlua
8 ounces of mascarpone
½ cup of powdered sugar
½ tsp of espresso powder
½ tsp of vanilla
Cocoa powder, for dusting
Ladyfingers or other biscuits, for dipping
Directions:
Step 1
In a saucepan, add ¼ cup of heavy cream and Kahlua, then place the saucepan on a stove over medium heat, and let it cook for about 3 to 4 minutes. Add the chocolate chips to a large mixing bowl, then pour the hot cream mixture over them, and let them sit for about 5 minutes to melt the chocolate chips. After a few minutes, stir them all together until well combined and smooth, then set it aside, and in a separate bowl, add the mascarpone, powdered sugar, espresso powder, vanilla, and salt. Using an electric hand mixer, beat them all together until smooth and creamy, then add ¼ cup of heavy cream, and continue to beat to combine.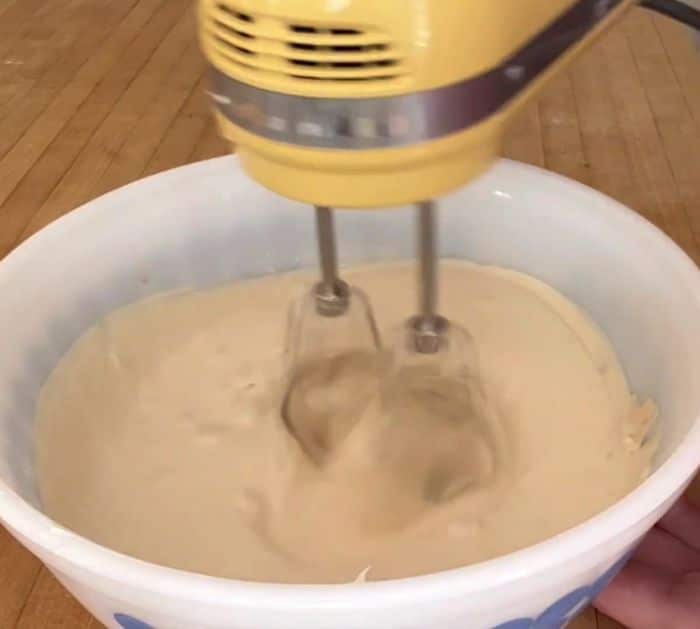 Step 2
Add the rest of the heavy cream, then beat them together for about 2 to 3 more minutes until incorporated and soft peaks start to form. In a large serving bowl, layer the chocolate mixture and cream mixture alternately then spread and swirl together, and smoothen the top. Sprinkle it all over with cocoa powder, then serve it along with your favorite biscuits, and enjoy! You can also transfer the dip into jars and store it in your fridge, then eat it anytime you want.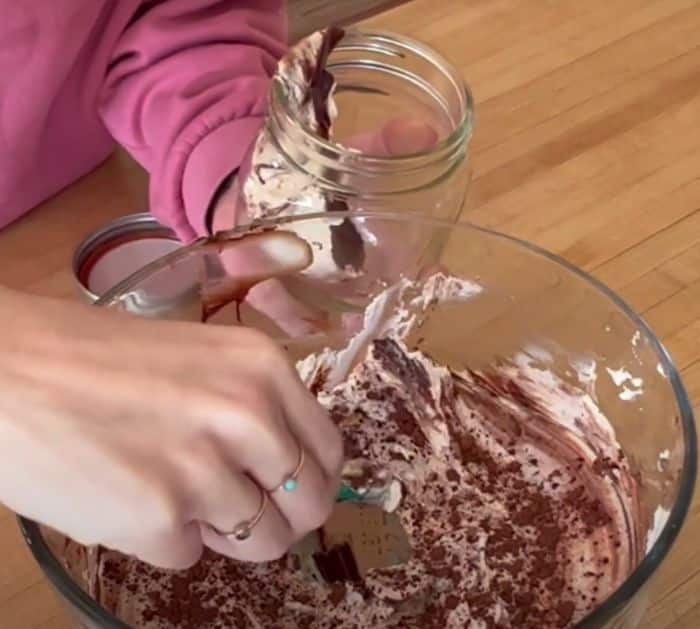 *All image credit belongs to jill koopman and EasyRecipe via YouTube. Follow and subscribe to her channel for more!
Easy & Delicious Tiramisu Dip Recipe