If you're looking for something that you can prepare in only a few minutes. Try this recipe by N'Oven – Cake & Cookies on YouTube for a quick, simple, and inexpensive dessert that is super yummy! Make and share this with your family, they'll surely love it. This tutorial is also very easy to follow and fail-proof, so you don't have to worry about messing it up. Read the full instructions below and watch the video tutorial as well, then share with us how you did. Enjoy cooking!
Ingredients:
1 cup of hot water
1 packet of jello powder, strawberry
1 cup of heavy or whipping cream
Oil
Directions:
Step 1
Pour in about a cup of hot water in a small mixing bowl, then add in the contents of a whole packet of strawberry-flavored jello powder, give it a good stir until it dissolves, then set aside and let it cool down for about 10 minutes. In a blender, pour in a cup of heavy cream or whipping cream, as well as the prepared jello mixture, then blend them together for about a minute until well combined and incorporated.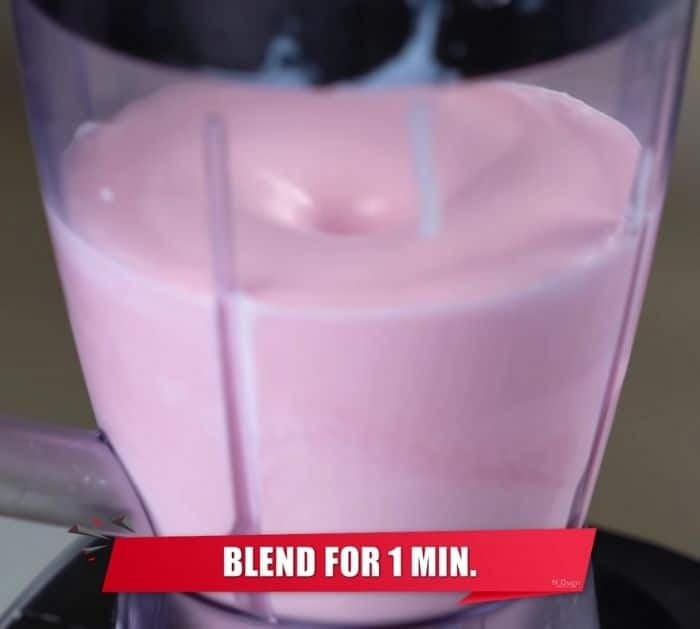 Step 2
Prepare a 6-inch baking dish, cake pan, or mold, then grease the bottom and the sides with oil, use tissue paper to remove excess oil. Pour in the jello and cream mixture onto the mold, then spread it evenly, and smoothen out the top. Put it in the refrigerator and leave it for at least two hours or more before serving.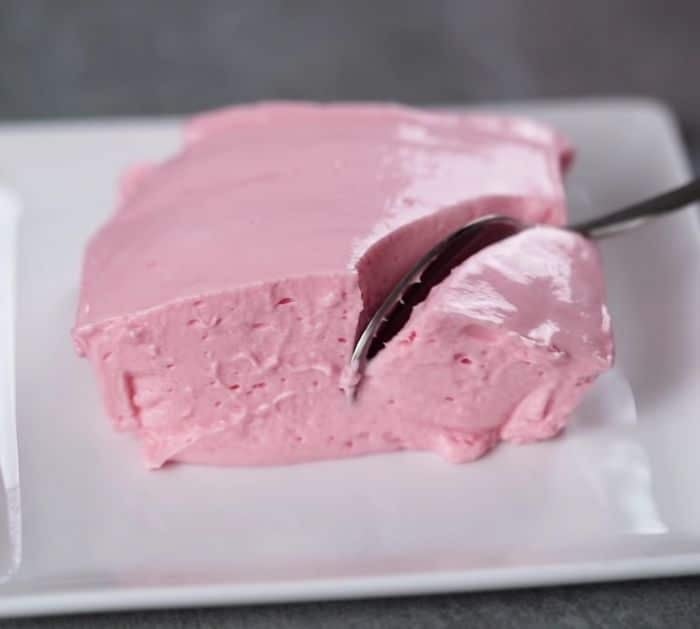 *Thanks to N'Oven – Cake & Cookies via YouTube for all the mouthwatering images used here. If you loved this dessert recipe, then you'll surely love her other video tutorials too, so give her channel a visit and subscribe!
3-Ingredient Strawberry Jello Dessert Recipe