I always thought that brownies are difficult to prepare and you can't bake them if you don't have an oven, but that changed when I saw this video tutorial by N'Oven – Cake & Cookies on YouTube because surprisingly, you can make brownies on a stovetop! I tried it immediately and it was so good, the flavor of coffee and chocolate go so well together, this brownie is exactly what I need for snack time to lift my mood. You should try it too, you'll love it for sure.
Ingredients:
¼ cup of butter
½ cup of chocolate chips
1 tbsp of coffee powder
½ cup of powder sugar
2 tbsp of warm water
1 cup of flour
1 tsp of baking powder
¼ tsp of baking soda
2 tbsp of powdered milk
½ cup of milk
Chopped walnuts
Directions:
Step 1
Boil some water in a small saucepan, then turn off the heat, and place a larger bowl over the saucepan. Place the butter in the bowl, then let it melt, and add the chocolate chips. Stir them together until melted and well combined, then set them aside. In a separate bowl, add the coffee powder, powdered sugar, and warm water, then whisk them all together until smooth and foamy, add the melted chocolate, and continue to whisk until well combined.
Step 2
Sift over the flour, baking powder, and baking soda, then whisk them together until combined before sifting over the powdered milk, and then continue to whisk until incorporated. Pour the milk, then whisk them together until smooth, and pour it into 7-inch square cake pan with the bottom lined with parchment paper. Spread the batter evenly, then tap it a few times on the counter to release any air bubbles, and place it on top of a steaming rack inside a deep pan that has been preheated for about 5 to 7 minutes.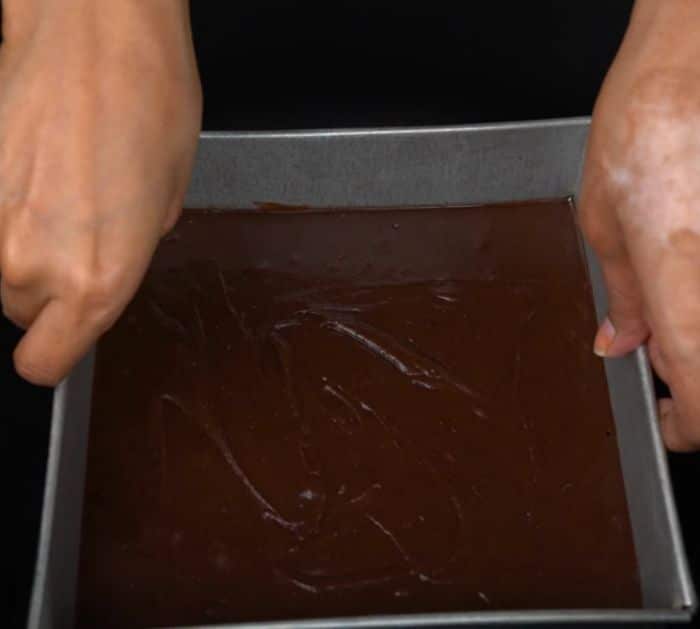 Step 3
After placing the brownie batter inside, allow it to cook over medium low heat for about 3o to 35 minutes, or bake it in a preheated oven at 180° for about 3o to 35 minutes. Once done baking, allow it to cool down for about 20 minutes, then scraped the sides nicely, and flip over to unmold. Gently flip it over once more, then pour some melted chocolate all over the top spreading it evenly, and sprinkle some chopped walnuts. Slice the brownie, then serve, and enjoy!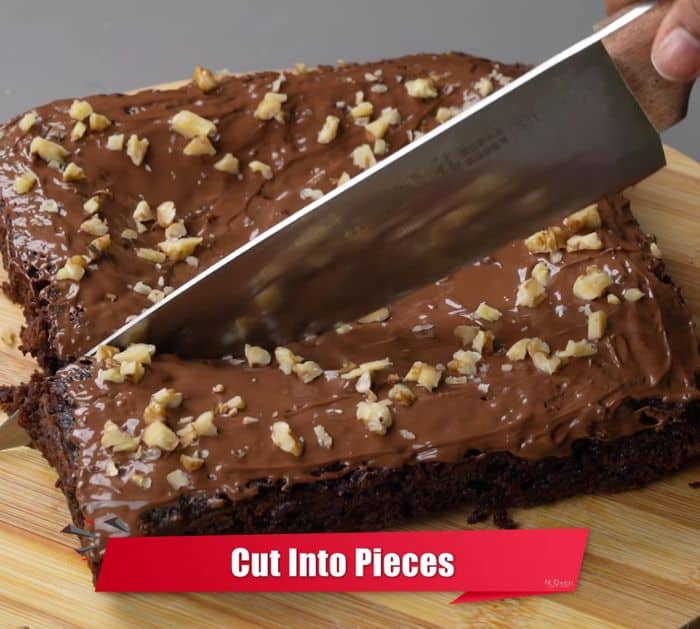 *All image credit belongs to N'Oven – Cake & Cookies via YouTube. Follow and subscribe to her channel for more!
Easy Stovetop Coffee Walnut Brownie Recipe