This homemade brownie by N'Oven – Cake & Cookies on YouTube is seriously one of the best recipes I have ever discovered. It's so simple to make and can be ready in as fast as 30 minutes, plus, it only requires a few simple ingredients that you can easily find from the nearest store, if not, already available in your kitchen. But, the best part is the fact that you don't even need an oven to bake these brownies because you can cook them on your stovetop.
Ingredients:
½ cup of dark chocolate
¼ cup of butter
2 eggs
¾ cup of flour
¾ cup of powdered sugar
2 tbsp of cocoa powder
¼ tsp of baking powder
1 tsp of vanilla extract
Topping
Melted chocolate
Chocolate chips
Directions:
Step 1
Boil some water in a saucepan, then place a larger bowl on top of it, and add the chopped chocolate and butter. Stir them together until melted and smooth, then remove the bowl from the pan, and add the eggs one at a time while whisking continuously. Sift over the flour, powdered sugar, cocoa powder, and baking powder, then fold and mix them until incorporated and fully combined, add the milk and vanilla extract, and continue to fold until combined. Grease a 6-inch baking dish with butter, oil, or nonstick cooking spray, then line it with parchment paper, and pour the batter spreading it evenly.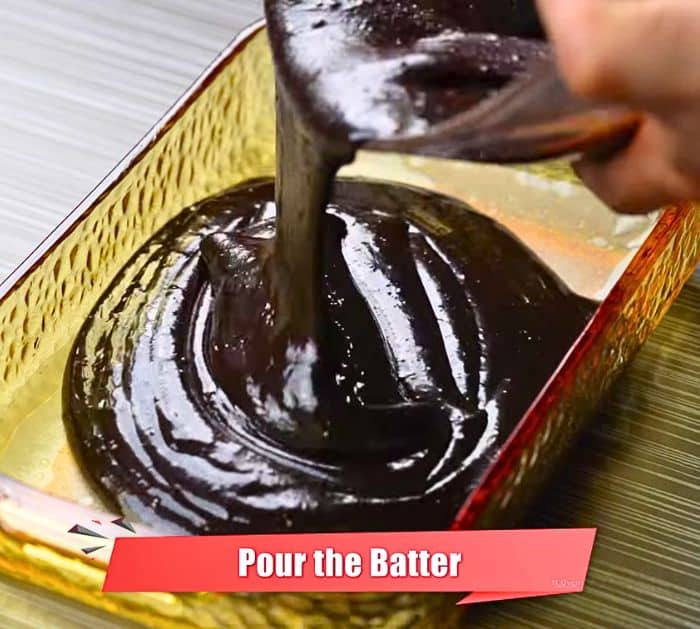 Step 2
Gently tap the dish on the counter to remove any trapped air and set it aside. Place a wire steaming rack on a large pot, then place the pot on a stove over low-medium heat, and preheat it for about 7 to 8 minutes. Place the baking dish inside the pot, then allow it to cook for about 30 to 35 minutes, and once done baking, let it cool down. Melt some chocolate, then pour it all over the top, and sprinkle some chocolate chips. Serve and enjoy!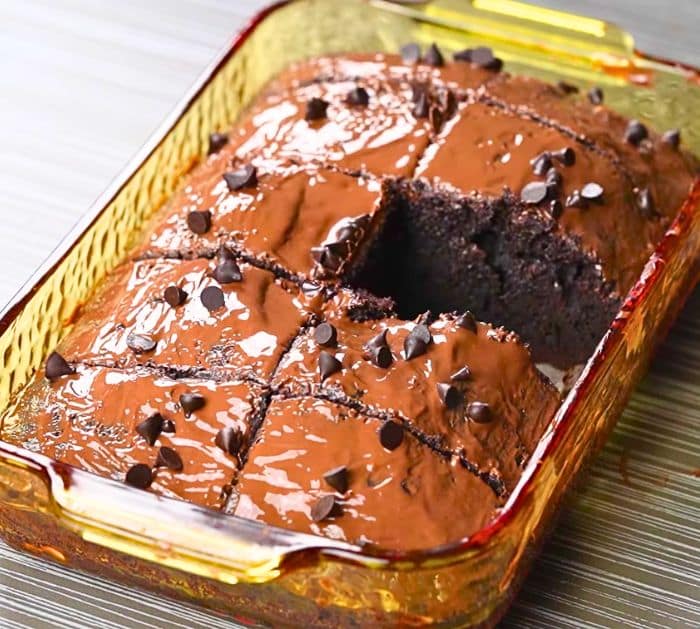 *These amazing images are all credited to N'Oven – Cake & Cookies via YouTube. Check her other content and follow for more!
Easy Stovetop Chocolate Brownie Recipe