This cute quilt block idea by Carol Thelen on YouTube is definitely worth a try for all seamstresses and quilters out there. You can make this block using leftover jelly roll strips or use your pile of fabric scraps instead. The steps are super easy to follow and you can finish a block within just a few minutes, if you want to learn how, then proceed to read the written instructions down below, and while you're at it watch the video tutorial as well.
Materials:
Low-volume print background fabric
Accent fabric
Marking pen, pencil, or chalk
Ruler
Scissors or rotary cutter and a cutting mat
Needle and thread
Iron, for pressing
Sewing machine
Directions:
Step 1
Download and print the pattern, then pick the fabric you want to use, and cut them to size. Get an accent triangle and background triangle, then lay them together with their right sides facing and edges lined up, and stitch them together with ¼ inch seam allowance. Press the seams open, then continue to piece the remaining triangles for a total of 4 half-square triangles.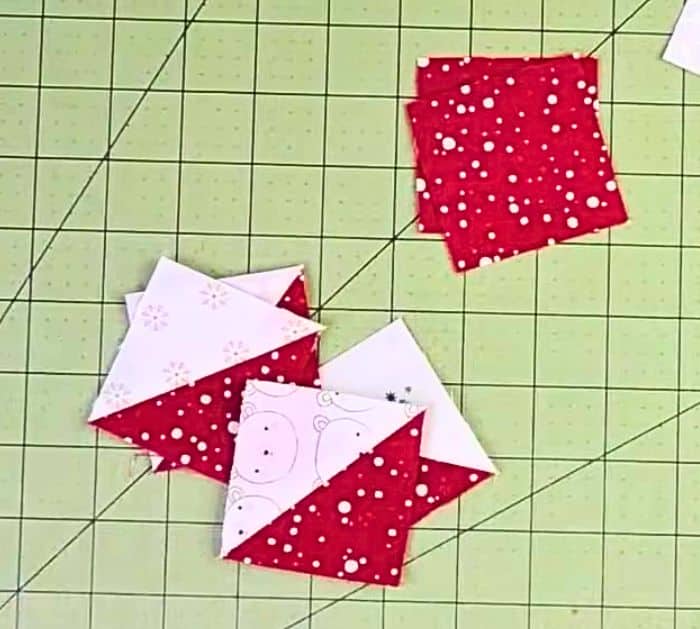 Step 2
Lay the units together making sure to refer to the diagram, then stitch them together per row, and press the seams open as you go. Stitch the rows to each other, then make sure to press the seams open, and proceed to make more blocks using different sets of accent fabrics that you want. Lay the blocks together right next to each other or place them offset, then piece them together, and finish your quilt however you want.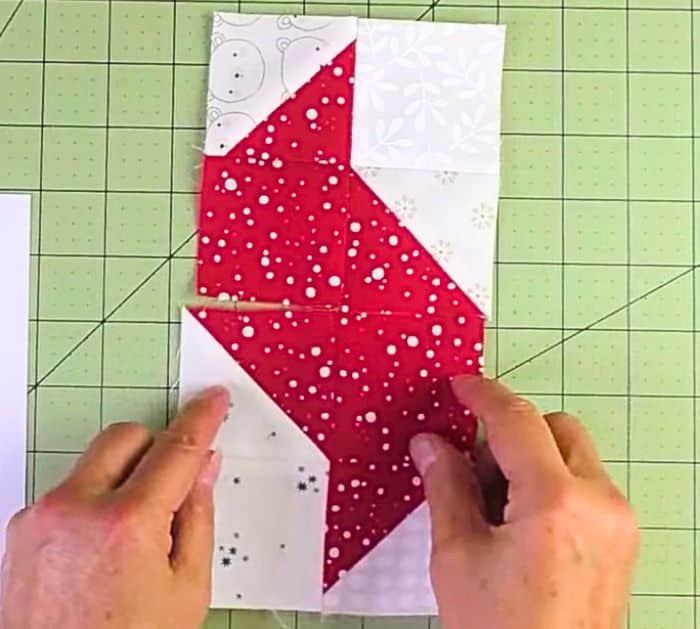 *Thanks to Carol Thelen via YouTube for all the images used here. If you love this quilt, then you'll surely love her other videos too, so give her channel a visit and subscribe!
How to Make a Scrappy Squiggle Quilt Block