This recipe by Soul Food Cooking on YouTube is the perfect dish to serve to your family for lunch or dinner. It's very easy to prepare and you can make this all in one pan with ingredients that you might already have available in your kitchen. Learn how to make this with just a few simple steps by reading the written instructions down below and while you're at it watch the video tutorial as well.
Ingredients:
2 pounds of chicken
4 tbsp of all-purpose flour
3 tbsp of butter
4 cups of chicken broth
2 stalks of celery
2 cloves of garlic
1 tsp of cajun seasoning
1 tbsp of onion powder
2 tsp of salt
2 tsp of black pepper
1 tsp of thyme
Canola oil
Directions:
Step 1
Wash the chicken thoroughly and pat them dry, then add them to a large mixing bowl, and season them with salt, pepper, thyme, garlic powder, and onion powder. Give them a good mix until evenly coated, then place a Dutch oven or deep pan on a stove over medium heat, add some canola oil, and heat it up.
Step 2
Place the chicken in the pan, then cook them for about 4 minutes on each side or until evenly browned, remove them from the pan, and set them aside for later. Remove most of the oil from the pan leaving only about 1 tablespoon, then add the butter, and let it melt before adding the onion and celery.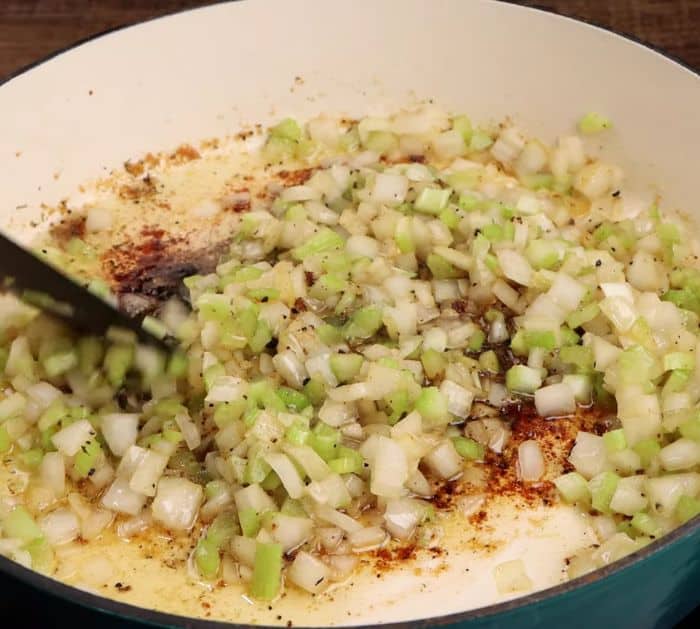 Step 3
Give them a good toss and saute for about 3 minutes, then add the garlic, and continue to saute them for another minute. Add in the flour, then stir together to incorporate, and cook them until it has reached a rich brown color. Pour in the chicken broth, then season them with cajun seasoning, and give them a good mix.
Step 4
Bring it to a light simmer, then put the chicken back into the pan, and reduce the heat to medium-low allowing the chicken to cook for about 1 hour. After 1 hour, remove the lid, then let it continue to simmer for about 15 more minutes, and then serve. Enjoy!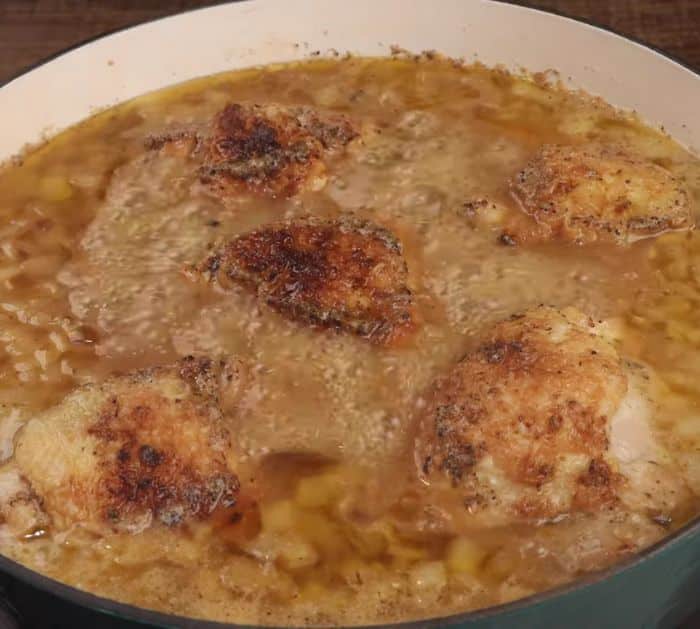 *All image credit belongs to Soul Food Cooking via YouTube. Follow and subscribe to her channel for more!
Easy Southern Stewed Chicken Recipe for Dinner