This delicious and comforting food recipe by Smokin' & Grillin with AB on YouTube is sure to make your Sunday family mealtime extra special. This classic Southern beans recipe is super simple to prepare and requires only about 5 ingredients that are easy to find or might already be available in your kitchen. You can also use leftover turkey in this dish if you want so that you can save money.
Ingredients:
1 pound of large dried lima beans
1 large smoked turkey leg or ham shank
8 to 9 cups of chicken stock or broth
Salt, to taste
Black pepper, to taste
Directions:
Step 1
Place the beans in a colander, then give them a good rinse with cold water, then put the drained beans in a large pot, and fill them with about 2 inches of water until covered. Place the pot on a stove over high heat, then bring it to a boil uncovered, and let the beans cook for about 5 minutes. Once done cooking the beans, remove them from the heat, and leave the beans to soak in the hot water for about an hour while preparing the turkey.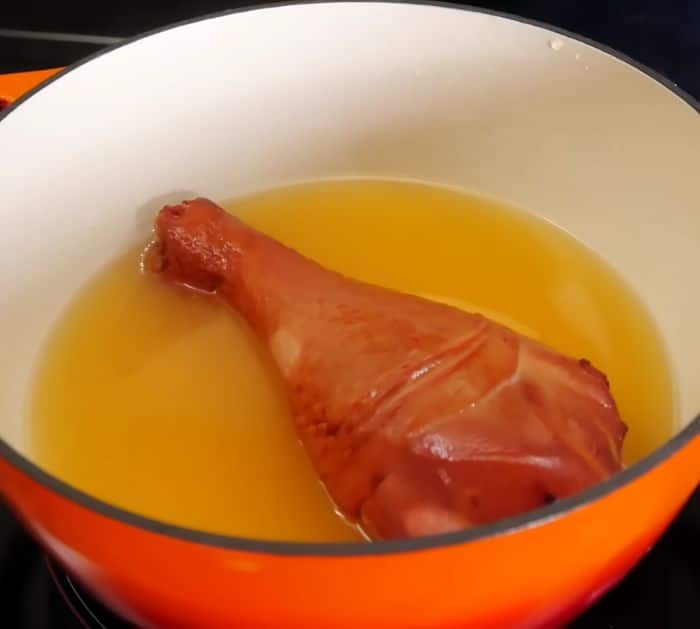 Step 2
Place a Dutch oven on a stove over medium heat, then add about 4 cups of broth or stock, then place the turkey, and let it boil while covered for about 30 minutes. After half an hour, add the remaining 4 cups of broth or stock, then continue boiling the turkey for 30 more minutes to soften, and then lower the heat setting to medium-low. At this point, drain the beans in a colander, then season the turkey with salt and black pepper to taste, and stir well before adding the beans. Cover the pot and let it simmer for about 1½ hours stirring every 20 to 25 minutes, then serve, and enjoy!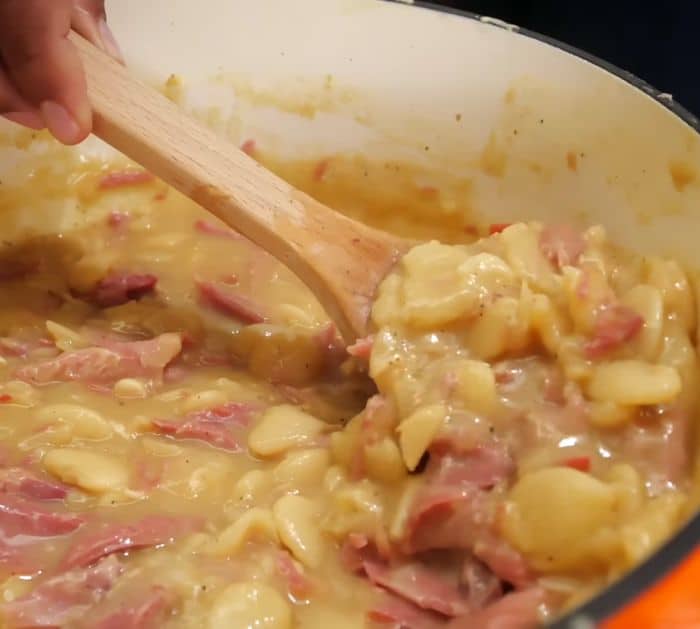 *These amazing images are all credited to Smokin' & Grillin with AB via YouTube. Check his other content and follow for more!
5-Ingredient Southern Lima Beans Recipe