I grew up eating boiled peanuts and I love them up until now, every chance I get or when I'm craving them, I would always cook some at home and share it with my family for a delicious snack time. They are pretty simple to make because all you have to do is boil them with some salt and most of the work is done when you start peeling them as you are about to eat them. Learn the full instructions with this video tutorial by Chef Buck on YouTube now!
Ingredients:
3 pounds of raw green peanuts
½ cup of salt
Optional
Bay leaves
Chili powder
Fresh garlic cloves or dried
Fresh chili peppers or dried
Hot sauce
Bouillon broth
Any seasoning you prefer
Directions: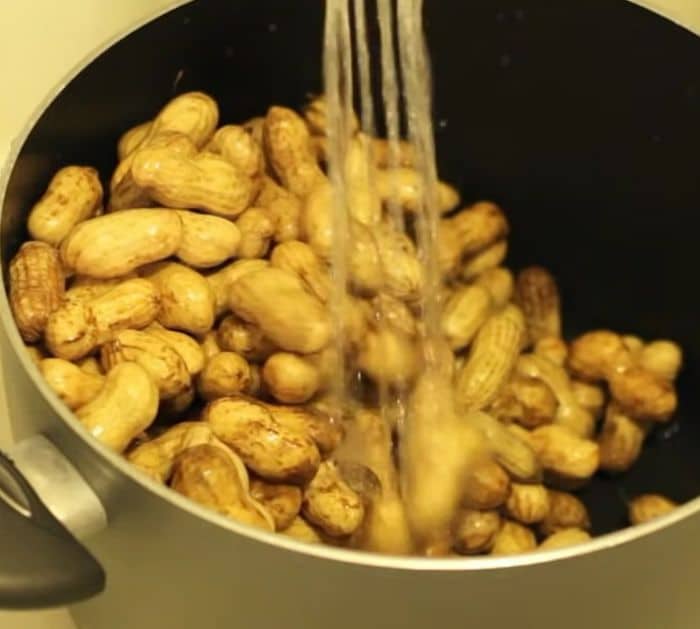 Wash and rinse the peanuts thoroughly as many times as needed until there is no more dirt left on the shells, then place the clean peanuts in a large pot, and fill it with lots of water until covered. Place it on a stove over high heat, then bring it to a boil, and reduce the heat to medium. Let the peanuts cook for 2 hours, then add more water as needed to keep them covered, and after 2 hours add the salt. At this point, you can also add in the garlic cloves, chili peppers, and ½ cup of chili powder along with any of your favorite seasonings if you like. But, if you want to use just salt, then stick to it, and skip the rest of the other seasonings. Cover the pot with the lid, then allow them to continue cooking over medium heat for about 30 minutes or until bubbling, and turn off the heat. Let the peanuts sit in the seasoned water for about 2 to 5 hours or until they reach the desired flavor, then serve, and enjoy!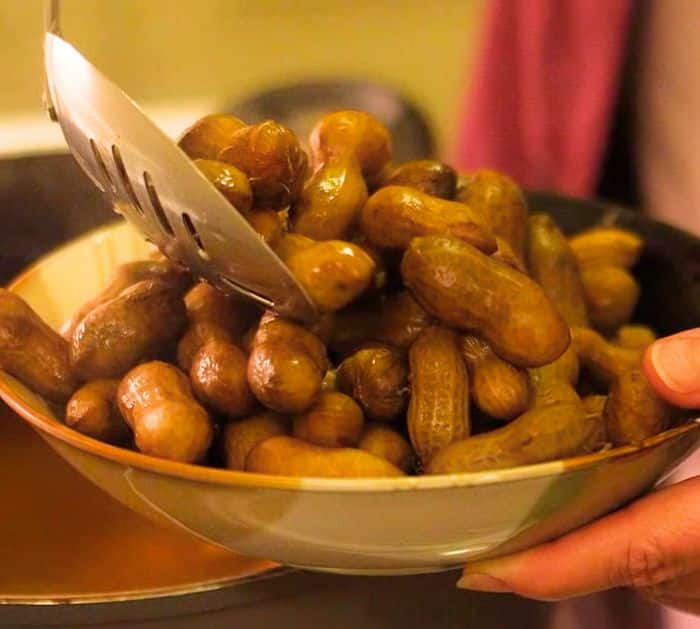 *All these images are credited to Chef Buck via YouTube. Give his channel a visit and subscribe for more!
Easy Southern Boiled Peanut Recipe