Whether you're a vegetarian or not, one thing is for sure, you'll definitely love this pasta that you'd want to eat it every day if you can! You can prepare this dish quickly and with only a few simple ingredients with the help of this video tutorial by RecipeTin Eats on YouTube.
Ingredients:
7 ounces of short pasta, orecchiette, penne, macaroni
14 ounces of mushrooms, sliced
3 tbsp of unsalted butter, divided
1 tbsp of olive oil
2 cloves of garlic, finely minced
½ tsp of salt
½ tsp of pepper
½ cup of parmesan cheese, freshly grated
For Garnish
Parsley, finely chopped
Freshly grated parmesan cheese
Directions:
Step 1
Fill a large pot with water, then sprinkle some salt, and bring it to a boil. Add the pasta, then cook them according to the package instructions, and drain off the water making sure to reserve about a cup of pasta water. Place a large skillet on a stove over medium-high heat, then melt the butter, and add in the oil. Add the mushrooms, then cook them for about 5 minutes or until most of the water and moisture has evaporated and the edges are golden brown. Halfway through the cooking time, season them with salt and pepper, add the garlic and remaining butter, and give them a good toss.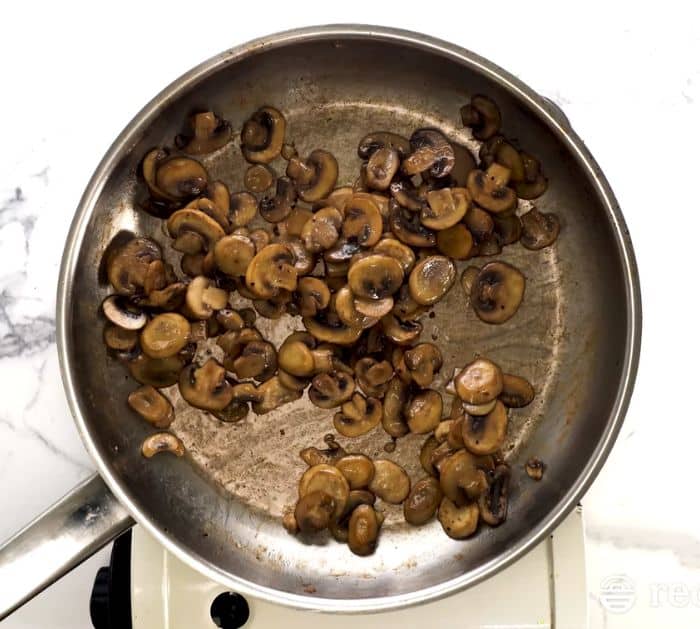 Step 2
Allow them to cook for about 2 minutes or until lightly golden, then add the pasta along with some of the reserved pasta water followed by the parmesan cheese, and gently toss them together until the water has reduced or the sauce has thickened, add more pasta water as needed until desired consistency. Taste and adjust the flavor by adding more salt and pepper to taste, then remove it from the stove and serve immediately. Garnish with fresh parsley and more parmesan cheese, and enjoy!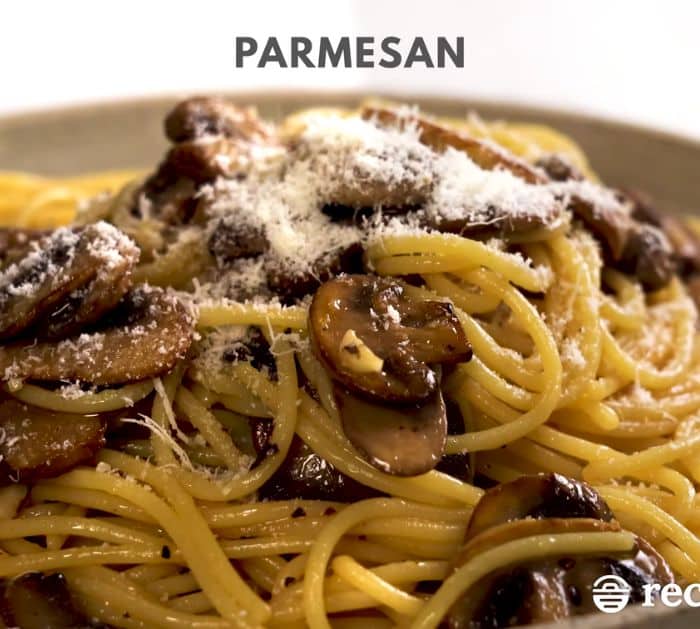 *All these images are credited to RecipeTin Eats via YouTube. Give her channel a visit and subscribe for more!
Easy Skillet Mushroom Pasta Recipe