This soup recipe by RecipeTin Eats on YouTube is so simple but so good and comforting. If you love sweet potatoes, then you'll surely enjoy this recipe, and you'll probably want to make this every day. You can share this with your family and serve this over lunch or dinner time, and expect clean plates. Go ahead and check out this soup now!
Ingredients:
2 tbsp of extra virgin olive oil
2 tbsp of unsalted butter, or more oil
2 onions, diced
2 leeks, white and pale green part only, quartered and cut into ½" slices
2 cloves of garlic, chopped
2 pounds of sweet potato, peeled, quartered lengthwise, and cut into 0.8″ chunks
1 tbsp of cumin powder
1.25 liter or 5¼ cups of chicken or vegetable stock, low-sodium
1½ tsp of cooking or kosher salt
1 tsp of black pepper
1/3 cup of cream or an extra knob of butter
Directions:
Step 1
Wash, peel, and cut the vegetables, then place a large heavy-based pot on a stove over medium heat, and add the oil and butter. Heat them up until melted, then add the onion, leek, and garlic, and saute them for about 5 minutes or until softened. Add the sweet potato and cumin, then give them a good toss and cook them for 3 more minutes making sure to stir regularly.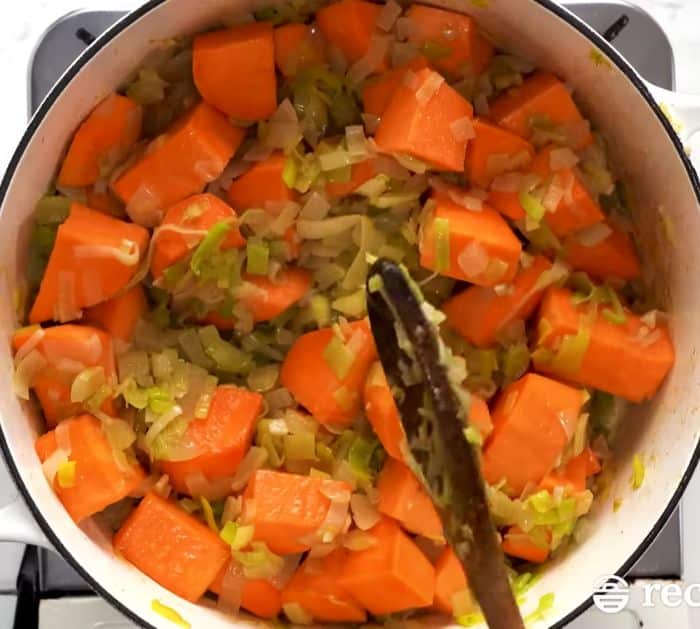 Step 2
Pour in the stock, then season them with salt and pepper, and bring it to a simmer. Allow it to cook for about 20 minutes uncovered at a gentle simmer or until very tender, then remove it from the stove, and blend it with a handheld stick until smooth. Pour the cream, then give them a good mix until well combined, and ladle into bowls. Garnish with yogurt, cream, or olive oil, then sprinkle some pistachios or crispy flatbread strips, and serve. Enjoy!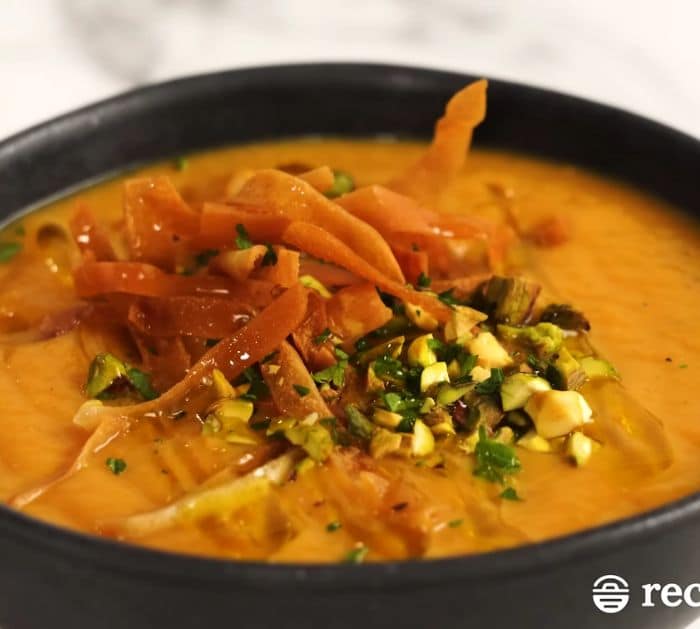 *All image credit belongs to RecipeTin Eats via YouTube. Follow and subscribe to her channel for more!
How to Make a Simple Sweet Potato Soup