There are a lot of amazing dessert recipes that you can find online and one of the best ones that you can try is this salted caramel cheesecake by Sugar Spun Run on YouTube. It has the perfect balance of sweetness and saltiness, and you can serve this after a heavy and savory meal or during parties or special occasions. Learn how now and see for yourself!
Ingredients:
Crust
1½ cups of graham cracker crumbs
⅓ cup of pecans, finely chopped
2 tbsp of granulated sugar
1 tbsp of light brown sugar, firmly packed
7 tbsp of salted butter, melted
Cheesecake
3 (8-ounce) blocks of cream cheese
1 cup of granulated sugar
½ cup of sour cream
1 tsp of vanilla extract
3 large eggs, at room temperature
1 cup of thick caramel sauce, at room temperature, divided
Flaky salt, for sprinkling, optional
Directions:
Step 1
Preheat your oven to 165°C or 325°F, then in a medium-sized mixing bowl, mix together the graham cracker crumbs, finely chopped pecans, and sugars until well combined. Add the melted butter, then continue to mix until incorporated, transfer the mixture to a 9-inch springform pan, and press it evenly onto the bottom and up to the sides.
Step 2
In another mixing bowl, add the cream cheese and granulated sugar, then beat them together over medium speed until smooth, creamy, and there are no more lumps. Add the sour cream and vanilla extract, then continue to mix over low speed until well combined, and set aside. Lightly beat each egg, then add them one at a time to the cheesecake mixture, and mix them over low speed in between each addition until just combined.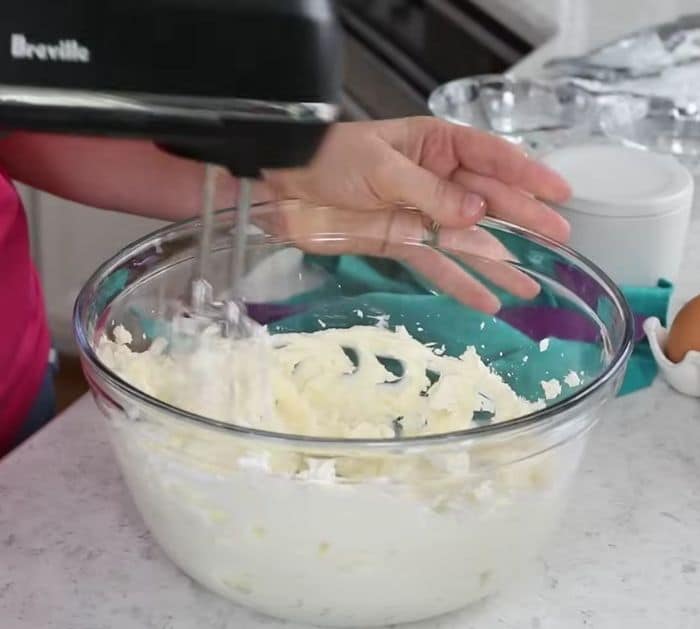 Step 3
Scrape the sides and bottom of the bowl, then give it a final mix to combine, and pour half a portion of it into the prepared crust. Drizzle about ¼ cup of the caramel sauce over the batter evenly, and pour the remaining cheesecake batter on top. Place the pan on the middle rack of the preheated oven, then allow it to bake for about 50 to 55 minutes or until almost set, and then turn off the oven.
Step 4
Crack the door several inches, then let the cheesecake cool inside for about 1 hour, and then remove it from the oven to cool completely. Pour the remaining caramel sauce all over the top, then place it in the refrigerator to chill for at least 6 hours up to overnight. Once completely chilled, unmold the cheesecake, then sprinkle some flaky salt on top if desired, and serve. Enjoy!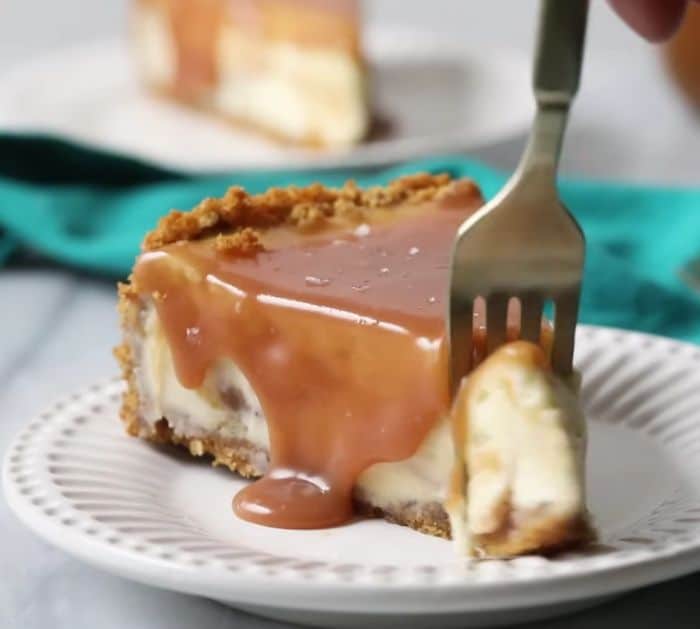 *All image credit belongs to Sugar Spun Run via YouTube. Follow and subscribe to her channel for more!
Easy-to-Make Salted Caramel Cheesecake