This recipe by Tasty on YouTube puts a delicious twist to a classic mac and cheese by incorporating pumpkins just in time for Fall, too. This dish is super easy to prepare and is so good that you'd never want mac and cheese served any other way. Give this a try now and share it with your family today!
Ingredients:
2¼ cups of pumpkin or squash, chopped
2 tbsp of oil
1 tsp of salt
1 tsp of pepper
1 tsp of dried sage
Sauce
⅓ cup of butter
⅓ cup of flour
2½ cups of milk
¼ tsp of ground nutmeg
1 tsp of garlic powder
1 tsp of pepper
2 cups of cheddar cheese
¼ cup of parmesan cheese
2½ cups of macaroni pasta, cooked and drained
Topping
½ cup of cheddar cheese
½ cup of mozzarella cheese
¼ cup of parmesan cheese
Directions:
Step 1
Preheat your oven to 190°C or 375°F, then chop the pumpkin into chunks, and place them on a baking tray in a single layer. Drizzle them with oil, then season them with salt, pepper, and ground sage, and give them a good toss until well coated. Spread them evenly, then place them in the preheated oven, and allow them to roast for about 20 minutes. After roasting, let it cool down slightly, then blend ⅓ portion of the pumpkin, and set it aside.
Step 2
Place a large oven-proof pan on a stove over medium-low heat, then add the butter, and let it melt. Add the flour a little bit at a time, then whisk them in between additions until incorporated, and pour in the milk in 4 to 5 additions while stirring well in between each.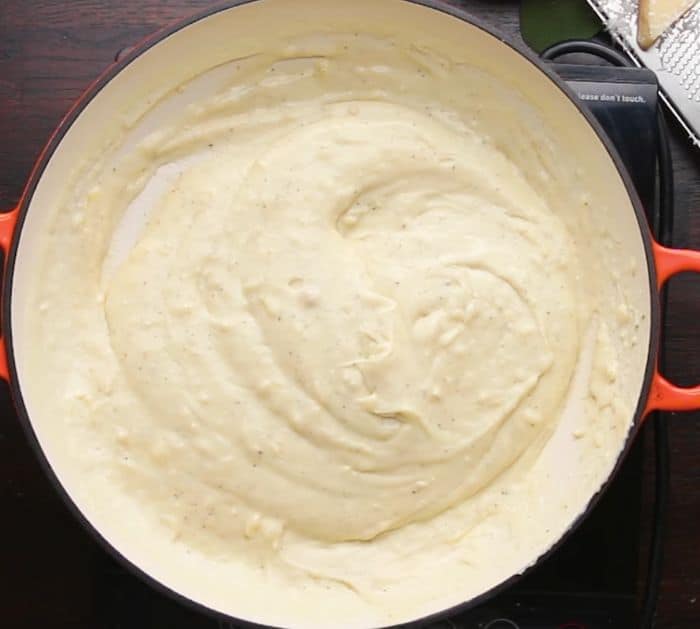 Step 3
Continue stirring the sauce and let it cook for about 5 to 10 more minutes or until the sauce is simmering and thickened, then add the ground nutmeg, garlic powder, pepper, cheddar, and parmesan, and stir them together until combined.
Step 4
Add the blended pumpkin, then continue to stir until incorporated, add the remaining pumpkin along with the macaroni, and mix them well to combine. Add the cheddar, mozzarella, and parmesan all over the top, then put it back in the oven, and allow it to grill at 200°C or 400°F for about 10 minutes or until the cheese is brown and bubbling. Serve and enjoy!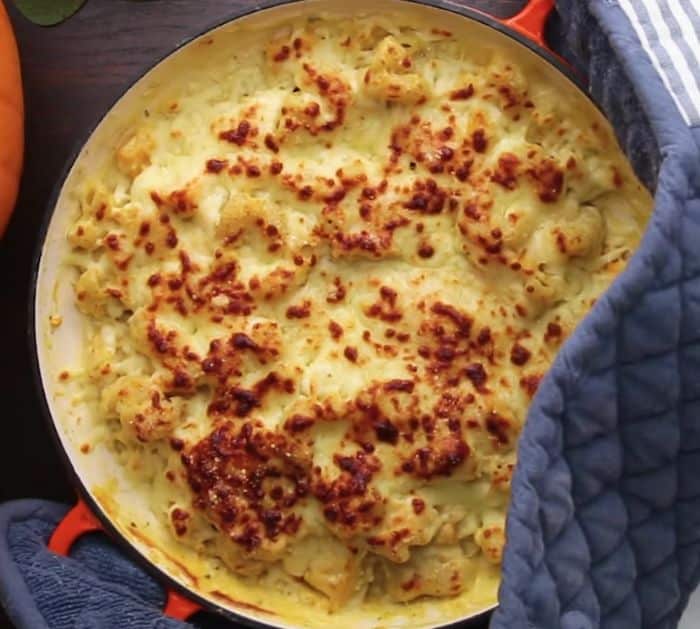 *All these images are credited to Tasty via YouTube. Give their channel a visit and subscribe for more!
Easy Skillet Pumpkin Mac 'N Cheese Recipe