Nothing is as good as a healthy and hearty meal like this easy potato vegetable soup by Home kitchen with Danny. It's fully loaded with potatoes, carrots, peppers, leeks, and onions – all cooked to perfection. The creaminess with a bit of tanginess from the sour cream will surely win everyone's heart! This is just made from simple ingredients, and I am certain your whole family will enjoy them. Read on or watch the video below for the full instructions for this noodle soup recipe.
Ingredients:
35 oz of potatoes
1 piece of onion
1 stalk of leek
2 pieces of carrots
2 pieces of peppers
66.67 ounces of water or vegetable broth
1.70 oz of angel pasta or vermicelli pasta (cut into small pieces)
olive oil
black pepper
mint
parsley
salt
2 pieces of eggs
3.5 oz of sour cream
Instructions:
Step 1:
Peel the carrots and shred them. Set aside. Dice the onion, leeks, and peppers. For the potatoes, slice them into small cubes.
Step 2:
Place a pan over moderate heat then pour olive oil. Put the shredded carrots and some salt into the pan. Cook for about 2 minutes. Add the chopped onion and leeks. Fry them for about 3 minutes. Next, add the chopped peppers and cook for 5 minutes on low heat.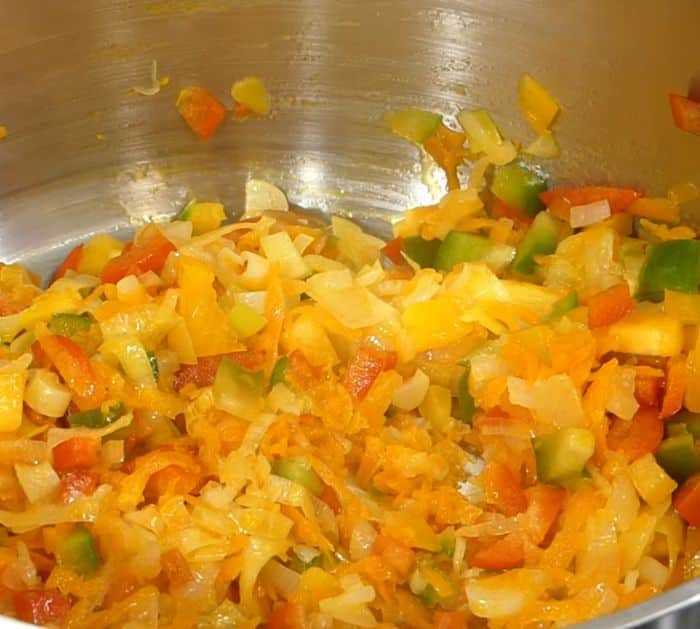 Step 3:
Add the cubed potatoes and 50.72 oz of water or vegetable broth. Season it with black pepper and cook for 10 minutes on low heat. Once done, pour the remaining water or broth then add the pasta. Let it cooks for 12 minutes on low heat.
Step 4:
Chop the mint and parsley then put them into the soup. Give it a mix then turn off the stove.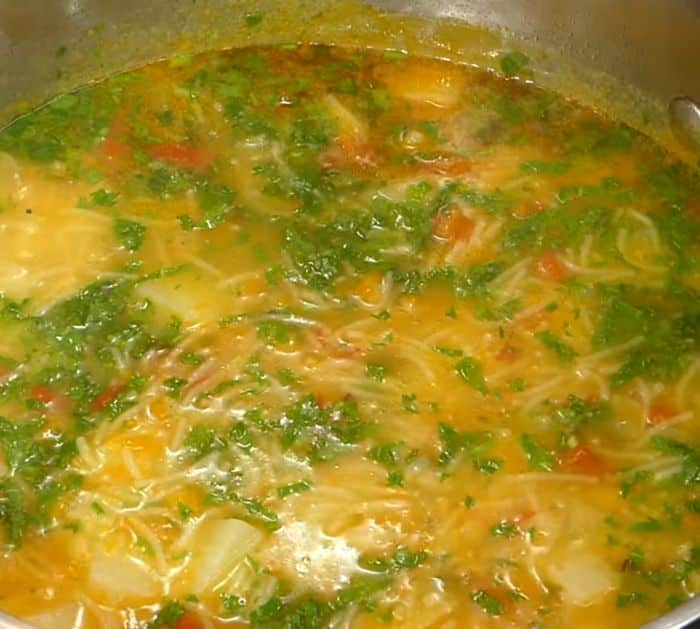 Step 5:
In a bowl, add the sour cream and eggs. Whisk until fully incorporated. Combine it with the soup while still hot. Serve in a bowl. Enjoy it with family or friends.
Easy Potato Vegetable Soup Recipe