At first, I thought that removing pee or sweat stains from a mattress would be so difficult until I found this video tutorial by Clean With Confidence on YouTube. The solution was surprisingly easy, effective, and inexpensive because it only requires household materials that you may already have available. Your mattress will be so clean and white again with only a few simple steps, try it out now, and see for yourself!
Ingredients:
Baking soda
Hydrogen peroxide
Dawn dish soap
Essential oil, your favorite scent, optional
Sponge
Directions:
Step 1
In a large bowl or measuring cup, add about 8 ounces or 1 cup of hydrogen peroxide, 3 tablespoons of baking soda, and 1 to 2 drops of dish soap, you can also add a couple of drops of essential oil for fragrance or scent, then stir them all together until combined and incorporated. Transfer the solution to a spray bottle but the baking soda will eventually clog, so it's best to leave it in a bowl or measuring cup and stir it every now and then.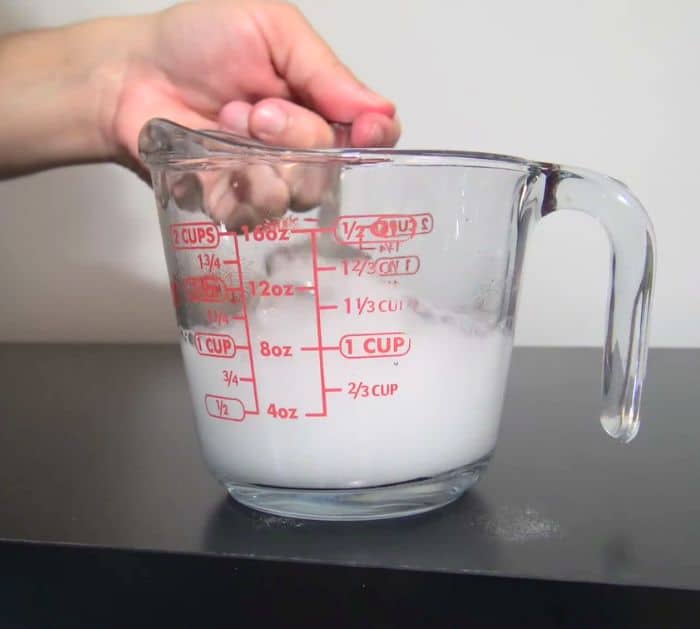 Step 2
Take a sponge, then soak it in the solution, and liberally squeeze it all over the pee or sweat stain. Let it sit for at least 7 hours, then once the mattress is completely dried, vacuum it clean. If it is still wet then don't vacuum it because it means that there is still pee or sweat left deep in the mattresses. This works because the pee or sweat is drawn upward to the surface as the hydrogen peroxide evaporates, then it gets absorbed into the baking soda, and you're left with a white residue.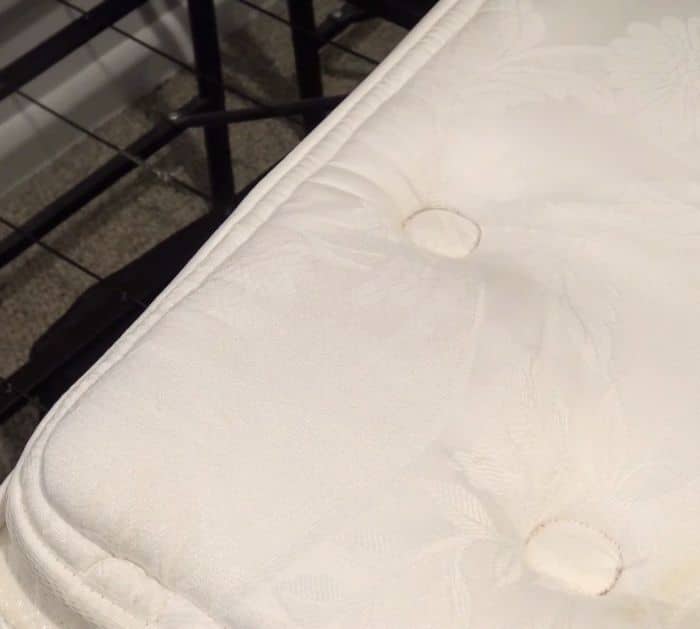 *Thanks to Clean With Confidence via YouTube for all images used here. If you loved this cleaning hack, then you'll surely love his other videos too, so give his channel a visit and subscribe!
Easy Hack to Remove Pee/ Sweat Stains from Your Mattress