These sausage rolls by Bigger Bolder Baking on YouTube are a must-try snack for parties, gatherings, holidays, or even on a normal day! Learn how to make this easily and quickly with this recipe using only a few simple ingredients that most of you might already have in your kitchen. Serve this to your family and surely even the kids won't be able to say no to these tasty rolls.
Ingredients:
1 pound of ground sausage
1 large egg
1 small onion, finely diced
¾ cup of fresh breadcrumbs
½ teaspoon of salt
½ teaspoon of pepper
1 puff pastry
Eggwash
Directions:
Step 1
Preheat your oven to 375°F or 190°C, then line a baking sheet with parchment paper, and prepare your puff pastry. In a medium-sized mixing bowl, add the sausage, egg, onion, breadcrumbs, salt, and pepper, then mix them all together until well combined, and set it aside. Lightly flour your work surface, then roll out the puff pastry until it is shaped into a rectangle at about 12×14 inches, and cut it in half lengthwise to have two strips of dough. Divide the filling in half, then place them on each strip of puff pastry, and form the filling into a log as shown in the video.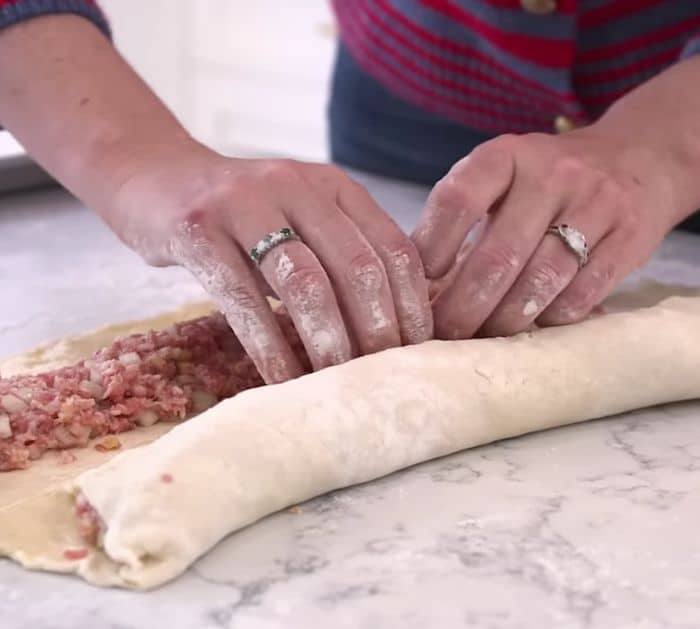 Step 2
Brush the edges of the pastry with egg wash, then fold over the puff pastry, and wrap the log filling nicely. Trim off the excess on the edges, then press the seam together with a fork to seal, and poke holes over the top of the pastry. Cut each log into about 1½-inch pieces, then place them in the prepared sheet in a single layer, and brush them with egg wash. Place them in the preheated oven and allow them to bake for about 35 to 40 minutes or until puffed and golden brown, then let them cool down for about 15 minutes, and serve. Enjoy!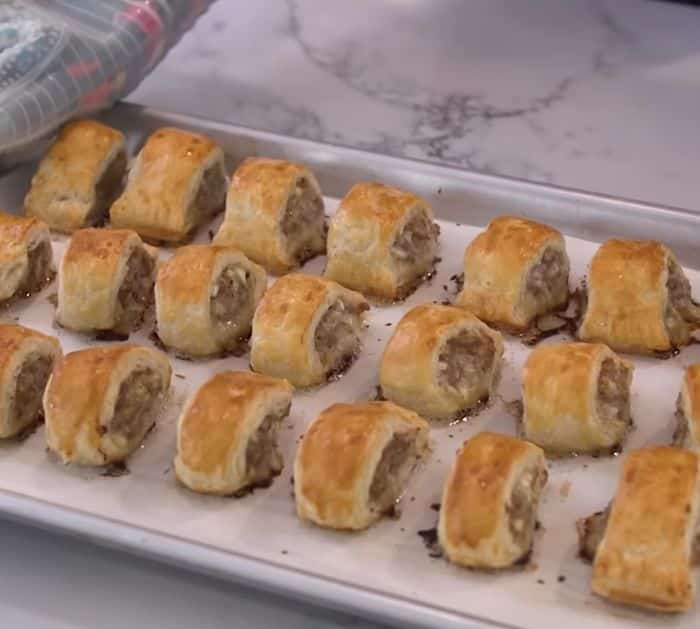 *All these images are credited to Bigger Bolder Baking via YouTube. Give her channel a visit and subscribe for more!
Super Easy Sausage Rolls Recipe