Painting is such a fun hobby and a great way to spend your spare time, when I was just starting to paint, I always loved painting flowers for my subject because I find them easier and they would always turn out pretty no matter the color. If you're also a beginner or just starting to learn how to paint, then you should definitely learn this technique by Designer Gemma77 on YouTube and you'll surely be impressed with the result.
Materials:
Sienna brown acrylic paint
Black acrylic paint
Yellow acrylic paint
Orange acrylic paint
Lime green acrylic paint
Cyanine blue acrylic paint
Pointed round paintbrush
Round paintbrush
Round big paintbrush
Paint palette or plate
Canvas
Squeeze bottles
Directions:
Step 1
Squeeze medium-sized brown paint dots on your canvas, then add small dots around the medium-sized ones, and squeeze 3 black dots near the center brown dot. Dab the large round paintbrush on them, then gently twirl the brush to mix the paint lightly, and dab it again to add texture, do the same for the rest of the dot unit.
Step 3
Next, squeeze small dots of yellow paint all around the circle paint, then add orange dots in between the yellow ones, and then start dragging them in an outward motion using a pointed round brush to make the petals. Squeeze a little bit of lime green and cyanine blue onto a palette or plate, then lightly mix them together, and paint the stem of each flower.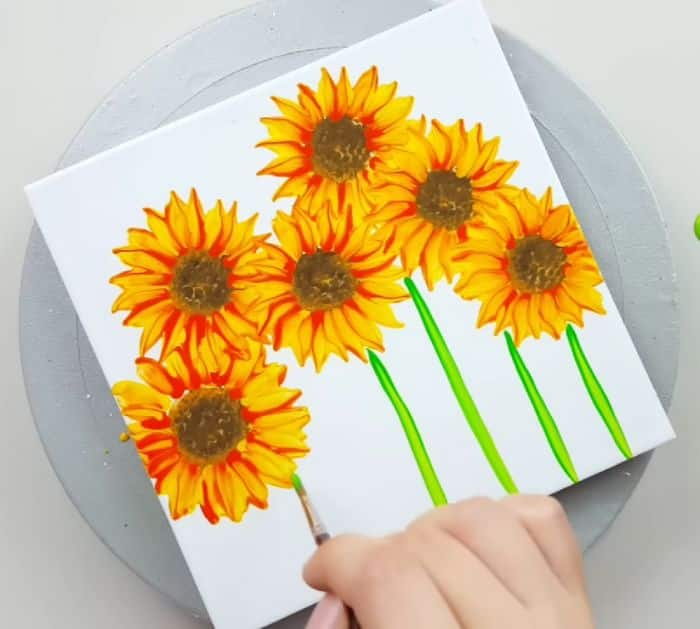 Step 3
Use the round paintbrush to paint on the leaves, then add some details to the leaves as shown in the video, and define the center of the flower by adding small black dots of paint. Let the paint dry completely and you're done!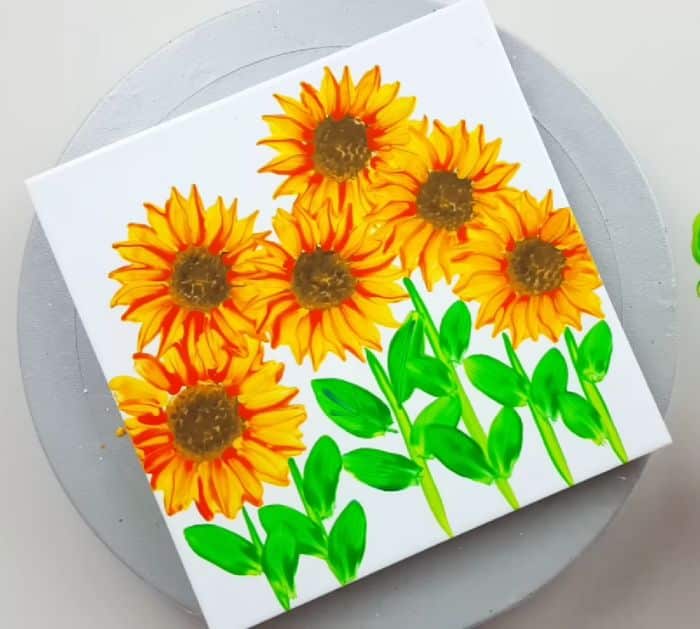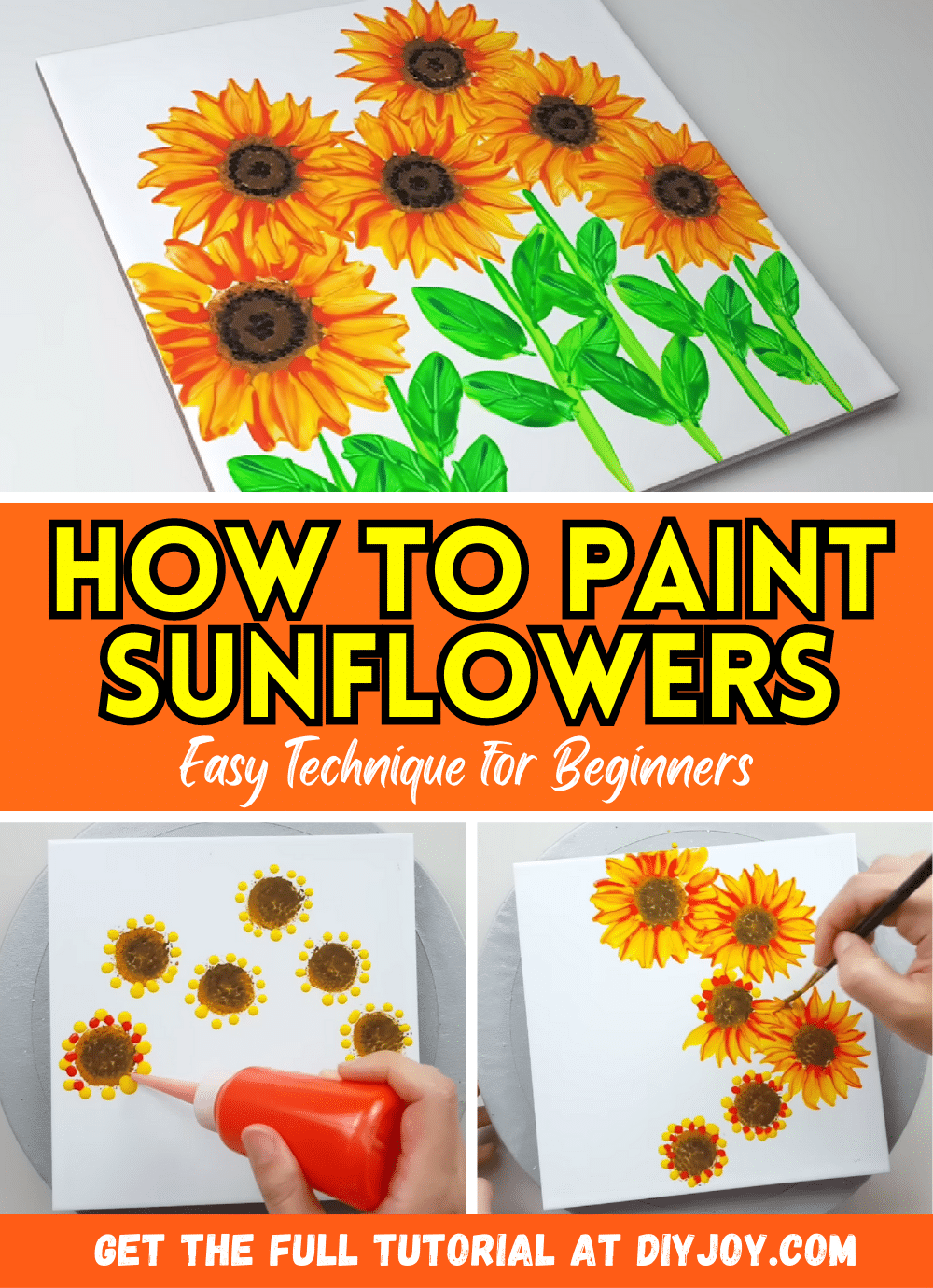 *All image credit belongs to Designer Gemma77 via YouTube. Follow and subscribe to her channel for more!
Easy Sunflower Painting Technique for Beginners