If you think that the perfect side dish doesn't exist, then you may have not tasted these delicious roasted vegetables yet. This recipe by Mama Boi's Kitchen on YouTube is so quick and simple to make that you can cook this even at the last minute. It will surely make any dish more delicious and appetizing, plus you can add more veggies that you want, and season it with your favorite spices. Learn how to make this now and share it with your family for dinner, simply read the instructions below, and watch the video tutorial as well. I hope you love this yummy recipe as much as I did. Enjoy cooking!
Ingredients:
Brussels sprouts
Orange cauliflower
Cauliflower
Carrots
Red bell peppers
Yellow bell peppers
Red onion
Brocolli
Black pepper
Red pepper flakes
Onion powder
Garlic powder
Hungarian paprika
Salt
Avocado oil
Directions: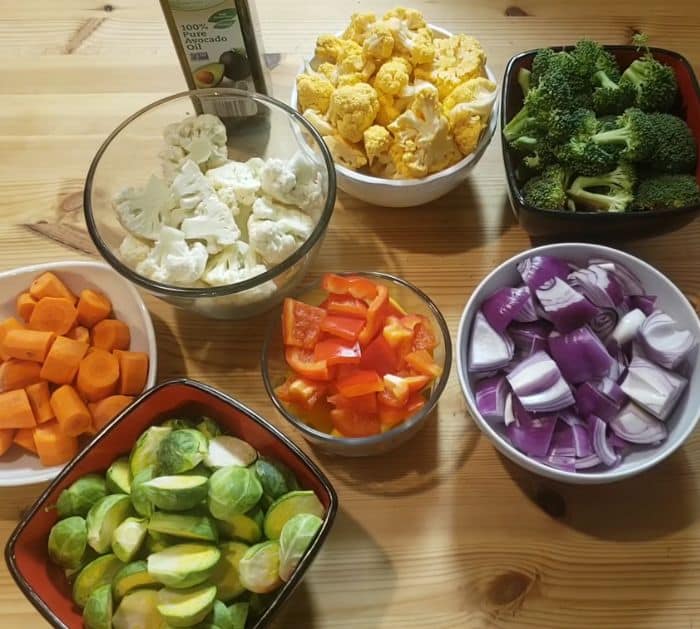 Cut the broccoli, orange cauliflower, cauliflowers, Brussels sprouts, and carrots into small bite-sized pieces, then chop the bell peppers and onions, and add everything to a large mixing bowl. Season them with garlic powder, onion powder, red pepper flakes, black pepper, paprika, and salt, then drizzle the avocado oil all over them, and toss them all together until well combined and coated. Transfer them to a baking sheet and spread them out in a single layer, then place them in a preheated oven at 425°F, and let them roast for about 25 minutes. At the 15-minute mark, flip over the vegetables, then transfer them to a serving plate, and serve. Enjoy!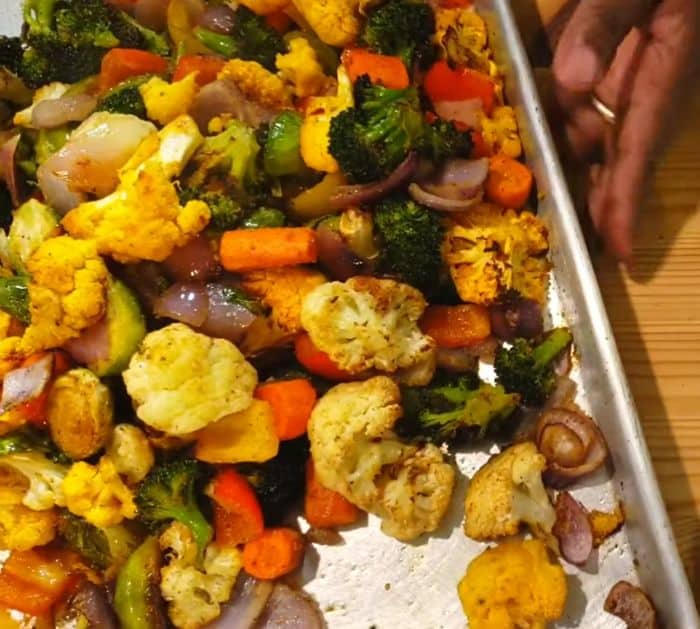 *Thanks to Mama Boi's Kitchen via YouTube for all images used here. If you loved this recipe, then you'll surely love her other videos too, so give her channel a visit and subscribe!
Easy and Scrumptious Oven-Roasted Vegetables Recipe