Looking for a delicious and easy-to-make snack? Try these easy oven-roasted sweet potatoes by Tatyana's Everyday Food! They are so addicting. The fresh herbs and spices definitely upgraded the taste of this simple vegetable. Read on or watch the video below for full instructions.
Ingredients
sweet potatoes
salt and fresh ground black pepper
fresh thyme
fresh rosemary
dried basil
garlic powder
smoked paprika
butter (1 tablespoon per potato)
avocado oil or olive oil (1 tablespoon per potato)
Instructions
You can prepare oven-roasted sweet potatoes in two different ways. The first method will give you extra soft potatoes as you need to cook the potatoes first. The second method, on the other hand, requires less work.
Method 1
Step 1:
Preheat your oven to 350F. Fill a pot with water then add the sweet potatoes. Bring it to a simmer and cook for about 8 to 10 minutes, just until tender. Once done, drain the water.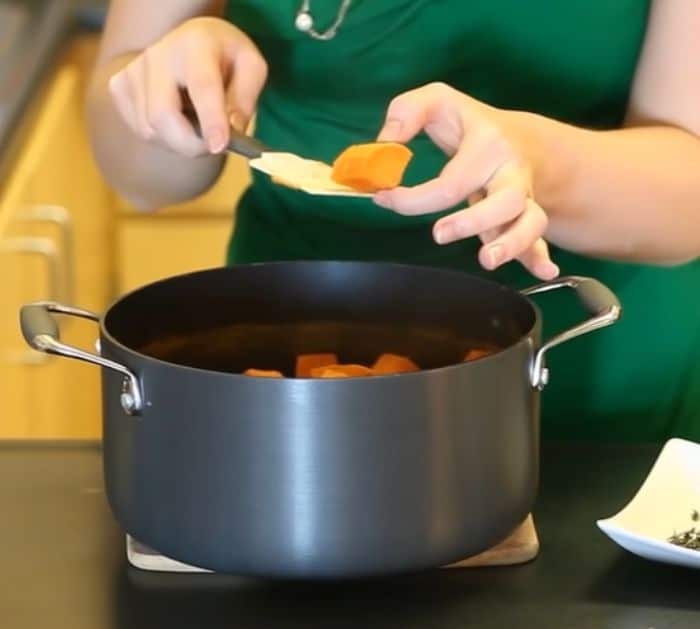 Step 2:
In the same pot, add melted butter, oil, herbs, salt, and black pepper. Toss everything together until the potatoes are well-seasoned.
Step 3:
Transfer to a baking sheet in a single layer. Bake in the preheated oven until fork-tender and golden brown for about 15 to 18 minutes. If you want the potatoes to be extra golden, you can broil them for a few minutes on high heat. Once done, transfer to a serving bowl and enjoy.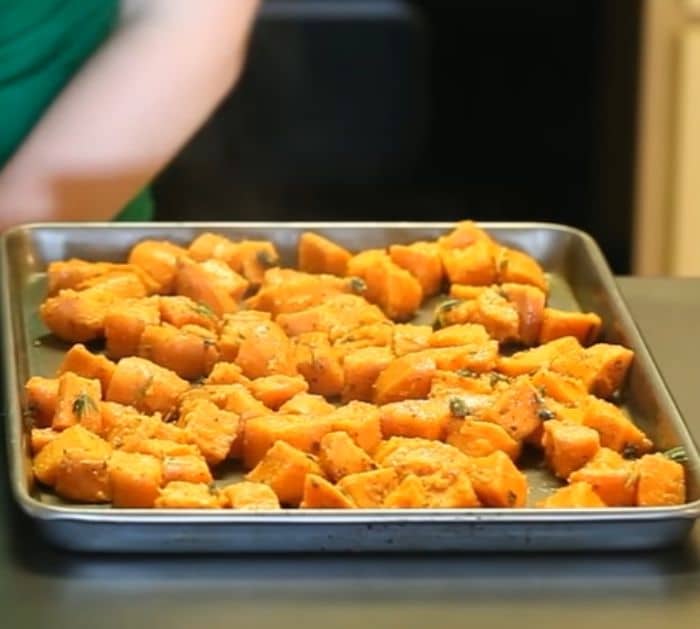 Method 2
Step 1:
Spread the raw potatoes onto a baking sheet. Pour the butter or olive oil over the potatoes, then add the seasonings. Toss everything together until they are well-seasoned.
Step 2:
Cover the pan with foil. Set your oven to 425F and roast the sweet potatoes covered for about 20 minutes. After that, remove the foil and bake them for another 10 minutes. If you want more color, broil them under high temperature for a few minutes.
Easy Oven-Roasted Sweet Potatoes