Are you looking for an easy recipe? How about trying this pasta from Fifteen Spatulas on Youtube? This dish is a one-pot recipe – perfect if you hardly find time to cook but still want a flavorful meal. The ingredients are also flexible enough to switch to what's available. Watch the video below to learn the full recipe.
Ingredients:
1 tbsp extra virgin olive oil, plus more for serving
1/2 lb andouille pork sausage, sliced
1 small yellow onion, chopped
1 clove of garlic, minced
1 bunch of spinach, washed
14 oz small cherry or grape tomatoes
12 oz pasta
4 cups chicken stock
salt
Directions:
Step 1
Add 1 tbsp olive oil to a pot over medium heat, then add the sausage slices. Cook it for about five minutes until browned. While the sausage is cooking, go ahead and chop your onion and mince one clove of garlic. Once the sausage slices are browned, add the minced garlic, chopped onion, and a pinch of salt. Saute for about four to five minutes.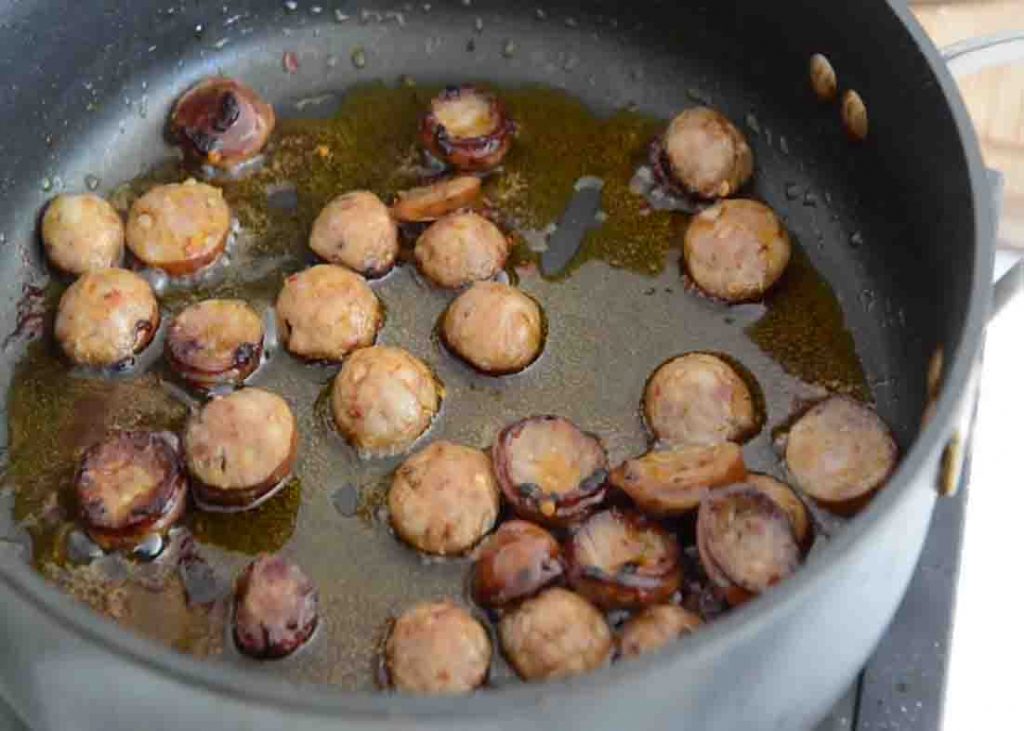 Step 2
After the onion softens, add a handful of spinach. Once the spinach wilts, add 14 oz of cherry tomatoes and 12 oz of pasta, then pour 4 cups of chicken stock. Bring everything to a boil, then simmer for about ten minutes.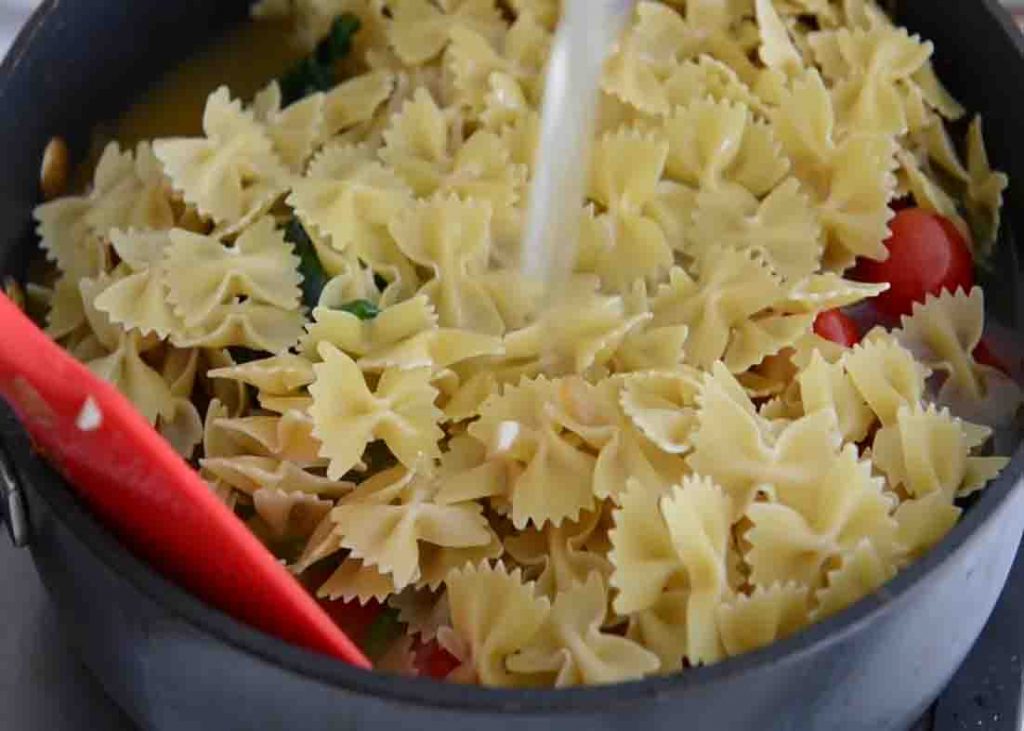 Easy One-Pot Pasta Recipe