I always thought that candies are difficult to make and that they require a lot of ingredients, but I was surprised when I saw this video tutorial by The Hillbilly Kitchen – Down Home Country Cooking on YouTube and learned that candies are pretty easy to make than originally thought. Plus, you don't need to do baking for this one because you can do all of the processes on your stovetop and they are also pretty quick to cook. You should definitely give this a try and serve this to your family, trust me, they'll love it.
Ingredients:
2½ cups of sugar
¾ cups of light corn syrup
1 (12 ounces) can of evaporated milk
½ cup of chopped nuts
½ cup of toasted coconut
¼ tsp of vanilla
Directions:
Step 1
Lightly grease a baking dish with butter and set it aside, then place a large pot on a stove over low or medium heat depending on your stove, and then add the sugar, evaporated milk, and light corn syrup. Stir them around continuously to dissolve and incorporate them together, then bring them to a hard boil for about 5 to 7 minutes or until it reaches a temperature of 250 to 260 degrees Celsius, and make sure to keep on stirring so that the milk doesn't scorch or burn at the bottom of the pot.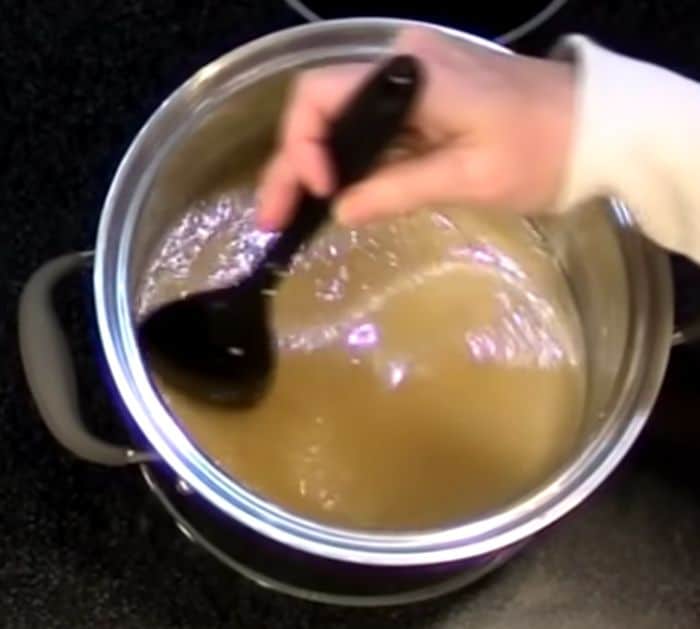 Step 2
Once it starts boiling, allow it to cook for about 10 more minutes, then when at the desired temperature, remove the pot from the stove, and keep on stirring until it thickens. Once thickened, quickly add the vanilla, chopped nuts, and toasted coconut, then stir them all together until well combined and incorporated, and then pour it immediately into the prepared baking dish. Let it sit for about 20 to 25 minutes to set and harden, then cut it into squares, and store them in an airtight container.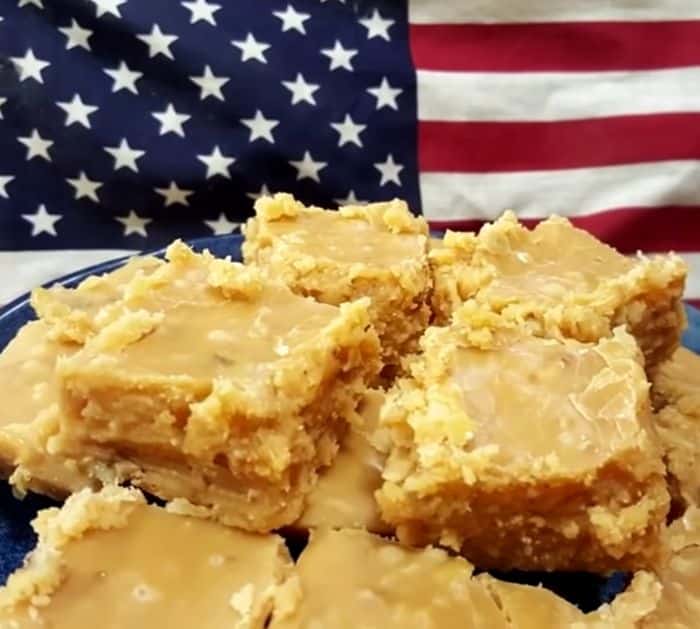 *Thanks to The Hillbilly Kitchen – Down Home Country Cooking via YouTube for all images used here. If you loved this recipe, then give her channel a visit and subscribe!
Delicious 100-Year-Old Fudge Candy Recipe