Image credit: Patti J. Good via YouTube
Learn how to make this adorable DIY project idea by Patti J. Good on YouTube and display it in your house or give it as a gift. You'll surely love this faux flower pot because it doesn't need any sewing and it is super easy to make, too. Watch this video tutorial now and give this project a try, if you want, you can also personalize this project by adding your own twist and creativity.
Materials:
Felt
Chipboard
3-inch styrofoam ball
Fuzzy fleece
Baby shoes, Dollar Tree
4 nuts @ 5/16 inch
Miter shears
Green textured fabric, for the leaves
Hot glue gun and glue sticks
Corks
Brown piping trim
Dowel stick @ ¼ x 6 inches
Sculpey II Oven bake clay
Wire
Ladybug embellishments
Bone folder
½ inch doll eyes
Black craft foam, for the mouth
Directions:
Step 1
Start by cutting the felt into 10¼ by 9 inches, then apply hot glue along one side, and fold the other side over matching the edges and gluing them together. Open up the felt as shown in the video, then make sure that the seam is centered, and glue one end together. Open it again, then fold the corner over to the center, and glue them in place.
Step 2
Allow the glue to dry completely, then turn it right side out, and then cut the chipboard into 12 by 3½ inches. Roll it up and insert it into the felt, then place the styrofoam ball inside as well, apply some glue around the inside, and fold the edges of the felt inside nicely. Next, fold the edge outward to make a cuff, then cut the fleece into a circle, and insert it into the felt.
Step 3
Piece together the feet as shown in the video, then attach them to the felt or body and create the leaves. Attach the leaves to the top and inside of the felt, then add the bug embellishments, and then attach the eyes, mouth, and hands. Lastly, insert some flowers at the center of the leaves and you're done!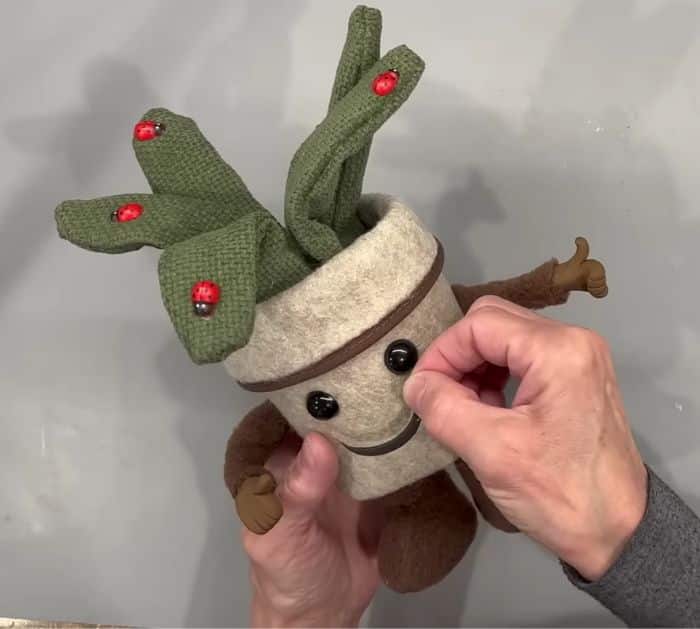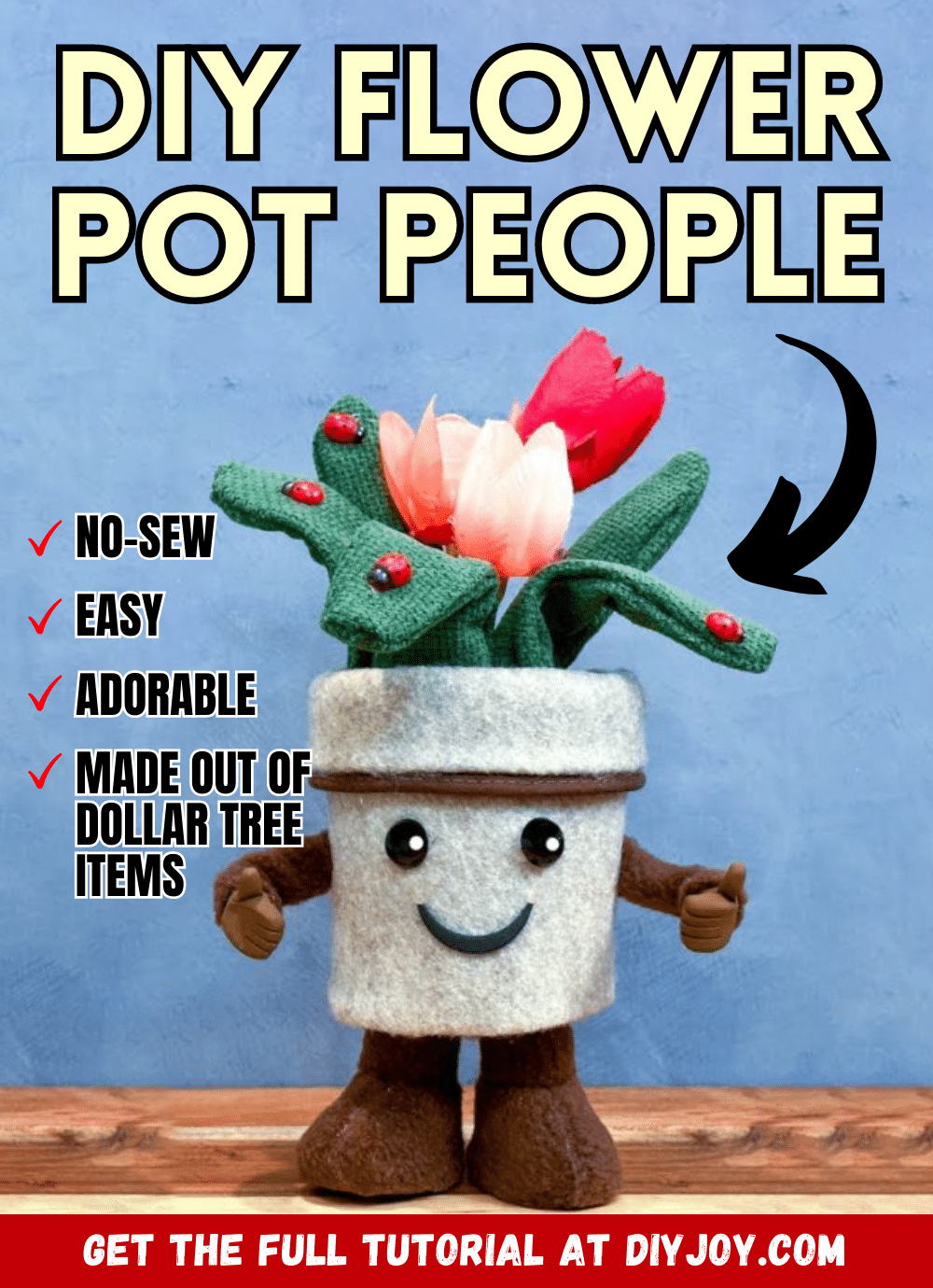 *All these images are credited to Patti J. Good via YouTube. Give her channel a visit and subscribe for more!
Easy No-Sew Cute DIY Flower Pot People Tutorial (with Free Pattern)