You may have tried a lot of bread recipes before but this whole wheat bread by Savor Easy on YouTube is ultimately one of the best you'll ever try! It is super easy and quick to make, plus, the steps are so easy and no kneading is required. In just a few minutes you can enjoy freshly baked bread without the hassle, so try it out now, and serve it with your favorite jam or spread.
Ingredients:
1 cup of warm milk
1 large egg or ¼ cup of yogurt
¼ cup of sugar
1 tsp of salt
1 cup of all-purpose flour or whole wheat flour
2 cups of whole wheat flour
2 tsp of instant yeast
¼ cup of melted unsalted butter or 3 tbsp of oil
Directions:
Step 1
In a large mixing bowl, add the warm milk, a large egg, or yogurt, sugar, and salt, then whisk them all together until well combined, and then add the all-purpose flour, whole wheat flour, and instant yeast. Fold and mix them until combined and a smooth dough starts to form, then add the melted butter, and continue to mix until absorbed.
Step 2
Smoothen the dough, then cover the bowl with plastic wrap and let it rise for about 1 hour or until it doubles in size. Sprinkle some flour on the dough, then punch it to degas, and then scrape the sides nicely. Transfer the dough to a loaf pan greased with butter or a nonstick cooking spray, then smooth and level the dough, and then cover it with plastic again.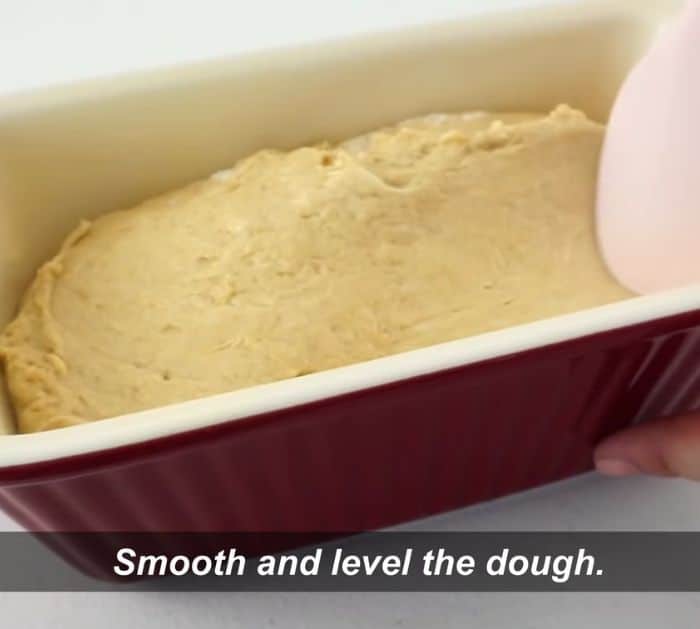 Step 3
Allow the dough to rise for about 30 more minutes or until it doubles in size, then remove the plastic, and brush the top with milk. Put it in a preheated oven at 180°C or 350°F, then let it bake for about 30 to 35 minutes, and once done, allow it to cool down for 5 minutes. Brush the top with melted butter, then unmold, and slice it. Serve and enjoy!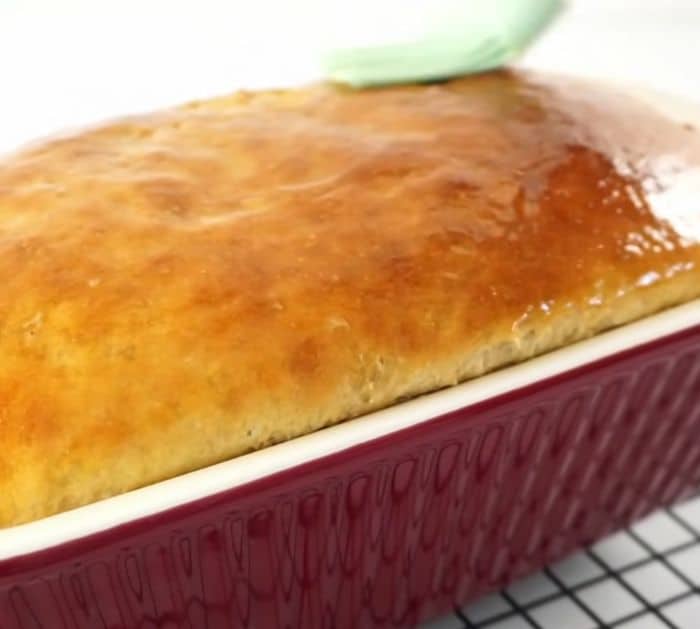 *All these images are credited to Savor Easy via YouTube. Give her channel a visit and subscribe for more!
Easy, Healthy, and Fluffy No-Knead Whole Wheat Bread Recipe