When it comes to candies or desserts, my go-to recipe is this one by The Hillbilly Kitchen – Down Home Country Cooking on YouTube because it is so quick and simple to make. This is perfect for parties or gatherings that you're hosting, surely both kids and adults alike will finish eating them within just a few minutes. Plus, you can also make this even on an ordinary day, then store it in the fridge, and eat it anytime you want.
Ingredients:
14 ounces of sweetened Condensed Milk
12 ounces of semi-Sweet Chocolate Chips
1½ cups of mixed nuts
2 to 4 cups of mini Marshmallows
2 tbsp of butter
1 tsp of vanilla
Directions:
Step 1
In a large measuring cup or mixing bowl, add the condensed milk, chocolate chips, and butter, then mix them all together until well combined, and heat it in the microwave for about 1 minute or until smooth and melted. If needed, add 15 to 20 more seconds at a time until melted, then while waiting, grease a sheet of aluminum foil with butter generously, and place it in a deep baking pan or tray.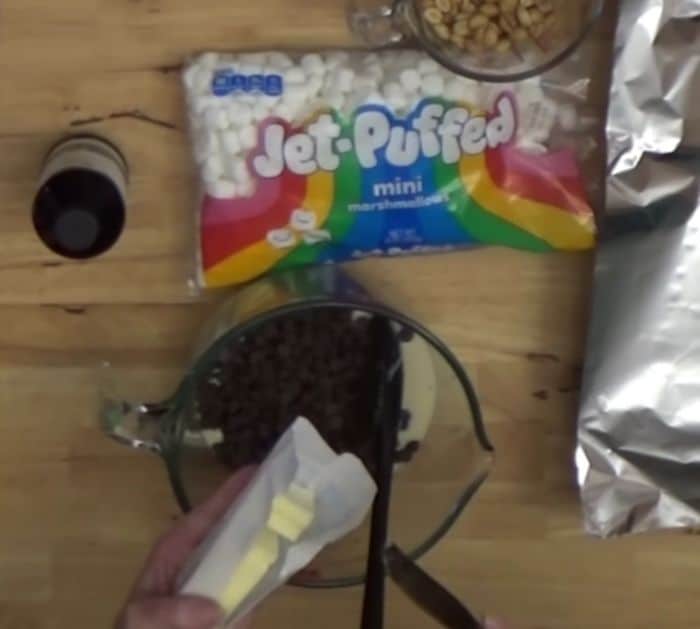 Step 2
Once the mixture is ready, remove it from the oven, then stir it around continuously until dissolved, incorporated, and mixed thoroughly, and then add the nuts, vanilla, and marshmallows. Continue to mix them all together until well combined, then transfer the mixture into the prepared pan, and spread it evenly. Place it in the refrigerator, then allow it to set for at least 2 hours, and once set, slice it into small bite-sized pieces. Serve and enjoy!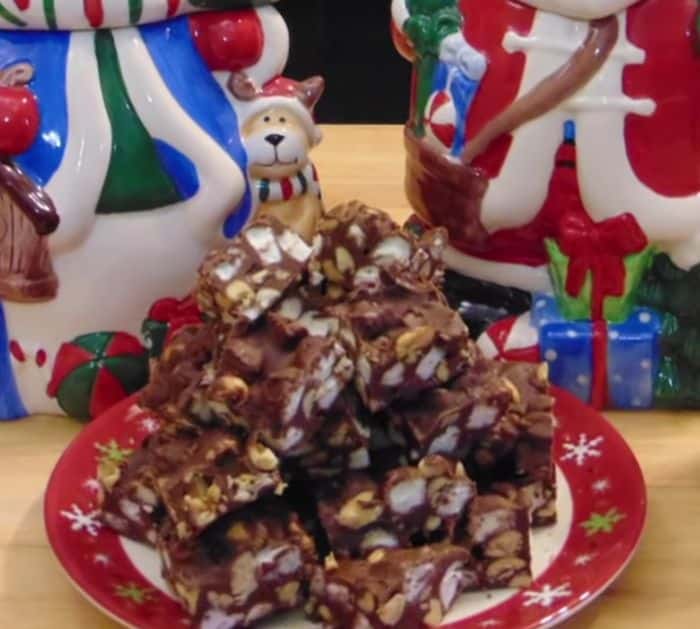 *Thanks to The Hillbilly Kitchen – Down Home Country Cooking via YouTube for all images used here. If you loved this recipe, then you'll surely love her other videos too, so give her channel a visit and subscribe!
Easy No-Fail 2-Minute Rocky Road Fudge Recipe