This scrumptious recipe by The Hillbilly Kitchen – Down Home Country Cooking on YouTube is the perfect dessert for the summer season. It is so simple and easy to make, plus, you can put in any of your favorite fruit to make this more loaded and satisfying. What's even better is that you can also serve this on special occasions, celebrations, holidays, parties, cookouts, or even on ordinary family mealtime. Learn how to make this cheesecake salad now with only 7 simple ingredients in just a few minutes, no baking needed! Simply follow the instructions written down below and while you're at it watch the video tutorial as well.
Ingredients:
4 cups of strawberries, top removed, and diced
2 cups of blueberries
4 cups of mini marshmallows
2 cups of powdered sugar
8 ounces of cream cheese
1 cup of heavy or whipping cream
2 tsp of vanilla
Directions: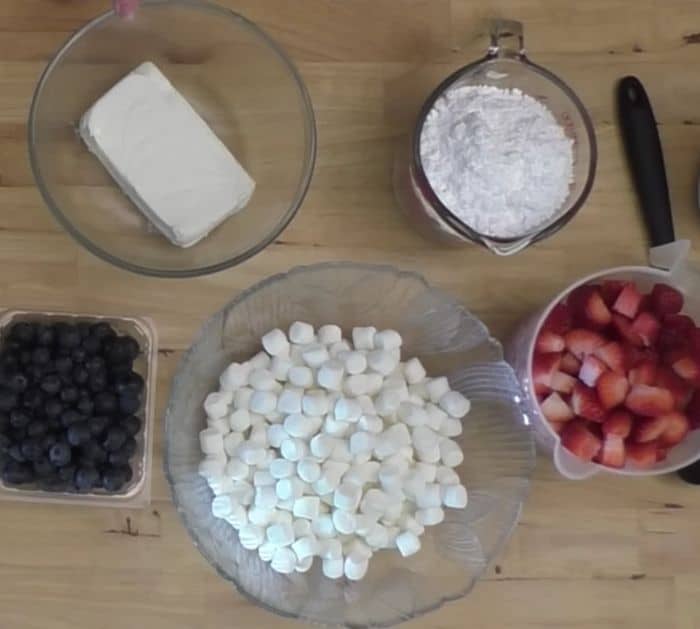 Beat the cold whipping cream for a few seconds, then add a couple of powdered sugar along with some vanilla, and continue to whip them together until combined. In a separate bowl, add the cream cheese, remaining powdered sugar, and some vanilla extract, then beat them together over low speed, and then gradually increase it until smooth making sure to scrape the sides well. Add this mixture to the whipped topping, then fold them together until incorporated, and set it aside. In a separate large mixing bowl, add the marshmallows, strawberries, and blueberries, then add the cream cheese mixture, and toss them gently until well combined and coated. Serve and enjoy!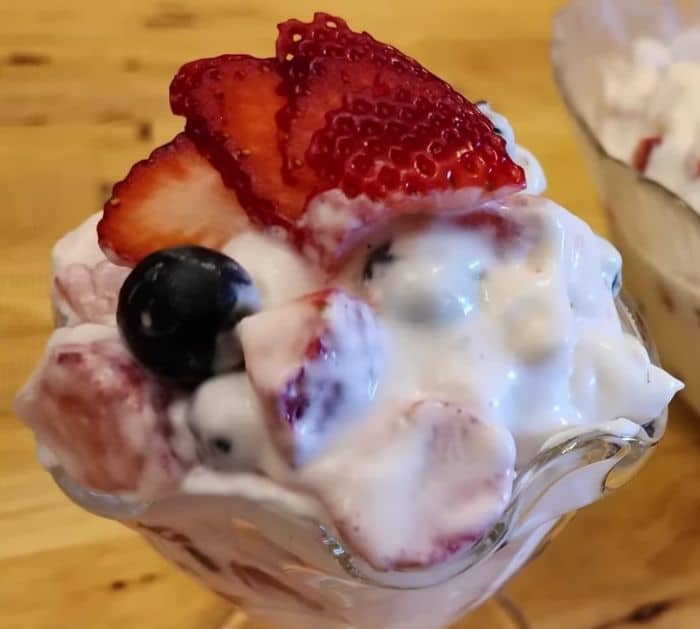 *Thanks to The Hillbilly Kitchen – Down Home Country Cooking via YouTube for all images used here. If you loved this recipe, then you'll surely love her other videos too, so give her channel a visit and subscribe!
Easy No-Bake Cheesecake Salad Dessert Recipe