Whenever I'm craving a chocolate dessert, I always think of this Mississippi mud cake from Preppy Kitchen on Youtube. I swear, this taste so good that it's been my go-to recipe whenever I need a kick of chocolate. What's more, it's so simple to prepare and can easily feed a big batch; just perfect for my big family. I also serve this whenever I have friends over and they always finish the whole pan. Learn the full recipe by watching the video below.
Ingredients:
2 1/4 cups of all-purpose flour
3/4 cup unsweetened cocoa powder
2 tsp baking powder
3/4 tsp salt
1/2 tsp baking soda
2 cups granulated sugar
1 cup vegetable oil
3/4 cup whole milk
4 large eggs
1 tsp vanilla extract
1 (10 oz bag) mini marshmallows
1 cup chopped pecans
For the icing:
1/2 cup unsalted butter
3 tbsp unsweetened cocoa powder
5 tbsp whole milk
3 cups confectioners' sugar
1 tsp vanilla extract
Directions:
Step 1
Preheat your oven to 35o degrees F and grease a 9 x 13-inch baking pan. Next, combine 2 1/4 cups of flour, 3/4 cups of cocoa powder, 3/4 tsp salt, 1/2 tsp of baking soda, and 2 tsp of baking powder in a mixing bowl. Whisk well and set aside. In another bowl, combine 2 cups of sugar, 3/4 cup of milk, 1 cup of vegetable oil, four large eggs, and 1 tsp of vanilla. Whisk well, then combine both wet and dry ingredients. Stir them until just combined. Transfer the batter to your greased baking pan and bake it at 350 degrees F for 30 to 35 minutes.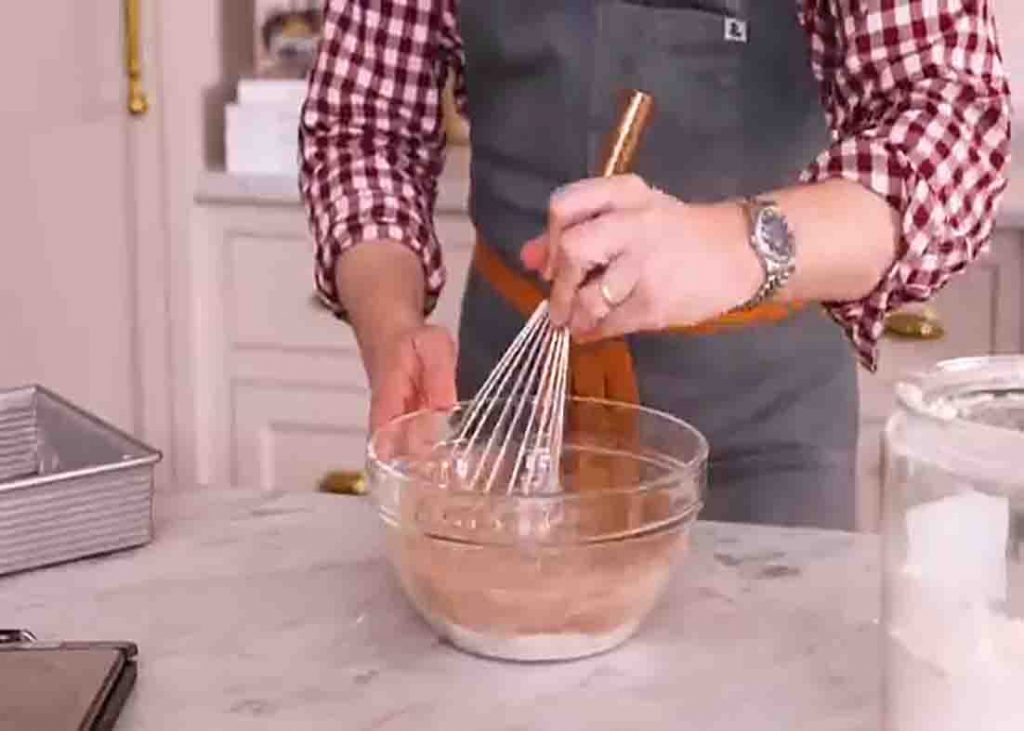 Step 2
While waiting, make the frosting. Melt 1/2 cup of unsalted butter in a pan. Once it melts, add 3 tbsp of cocoa powder and 5 tbsp of milk. Whisk until combined. After this, add 3 cups of confectioners' sugar one cup at a time while whisking continuously. Now, after you remove the cake from the oven, add one bag of mini marshmallows, sprinkle the chopped pecans, and pour the chocolate frosting all over the top. Serve and enjoy!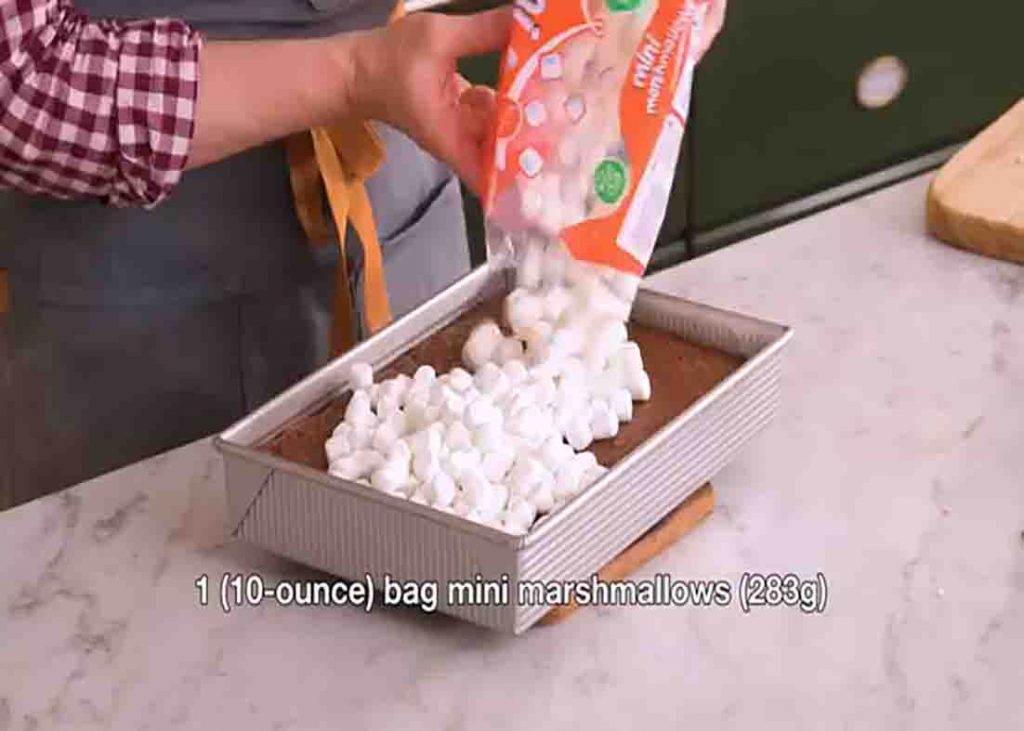 Easy Mississippi Mud Cake Recipe