If you have lots of small stuff that you just randomly place anywhere in your house or you would usually spend hours looking for them, then it is best if you keep them in a storage box of random small objects so you know where to look. That is where this amazing project idea by sewingtimes on YouTube comes in handy! This small and super adorable basket is easy to put together and is the perfect sewing project for beginners to try.
Materials:
Outer fabric
Coordinating outer fabric
Lining fabric
Fusible fleece
Ruler
Marking pen, pencil, or chalk
Scissors or rotary cutter and a cutting mat
Needle and thread
Fabric clips
Iron, for pressing
Sewing machine
Directions:
Step 1
First off, cut the fabrics and fusible fleece as needed and as shown in the video, then lay the small rectangles on top of each side of the outer fabric matching the sides nicely, and then sew them straight on each side with a 3/8 inch seam allowance. Open the fabric, then flip it over to the wrong side, and press the seams open. Press the fusible fleece on top of the wrong side of the patchwork, then trim off the excess fabric popping out at the middle with a 3/8 inch seam allowance, and topstitch all over the right side of the fabric with a crisscross pattern.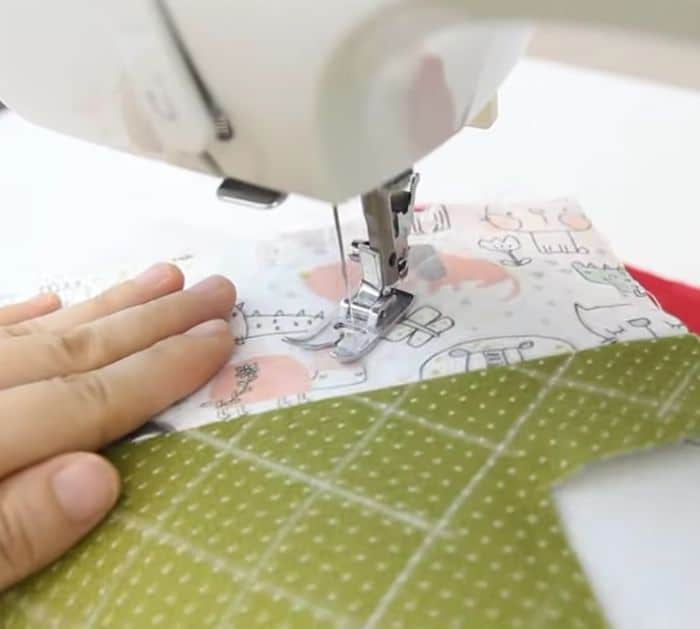 Step 2
Prepare the small fabric for the handle, then sew it nicely, and place it on each long side of the patchwork clipping them in place. Sew the handle on the patchwork, then sew the lining fabric as well, and fold it over in half making sure to match the corners and seams nicely. Stitch along the longer sides making sure to leave a small opening, then box the corners of the lining and main fabric as shown in the video, and turn the bag right side out through the opening. Stitch the opening close, then tuck the lining into the bag nicely, and topstitch along the top edges.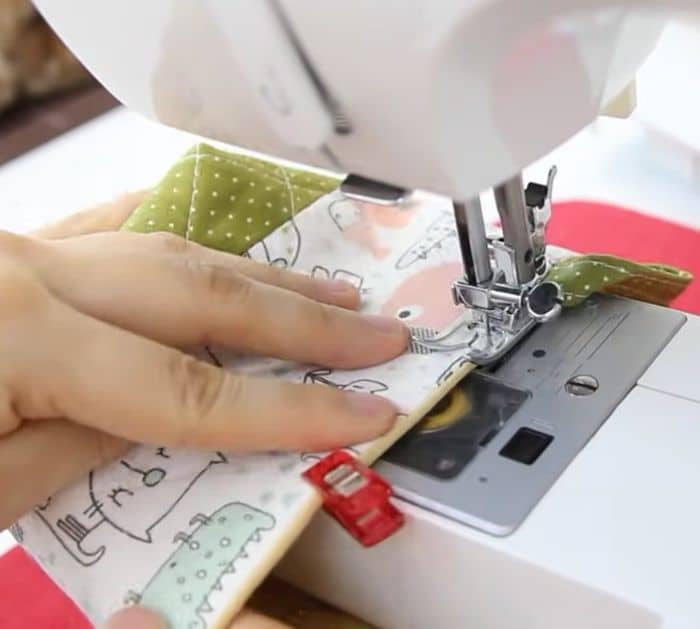 *All image credit belongs to sewingtimes via YouTube and her official website. Follow and subscribe to her channel for more!
Easy Mini Fabric Basket Sewing Tutorial For Beginners