These incredible sandwich cookies are so delicious, buttery, and addicting! I've never had cookies like this and I don't regret trying it because it's one of the best recipes I've learned ever, and I'm definitely adding it to my list of favorite cookie recipes. If you also want to give it a try, then read the written instructions down below, and watch this video tutorial by Whipped on YouTube for more details.
Ingredients:
Cookie Dough
1½ cups of flour
1 tbsp of cornstarch
¾ tsp of baking soda
A pinch of salt
½ cup of butter
½ cup of powdered sugar
½ cup of sugar
1 egg
1 tsp of vanilla extract
3 tsp of milk
Ganache
1½ cups of semi-sweet chocolate
1 cup of heavy cream
Directions:
Step 1: Chocolate Ganache
Cut the chocolate into tiny pieces, then put them in a bowl, and set it aside. Place a saucepan on a stove over medium-high heat, then pour in the cream, and bring it to a boil. Once boiling, pour it quickly onto the chopped chocolate, then let it sit for about 30 seconds to a full minute, and stir them around until mixed and incorporated. Set it aside and let it sit at room temperature to let it thicken.
Step 2: Cookie Dough
In a mixing bowl, add the flour, cornstarch, baking soda, and salt, then in a separate bowl, cream the butter and sugar until light and fluffy, and then beat in the egg and vanilla until incorporated. Add the flour mixture and milk alternately making sure to mix them all together until well combined in between each addition, then transfer it to a piping bag, and pipe the dough on parchment paper with the back drawn with about 6.5cm or 2½ inches lines, make sure to pipe over the lines the same length. Place it in a preheated oven, then allow it to bake at 400°F for about 8 to 12 minutes, and allow it to cool down.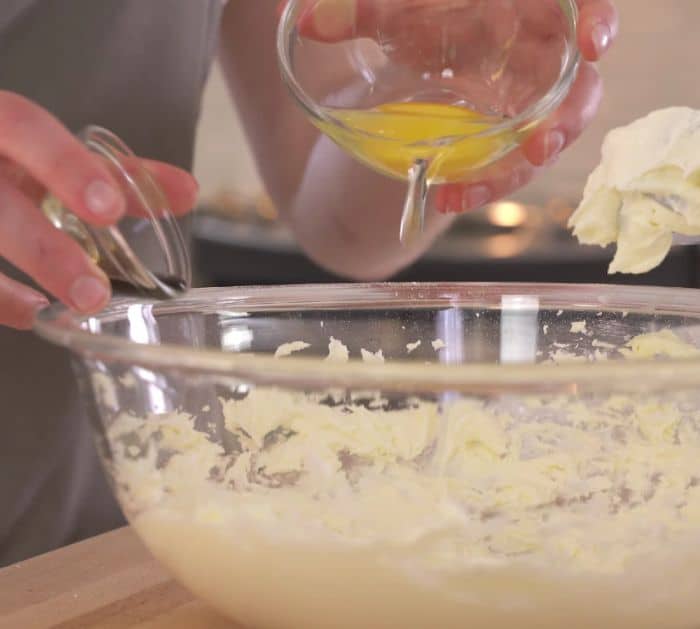 Step 3: Assembling
Match all of the baked cookies in pairs, then fill the piping bag with the prepared and thickened ganache, and pipe it on one cookie of every pair. Place the pairing cookie piece on top of each ganache-topped cookie piece, then serve, and enjoy!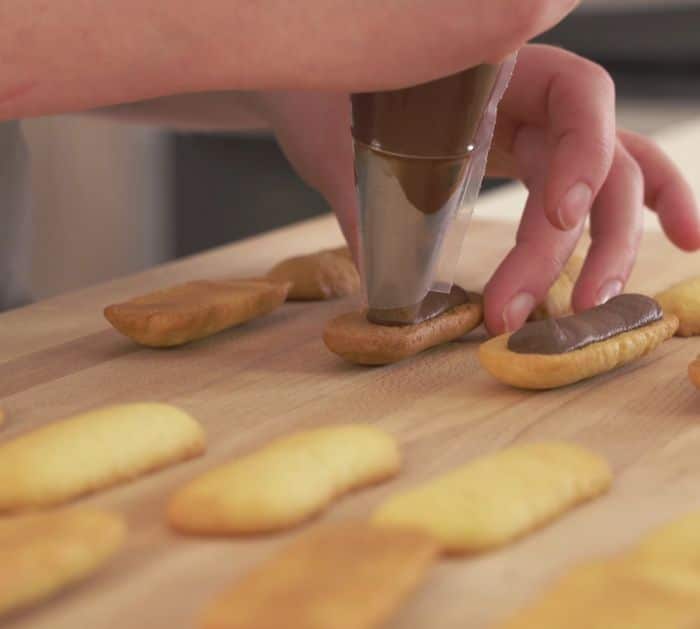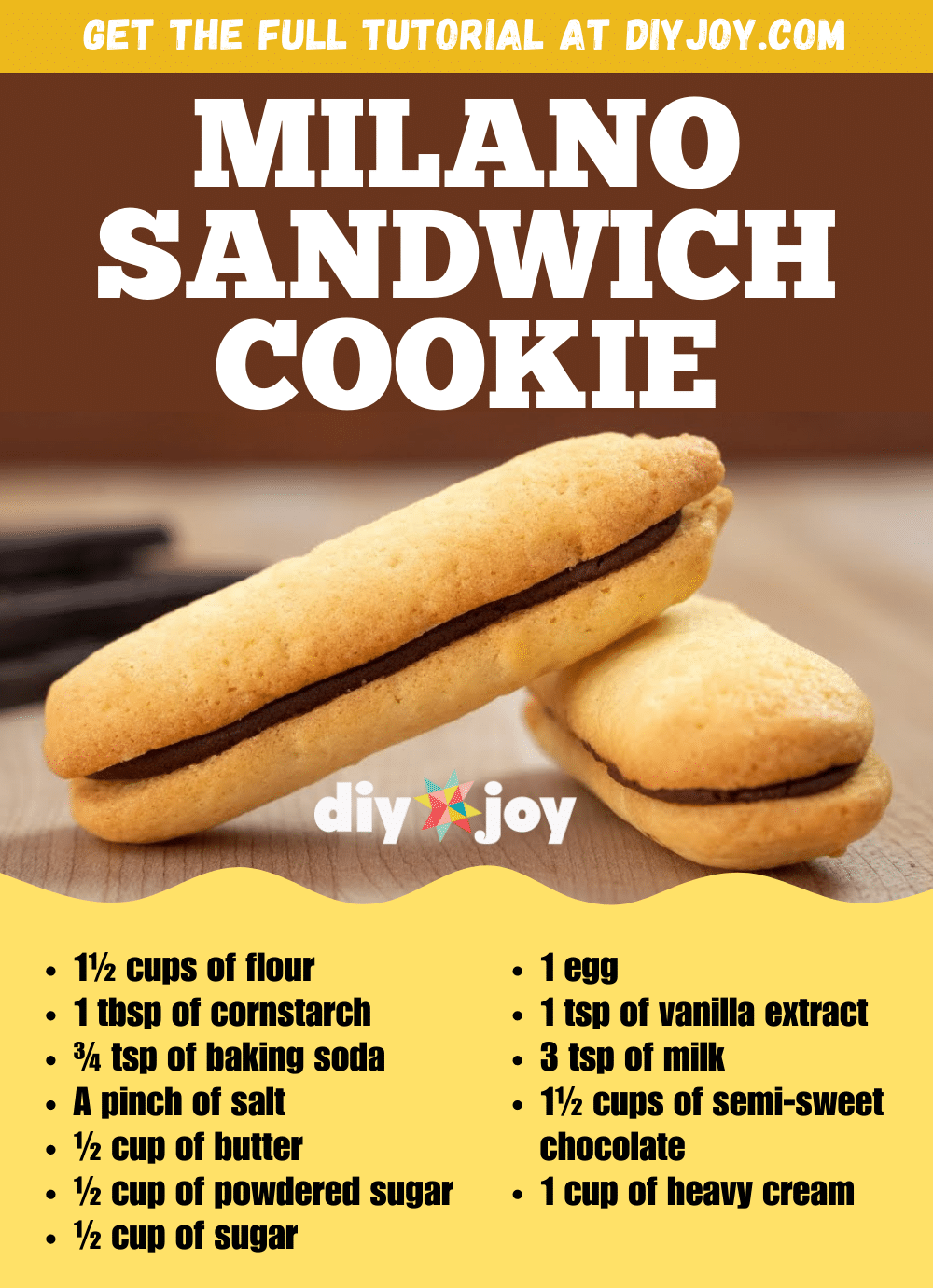 *All image credit belongs to Whipped via YouTube. Follow and subscribe to her channel for more!
Easy Milano Sandwich Cookie Recipe