Maple walnut fudge is one of the best desserts that ever existed and I can eat a lot of it in just one sitting because it's so good. You can make these treats and store them so you can eat them whenever you want, you can also serve them for snack time, after a savory meal, or serve them at parties or any special occasions that you're hosting. Learn how now with this video tutorial by Amy Lynn's Kitchen on YouTube.
Ingredients:
1½ cups of chopped walnuts, divided
14 ounces or 1¾ cups of condensed milk
3 cups of white chocolate morsels
¼ cup of butter
¼ tsp of salt
1¼ tsp of maple extract
Directions:
Step 1
Line an 8×8-inch baking pan with aluminum foil with overhangs over the sides so you can easily lift it out later, then chop the walnuts, and set them aside. In a microwave-safe bowl, add the sweetened condensed milk, white chocolate morsels, butter, and salt, then heat them up in the microwave at 30-second intervals, and stir well in between each interval until the mixture is melted, make sure not to overheat them to prevent them from being burnt.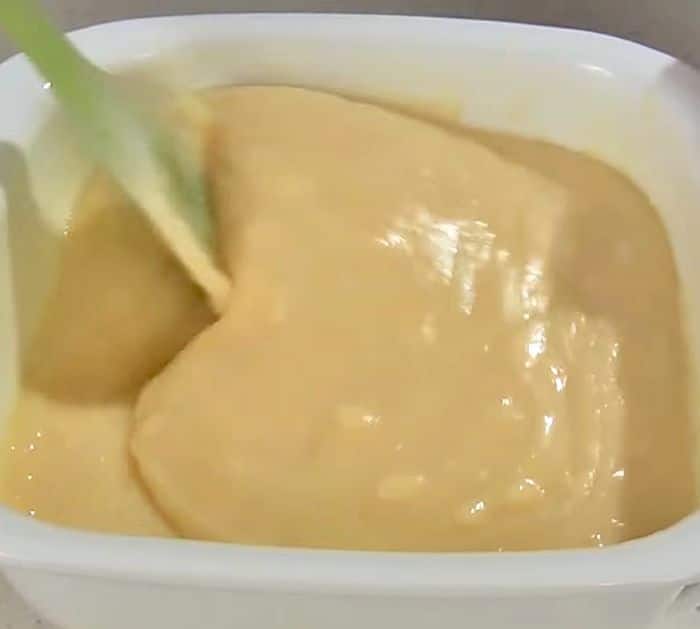 Step 2
Add 1¼ cups of chopped walnuts to the mixture followed by the maple extract, then stir them all together until well combined and incorporated, and transfer it to the prepared baking pan. Spread it out evenly, then sprinkle the remaining chopped walnuts all over the top, and place it in the refrigerator to chill for about 3 to 4 hours or until completely set. Once set, lift the foil out of the pan, then cut them into squares, and serve. Enjoy!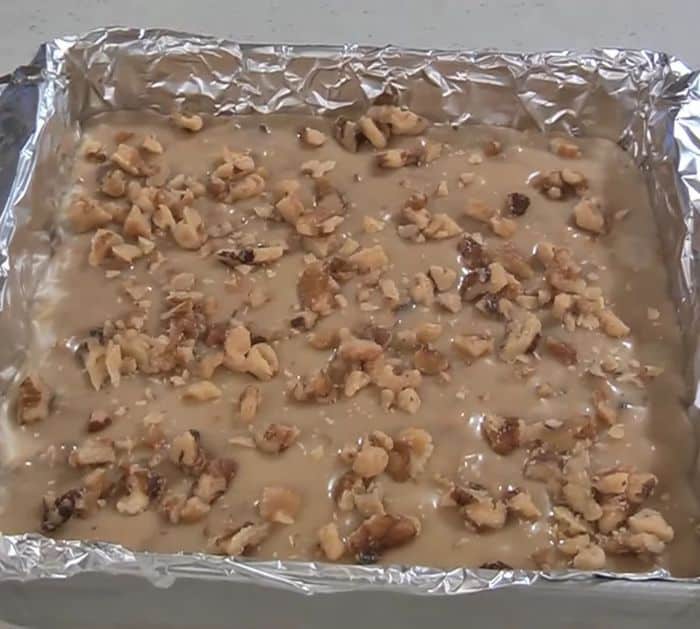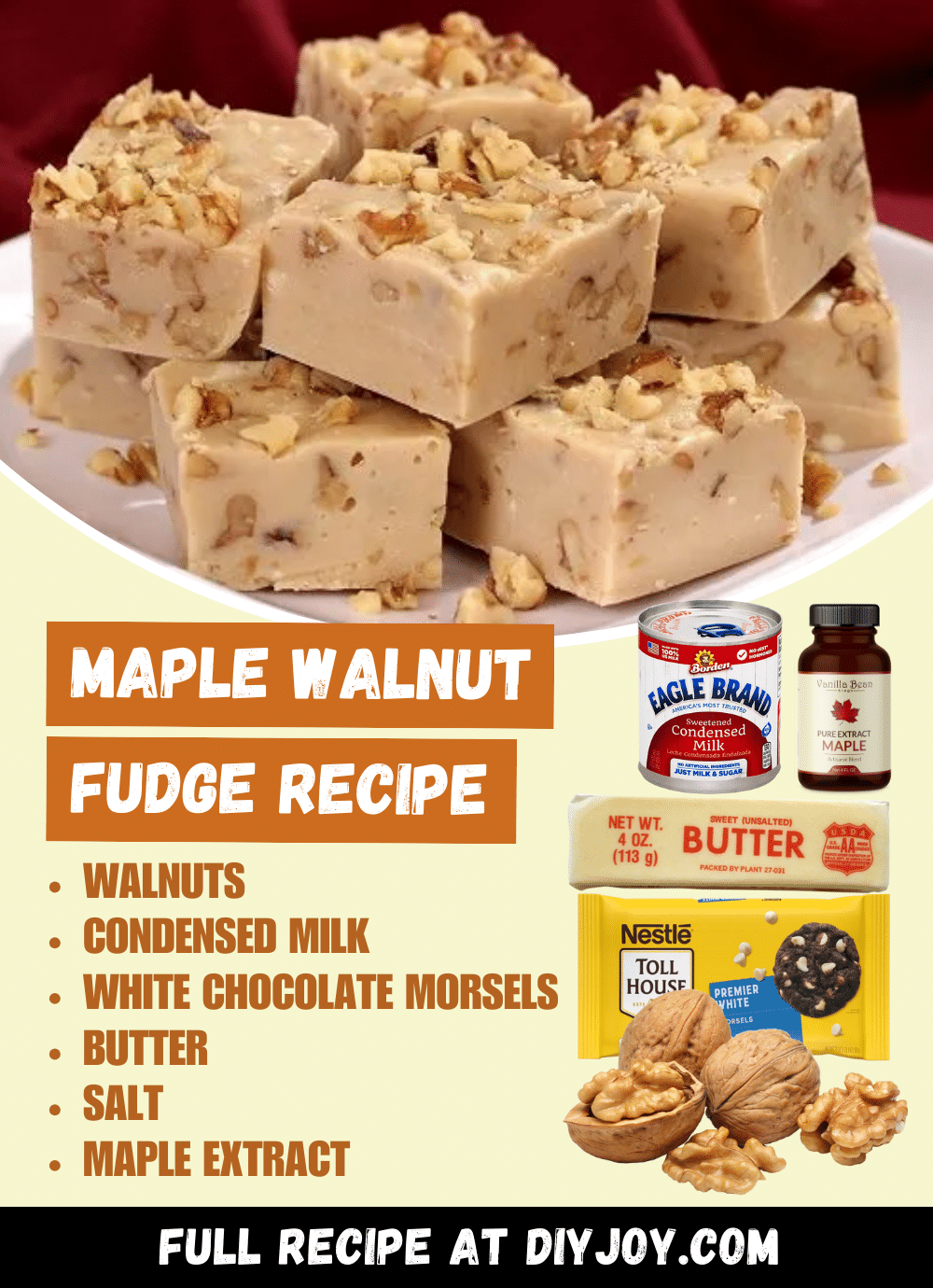 *Thanks to Amy Lynn's Kitchen via YouTube for all the images used here. If you love this recipe, then you'll surely love her other videos too, so give her channel a visit and subscribe!
Easy 6-Ingredient Maple Walnut Fudge Recipe