There are a ton of potato recipes on the internet, but this one from Food Wishes on Youtube is hands down the best potato recipe I've ever had. It's crusty, but the inside feels like it melts in your mouth. But the best part of this recipe is how flavorful it is! You should really try it and see for yourself. Watch the video below to learn the full recipe.
Ingredients:
4 large russet potatoes
salt, freshly ground black pepper, and cayenne to taste
1/4 cup olive oil, or enough to cover the bottom of the baking dish
fresh oregano sprigs, optional
1 cup chicken broth
2 tsp lemon zest
juice from 1 to 2 lemons
Directions:
Step 1
To start, lay your potato, cut it a little bit off on both sides, then cut it straight down the middle as even as possible. Repeat these steps with the remaining potatoes, then submerge them in a bowl full of water and wash up some of the starch. After this, lay them on a paper towel and pat them dry. Next, season the wide side of the potatoes generously with freshly ground black pepper, cayenne powder, and kosher salt. Set aside. Now, pour 1/4 cup olive oil into your baking dish and spread it evenly. After this, lay down the potatoes, seasoned side down, into the prepared baking dish.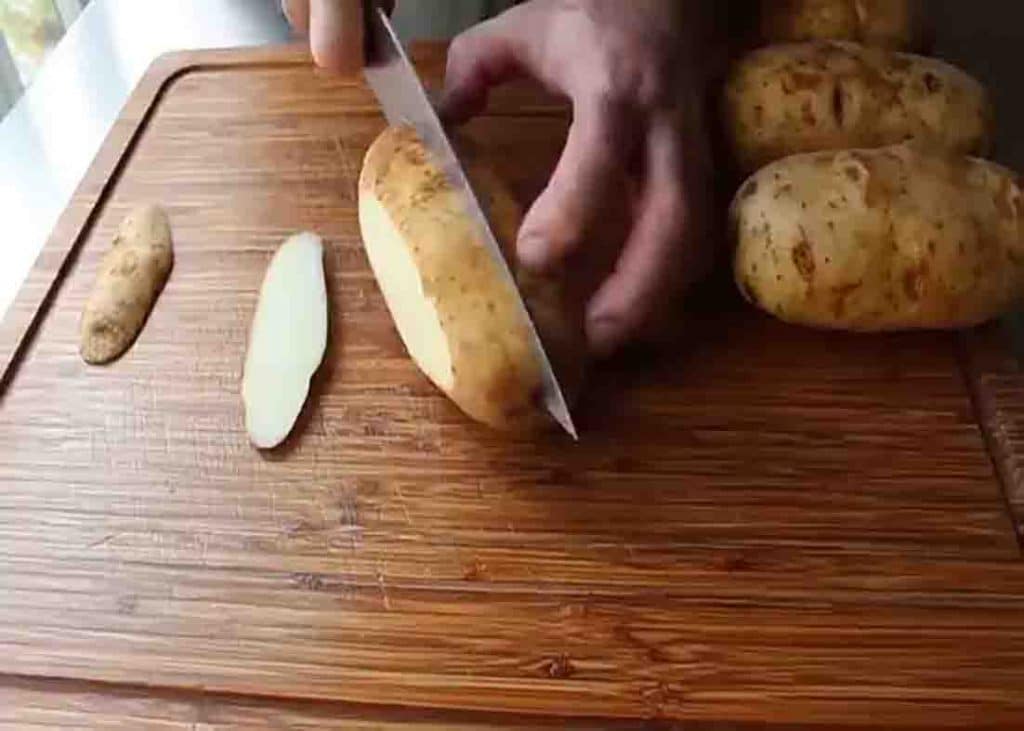 Step 2
Once the potatoes are in the pan, brush some more olive oil on top, then apply the exact same seasonings. Place the potatoes in the oven at 400 degrees F and bake for twenty minutes. After twenty minutes, flip the potatoes and let them sit like that for ten minutes while you prepare the braising liquid. In a cup of chicken broth, add 2 tsp lemon zest and juice of one to two lemons. After this, pour it on top of the potatoes, then add some sprigs of fresh oregano (optional). Pop it back into the 400 degrees F oven and bake for another fifteen minutes. After this, flip the potatoes again and pop them back into the oven and bake until very tender and crusty.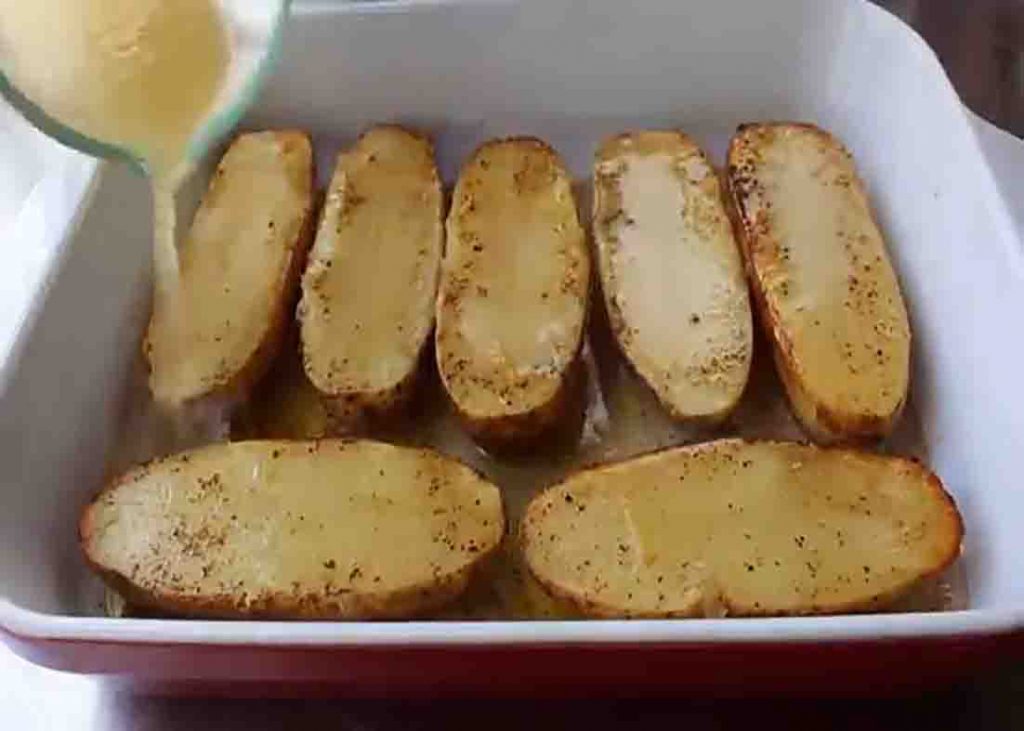 Easy Lemon Pepper Potatoes Recipe