When it comes to snacks, I always opt for take-out from my favorite restaurant, and probably one of our family's favorites would be crispy egg rolls. They are just incredibly good and are a food that I'll never get tired of eating, a few weeks ago, I found this video tutorial by TheCooknShare on YouTube and tried recreating his recipe at home. It was one of the best food I've had in a while and I'll surely make it more often.
Ingredients:
¼ kilo or ½ pound of ground pork or meat of your choice
3 cups of mixed vegetables (carrots and cabbage)
15 egg roll wrapper
3 cloves of garlic, chopped
1 thumb-sized ginger, chopped
1 tbsp of cornstarch
1 egg, fried, and chopped
2 tbsp of soy sauce
10 drops of sesame oil
Pepper, to taste
Directions:
Step 1
Beat the egg, cook, and cut it into smaller chunks, then set it aside for later. Place a pan on a stove over high heat, add some oil, then allow it to heat up before adding the garlic and ginger, and saute them for about 30 seconds or until they are fragrant. Add the ground pork, then give them a good stir, and cook them until nice and brown. Add the soy sauce and pepper, then continue to saute for 1 more minute or so, and keep stirring until well combined.
Step 2
Transfer them to a bowl and set them aside for later, then preheat some vegetable oil in a pan or a deep fryer to 350°F or 177°C. In the bowl of the meat mixture, add the veggies, egg chunks, and sesame oil, then toss them all together until well combined, and scoop about 2 heaping spoons of them into an egg roll wrapper. Spread some water around all of the edges, then fold the side edges to the center, and start rolling it over starting from the edge closest to you toward the other edge as shown in the video.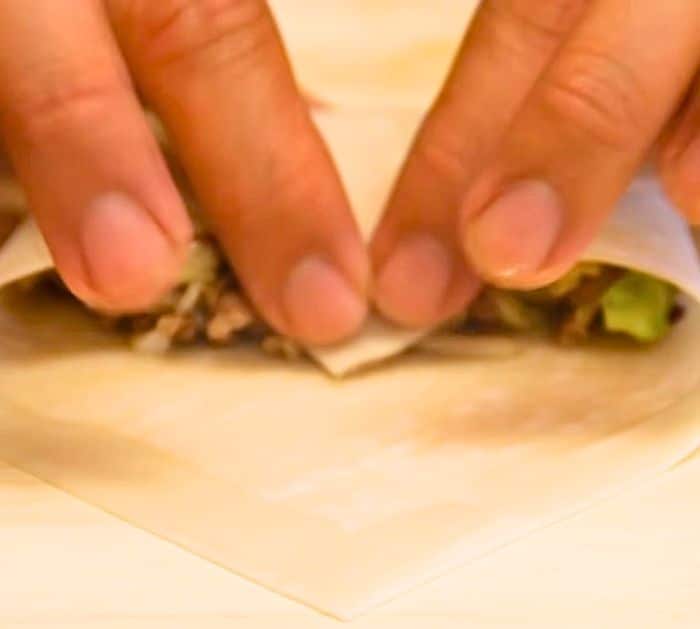 Step 3
Repeat the same process with the rest of the filling and wrapper, then deep fry them in the preheated oil in batches to not overcrowd the pan, and then cook them for about 4 minutes on each side or until evenly golden brown and crispy. Drain off all the excess oil, then place them on a plate lined with a paper towel, and continue to cook the rest. Serve them with your favorite dipping sauce and enjoy!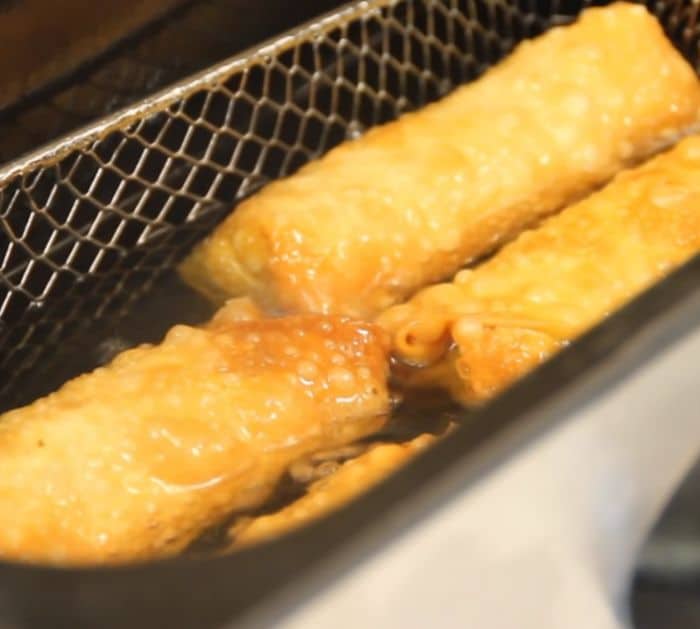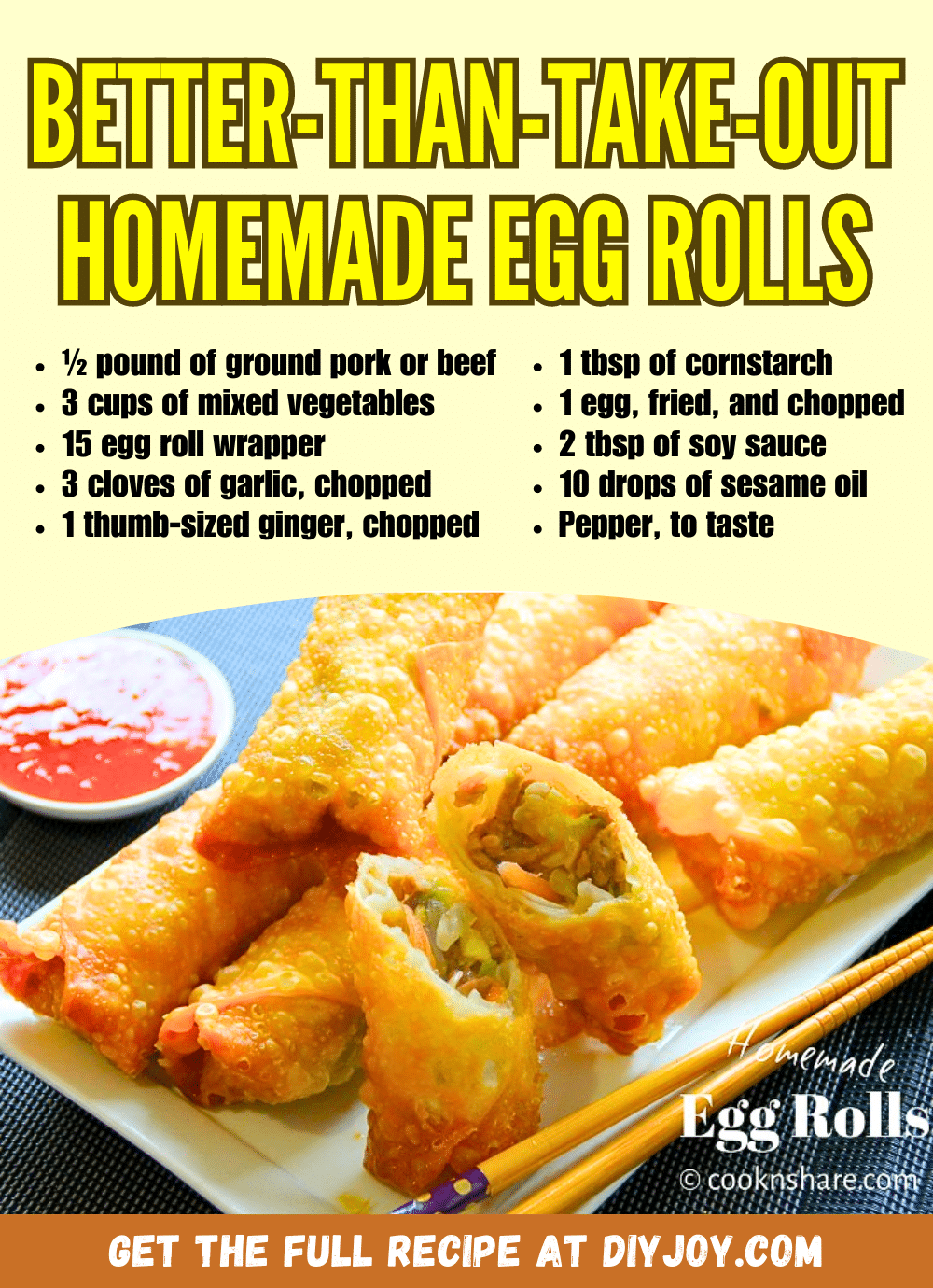 *All these images are credited to TheCooknShare via YouTube. Give his channel a visit and subscribe for more!
Better-Than-Take-Out Homemade Egg Rolls Recipe