I bet you won't be able to say no to this super delicious recipe by Joy of Baking on YouTube because this yummy applesauce is fresh, better than store-bought, and super flavorful that a single serving just isn't enough. This is best either for a snack or dessert or just eat them as is if you'd like, whichever it is that you want, one thing is for sure, you'd always want this available in your fridge so that you can eat it whenever you want.
Ingredients:
6 medium-sized (approx. 2¼ pounds) apples
¾ cup of unsweetened apple juice, apple cider, or water
Optional
1-2 tbsp of sugar, granulated white or brown sugar, or to taste
Directions:
Step 1
Start by washing and cleaning the apples well, then peel off the skin, and remove the core. Next, cut the apples into small bite-sized cubes about ½ inch chunks, then place a medium-sized saucepan on a stove over medium-high heat, and add the apple juice, apple cider, or water. Bring it to a boil, then add the cubed apples, and give them a good stir. Reduce the heat to a simmer, then cover the pan with the lid, and allow the apples to cook for about 20 to 30 minutes or until soft and almost translucent while stirring occasionally. Once cooked, turn off the heat and remove the saucepan from the stove, then remove the lid, and give the apples a good stir.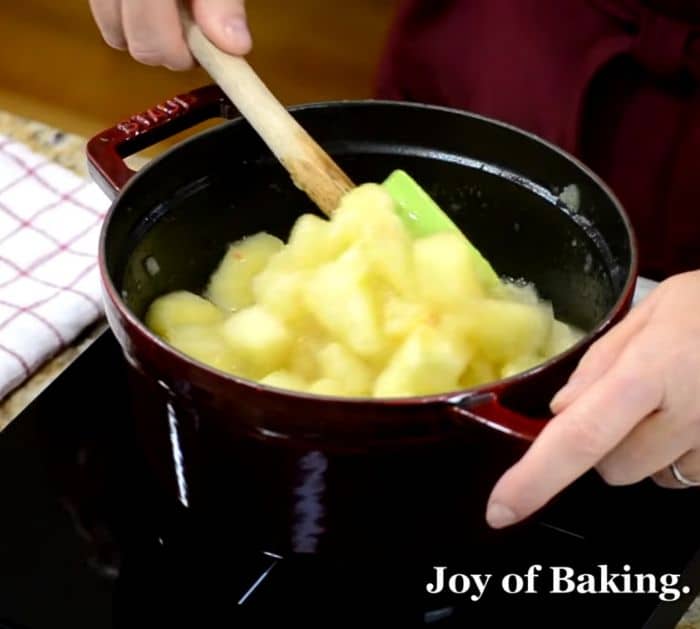 Step 2
Using either a spoon, potato masher, or fork, start mashing the apples until smooth, chunky, or desired consistency is reached. You can also add 1 to 2 tablespoons of white or brown sugar or to taste at this point if needed, then give them a good stir to combine, and you can also add some ground cinnamon, freshly grated lemon, orange zest, a splash of lemon juice, or apple brandy. Transfer the applesauce to a container with a lid, then put it in the refrigerator, and let it freeze for about 1 week up to 1 month. Serve and enjoy!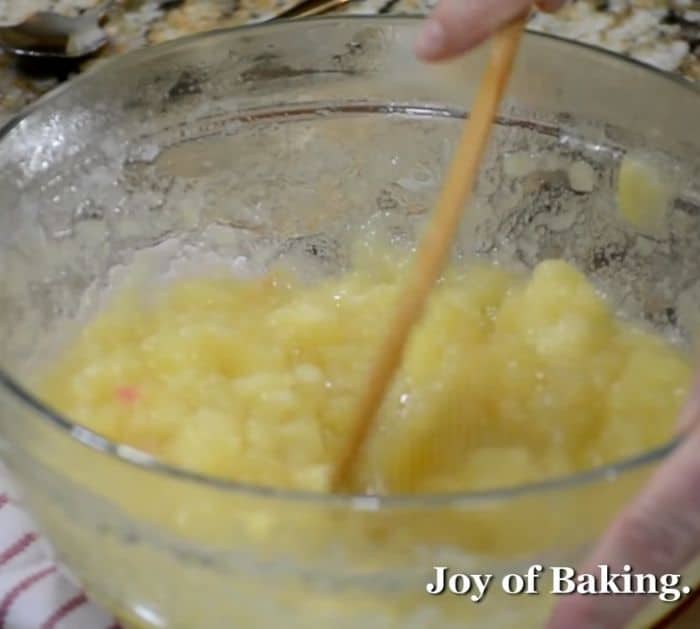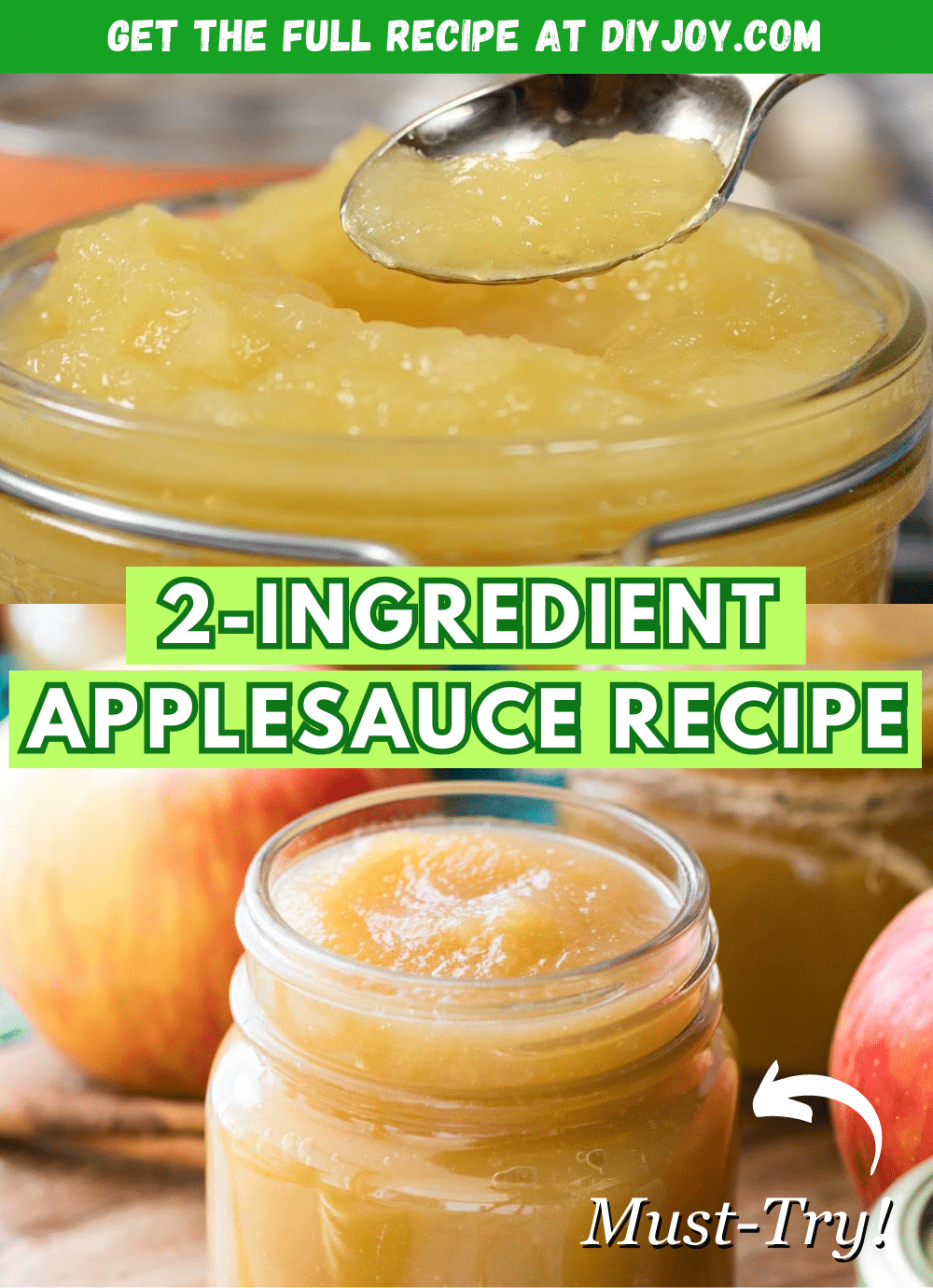 *All image credit belongs to Joy of Baking and Sugar Spun Run via YouTube. Follow and subscribe to her channel for more!
Easy 2-Ingredient Homemade Applesauce Recipe