There are a handful of great ways to prepare and serve salmon and one of them is this recipe by The Stay At Home Chef on YouTube! This yummy and restaurant-quality dish is absolutely delicious and simpler to make than you thought. This recipe calls for only a few ingredients that are easily and commonly found in your kitchen which makes this super convenient to make and perfect for a last-minute dinner, too. What's even better is that you can actually make this in less than 15 minutes with the help of your air fryer, check this out now, and see for yourself!
Ingredients:
4 salmon filets
4 tablespoons of freshly squeezed lemon juice
2 teaspoons of extra virgin olive oil
1 tablespoon of soy sauce
2 teaspoons of minced garlic
½ teaspoon of salt
½ teaspoon of black pepper
½ teaspoon of paprika
2 tablespoons of finely chopped fresh dill
Lemon slices, for serving
Directions:
Step 1
In a shallow dish, add the lemon juice, olive oil, soy sauce, and minced garlic, then stir them together to combine, and add the salmon filets, you can let them marinate for about 30 minutes if you want. Once ready, flip each piece over to coat both sides well, then sprinkle the salt, pepper, and paprika all over them, and rub the seasonings in evenly.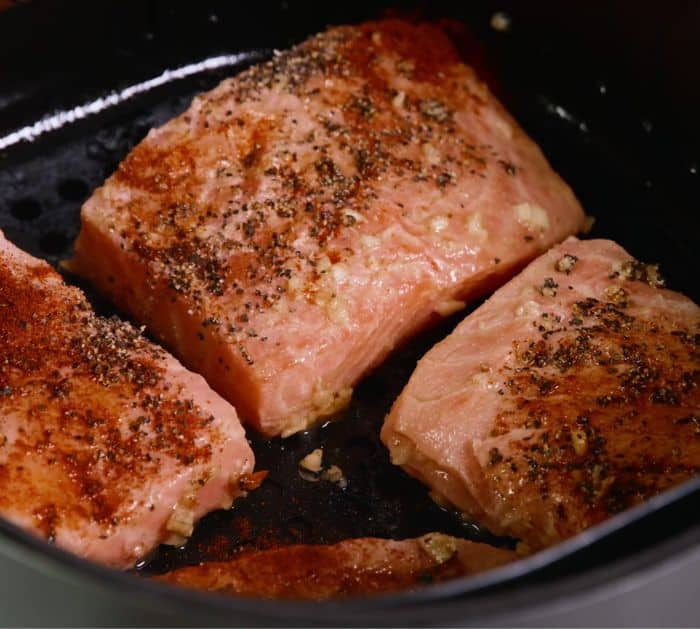 Step 2
Preheat the air fryer to 400 degrees Fahrenheit, then grease the air fryer basket with some oil, and place the seasoned filets. Allow them to cook for about 8 to 10 minutes depending on their thickness, then remove them from the air fryer, and transfer them to a serving plate. Garnish them with fresh dill and lemon slices, then serve immediately, and enjoy!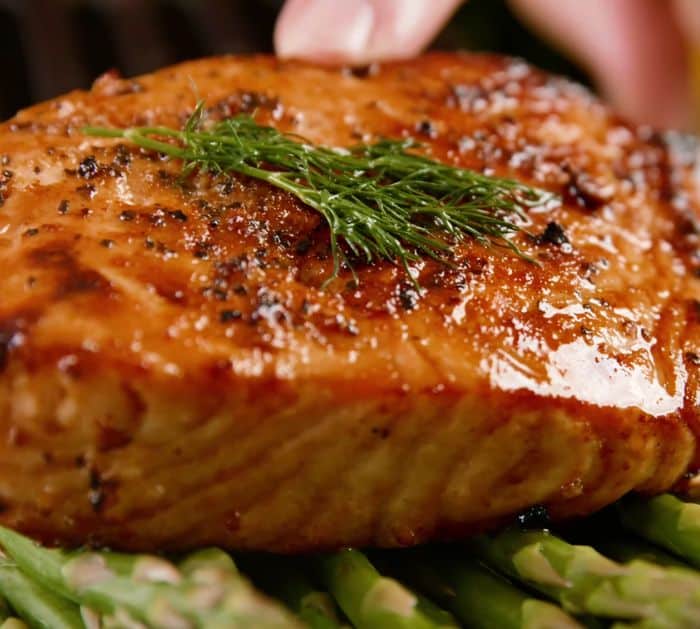 *Thanks to The Stay At Home Chef via YouTube for all images used here. If you loved this recipe, then you'll surely love their other videos too, so give her channel a visit and subscribe!
Easy 15-Minute Healthy Air-Fried Salmon Recipe