I was cleaning my bathroom a few days ago and once I got to cleaning the toilet, I noticed a ring forming around the toilet bowl. Luckily, I just happen to watch this video tutorial by Andrea Jean Cleaning on YouTube! This genius and effective hack not only remove the ring completely but also deodorizes the toilet at the same time. I've tried a lot of tricks before but so far, this one has been my favorite because it's super easy to do and uses only 3 simple supplies that I always have at home so I don't need to worry about buying them when I need them. Check out this hack and see if it works for you too.
Materials:
Baking soda
White vinegar
Paper towel
Directions:
Step 1
Pour a generous amount of baking soda all over the inside of the toilet, then pour it with some white vinegar, and you'll see that it will have a chemical reaction as it starts to bubble up. If it doesn't bubble up, then you might want to consider using a new baking soda as the one you're using might be expired. Next, tear some paper towel and roughly fold it once, then lay and stick it around the inside of the toilet, and let it get wet to make it stick even more.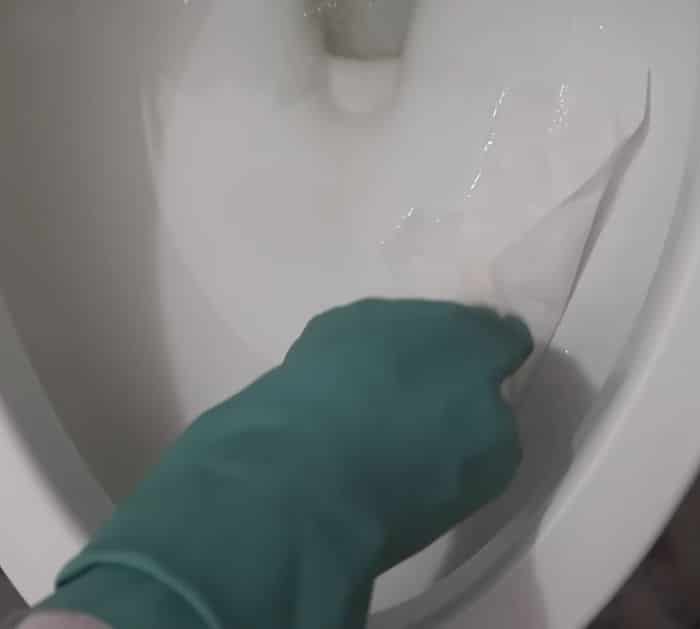 Step 2
Now, grab some more baking soda and sprinkle it all over the wet paper towels, then leave it for a few minutes. After about 15 to 30 minutes, remove and wring the paper towel, then throw it out, and start scrubbing the toilet nice and clean. Flush the toilet, then repeat as needed, and you're done!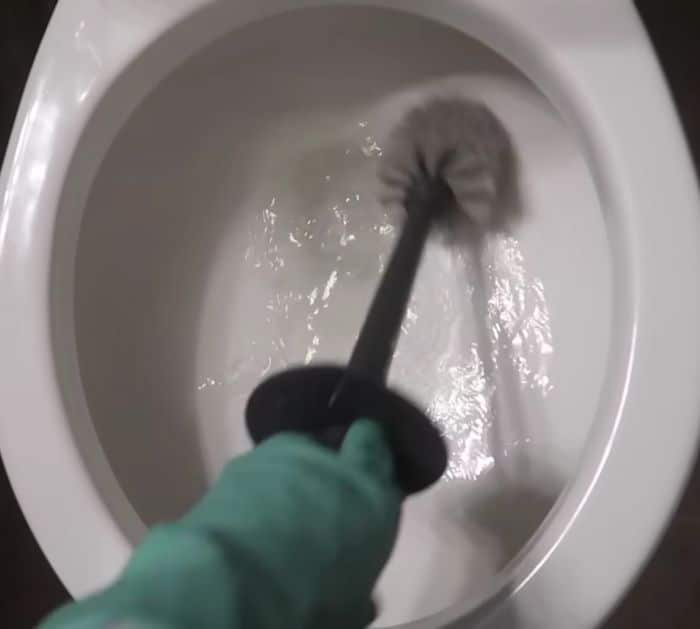 *Thanks to Andrea Jean Cleaning via YouTube for all images used here. If you loved this cleaning tip, then give her channel a visit and subscribe!
How To Remove Hard Water Stains From Toilet