I love toast bread, and I always have one every breakfast. So when I discovered this scrumptious toast recipe from 쿠킹하루 Cooking Haru 🙂 on Youtube, my mornings just got better. It may look complicated, but it's pretty easy to make and only needs a few ingredients. This recipe is also perfect if you want to elevate your usual toast bread in the morning. My family really loves this recipe, and we can't with our day without having this dish – it's that good, trust me. Make this today and see for yourself. Watch the video to learn how to make this, or read the written instructions below.
Ingredients:
two slices of bread
4 cloves of minced garlic
1/2 stick of butter (softened)
1 tbsp honey (or sugar)
dried parsley
slices of cheese (any cheese of your choice)
sugar (optional)
Directions:
Step 1
Preheat your oven to 350 degrees F. Next, in a small bowl, combine 1/2 stick of butter, 4 cloves (or 1 tbsp) of minced garlic, 1 tbsp honey, and some dried parsley. Mix well to incorporate the ingredients. Set it aside. After this, lay two slices of bread on a surface and put whatever slices of cheese you like on one slice. Put the other slice of bread on top, then cut it to 3 x 3, leaving the end uncut so it doesn't separate.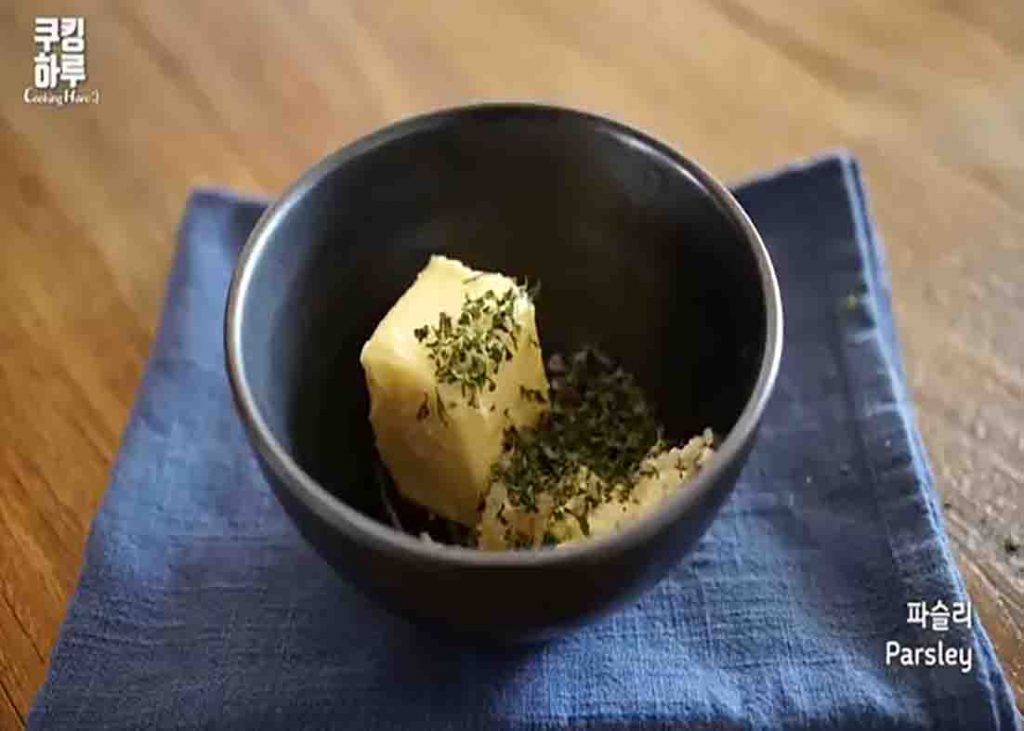 Step 2
Now, spread the garlic mixture on top as well as between the crevices. You can sprinkle some white sugar on top to enjoy it sweeter (optional). Place it on the parchment paper lined baking tray and bake it in the preheated oven at 350 degrees F for seven and a half minutes (adjust if needed). After baking, transfer the toast to a plate and serve immediately. Enjoy!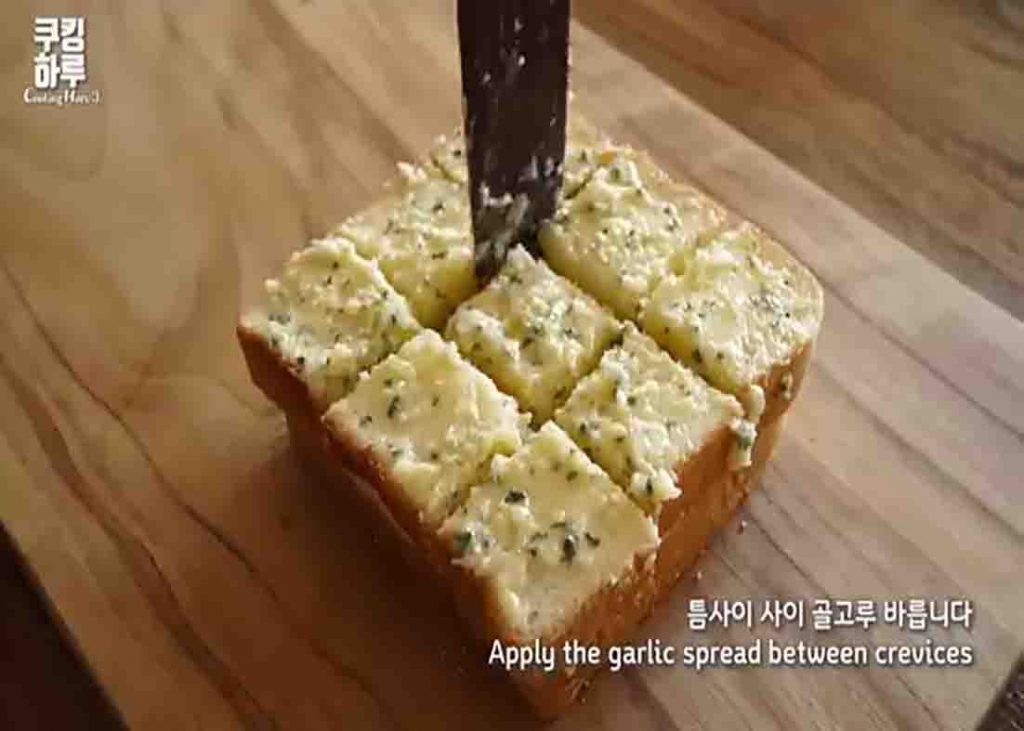 Easy Garlic Cheese Toast Recipe