There are a lot of delicious dishes that you can pair rice with, but sometimes, I feel like I want to be a little extra and serve my family the best meal, and that's when I take even rice to the next level. I use this recipe by RecipeTin Eats on YouTube because it's my absolute favorite! It's super easy to prepare, very simple yet so delicious, and it only requires a few simple ingredients most of which I always have available in my kitchen or fridge.
Ingredients:
5 tbsp of unsalted butter
5 cloves of garlic, finely minced
2 cups of white rice
3 cups of chicken stock or broth, low-sodium
¾ tsp of salt
1 tbsp of parsley, finely chopped, plus more for garnish
Directions:
Step 1
Place a large saucepan on a stove over medium-high heat, then add half the butter, and allow it to melt before adding the garlic. Give them a good toss and saute them for about 30 seconds or until lightly golden, then add the rice, and stir them together for 1 minute to combine. Pour in the stock, then add the salt, give them a good stir, and turn the heat up to a high setting.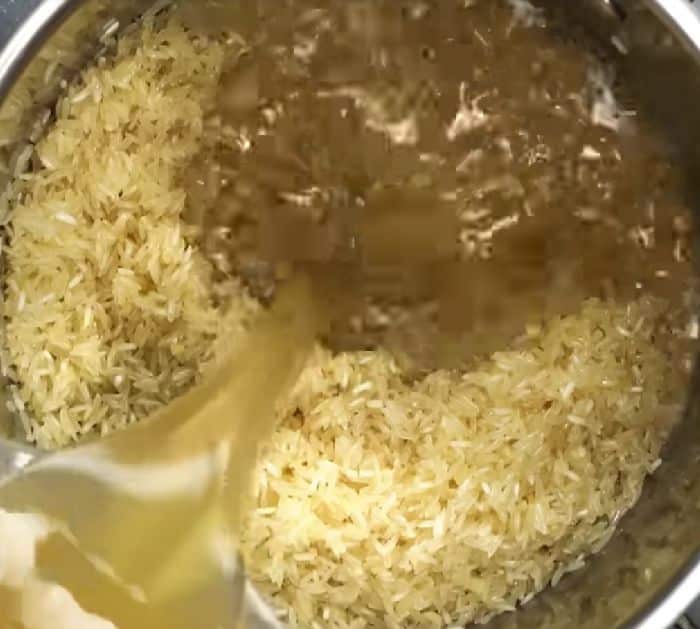 Step 2
Bring it to a simmer with the lid on, then the heat down to low or medium-low, and continue to cook it for about 15 minutes undisturbed until the liquid is absorbed. Turn off the heat, then allow it to rest with the lid on for about 10 more minutes, and fluff the rice. Add the remaining butter, then give them a good stir until melted and combined, add the parsley, and toss until well mixed. Serve and enjoy!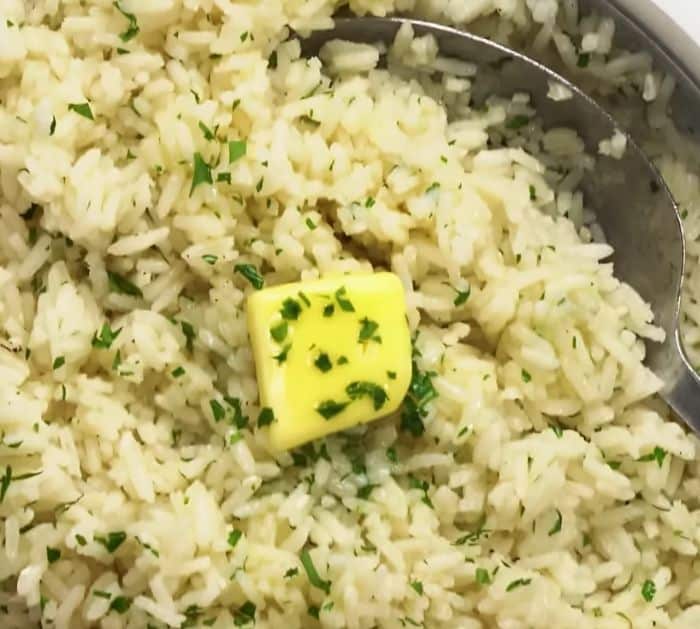 *Thanks to RecipeTin Eats via YouTube for all the images used here. If you love this recipe, then you'll surely love her other videos too, so give her channel a visit and subscribe!
Easy & Tasty Garlic Butter Rice Recipe