I have a space in my yard that I've been wanting to redesign for a while now and while I was looking for ideas and inspirations online, I found this video tutorial by Shade Shannon on YouTube. This gardening tip will teach you how to convert a space into a beautiful garden bed with only a few easy and simple-to-follow steps. My garden bed is now thriving and in full bloom, converting that empty space is so totally worth it. If you also want to learn how to do this at home and have your own garden bed, then read the written instructions down below, and check out the video tutorial as well. I hope you find this project as helpful as I did, enjoy gardening!
Materials:
Garden stake
Roper or string
Spade or shovel
Multi-purpose compost
Weed fabric
Weed fabric staples
Decorative rocks
Plants and flowers
Directions:
Step 1
Insert garden stakes on the ground, then tie a rope or string around the stakes to mark the borders of your garden bed, and start digging the ground from the inside of the border. Start churning the mud, then add the multi-purpose compost all over the top until covered, and lay the weed fabric nicely.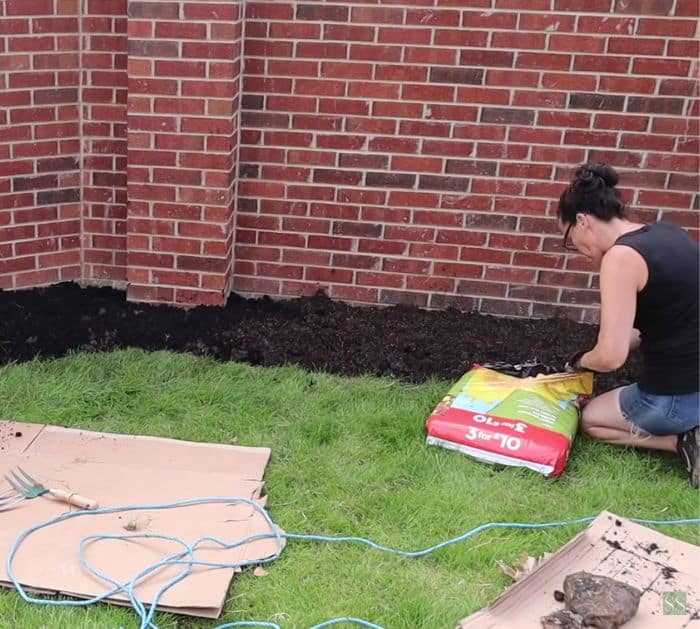 Step 2
Make sure to place the weed fabric staples to hold them in place, then start planting your flowers and plants wherever and however you want. Once done planting, add the decorative rocks all around the plants, then water them, and you're done!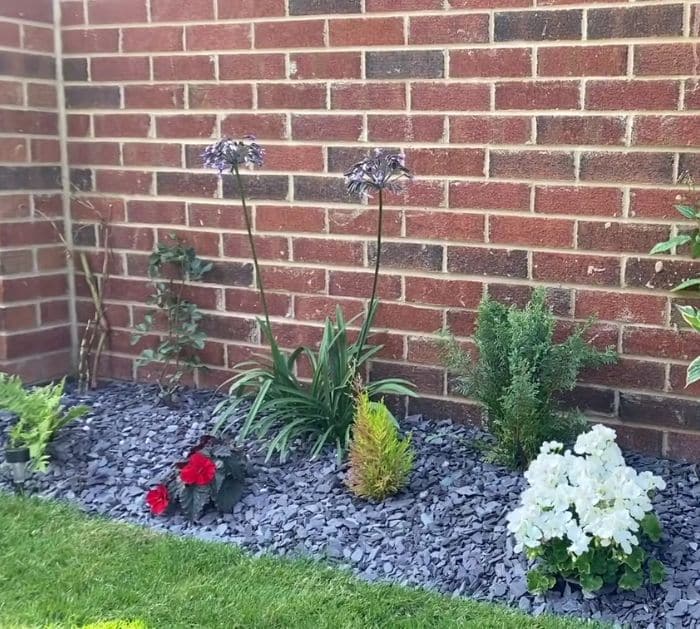 *Thanks to Shade Shannon via YouTube for all images used here. If you loved this gardening hack, then you'll surely love her other video tutorials too, so give her channel a visit and subscribe!
Easy Budget-Friendly Flower Bed Tutorial for Beginners